It is rare that my Globe Broadband DSL breaks down at my home office location. Well, Globe calls it Tattoo Home broadband bundles in the recent years. Seven years ago, I subscribed to a Globe broadband budget bundle. In my blog post , I wrote that "I am enjoying a 1 MBPS wifi connection goodness. This budget bundle costs only 1450 pesos a month." It was the best deal at that time. I then upgraded to 2 Mbps in 2009 (not sure of date) which then cost me 2,000 a month. I guess internet connection gets cheaper so in 2012, I downgraded to 1299 with the same 2MBps goodness. I can't keep up with all the upgraded bundles. Anyway, I am digressing.
A few days ago, my modem suddenly stopped working or so I thought. Maybe it was time to retire this trusty old modem. After all, it has been seven years. Who knows it could just heat up and cause problems. The Globe tech guys came over to my home. The problem was not the modem but the connection. I still insisted on a new modem and they agreed since , it's been seven years after all, right?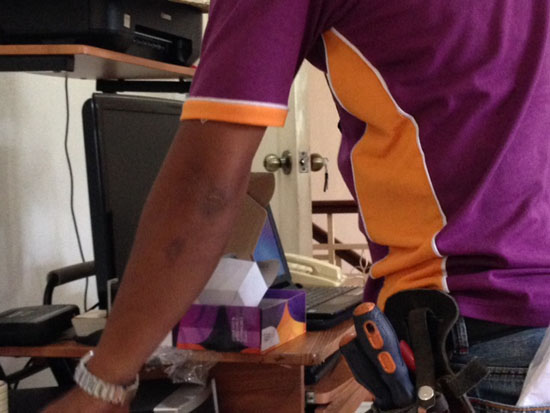 The next day, the tech guy brought over a new modem with the same Prolink brand. By accident, he told me that Globe has a new promo where 1299 plan is now 3 mbps. Wow, even faster. He tested the connection and it gave speed results of 1.9 mbps.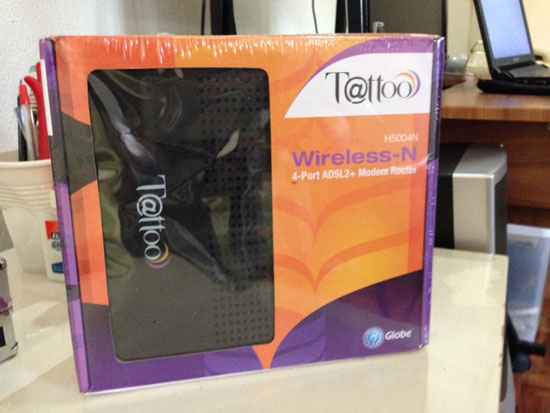 Finally I had a new modem. You will notice that the new modem is now labelled "Tattoo" instead of "Globe Broadband" stamped in my old modem. Everything worked out smoothly. Taking the tip of the Globe tech guy, I called up to inquire of this promo.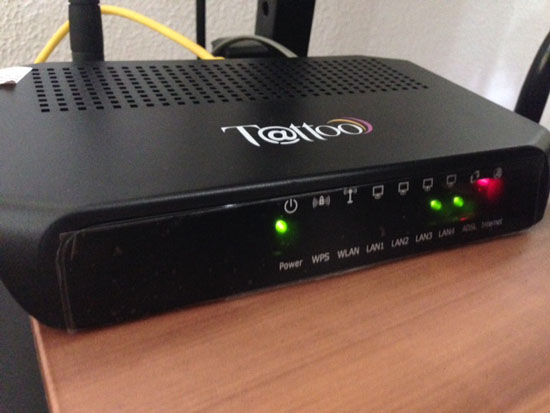 Tattoo Home Broadband offers upgraded Broadband Bundles
Starting at Plan 1599, the formerly 3 Mbps Tattoo Home Broadband bundle has now been upgraded to a faster 5 Mbps speed. It is only 300 pesos more than my current 1299 plan. I immediately upgraded to this plan and by March 21, it will be activated.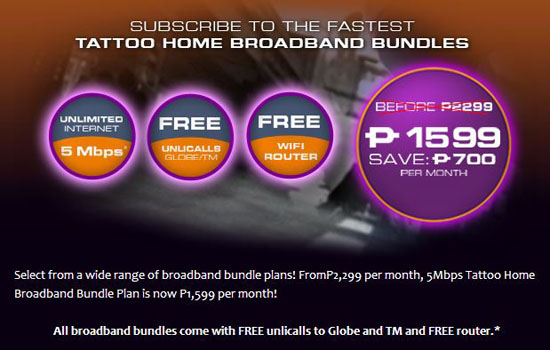 Other upgraded Tattoo Home broadband bundles are also available starting at Plan 1099 at 2 Mbps, Plan 1299 at 3 Mbps, and Plan 2499 at 7 Mbps. All bundle plans come with Broadband plus Landline with FREE and Unlimited calls to all Globe and TM phones.
To know more about Tattoo Home Broadband's plans and its coverage in your area, log on to tattoo.globe.com.ph, call (02) 730-1010, visit the nearest Globe store or get in touch with authorized Globe Sales Agents.