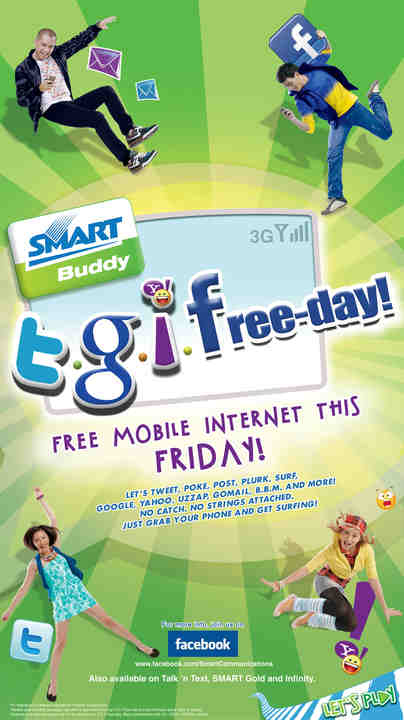 Tomorrow, July 30, 2010, Smart will offer a one-day treat for all Smart MOBILE subscribers where they can enjoy using mobile internet services for FREE. That means there are no charges to visit all internet sites using your mobile phone. Smart and Talk 'N Text subscribers will be able to enjoy both via the TGIFreeday promo.
T.G.I.Freeday will start from 12:00 am of July 30, until 11:59pm of the same day. If you start browsing at 10pm, you only have 11:59 pm to enjoy free mobile internet.
No registration needed. Just open your web browser, your Uzzap or GoMail application and go! Read the FAQ for more details. Remember, this is just a one day treat.