Gone are the days when companies would primarily hire candidates based on their academic credentials, previous employers, or years of experience. With the rapid advancement of technology and the ever-evolving job market, there's been a significant shift in recruitment strategies. In the Philippines, LinkedIn data reveals that the skills required for any given job have changed by an average of 31% since 2015, with a projected increase of up to 48% by 2025.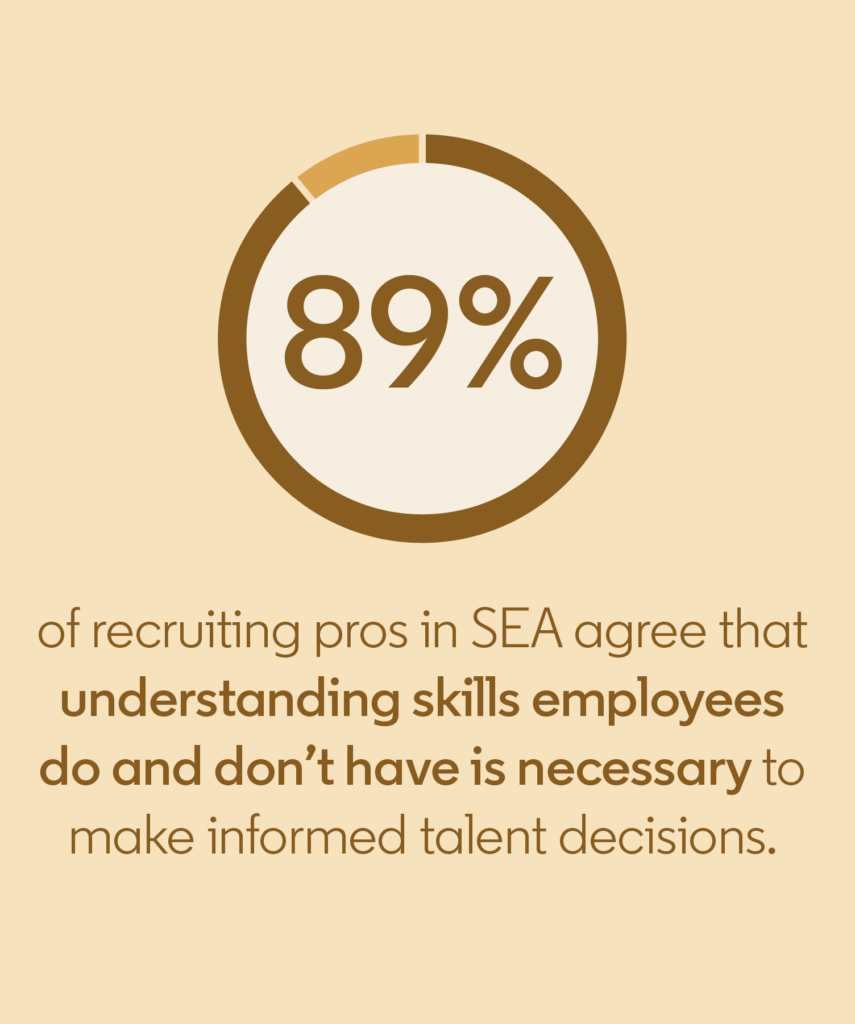 LinkedIn's latest Future of Recruiting report highlights a growing trend among companies adopting a skills-based approach to talent acquisition in order to stay competitive in a tight labor market. Key findings from the report include:
Over half (56%) of recruiting professionals globally, and 55% in Southeast Asia (SEA), identify finding candidates with the desired skills as a major challenge.
A vast majority of global recruiters foresee skills-based hiring (75%) as a priority within the next 18 months, while upskilling and reskilling employees (81%) is predicted to shape the future of recruiting in the next five years. In SEA, even more recruiters are prioritizing skills-based hiring (89%) and employee upskilling/reskilling (87%).
Recruiters today are 25% more likely to search for candidates based on skills compared to just three years ago, with over 50% prioritizing skills over years of experience.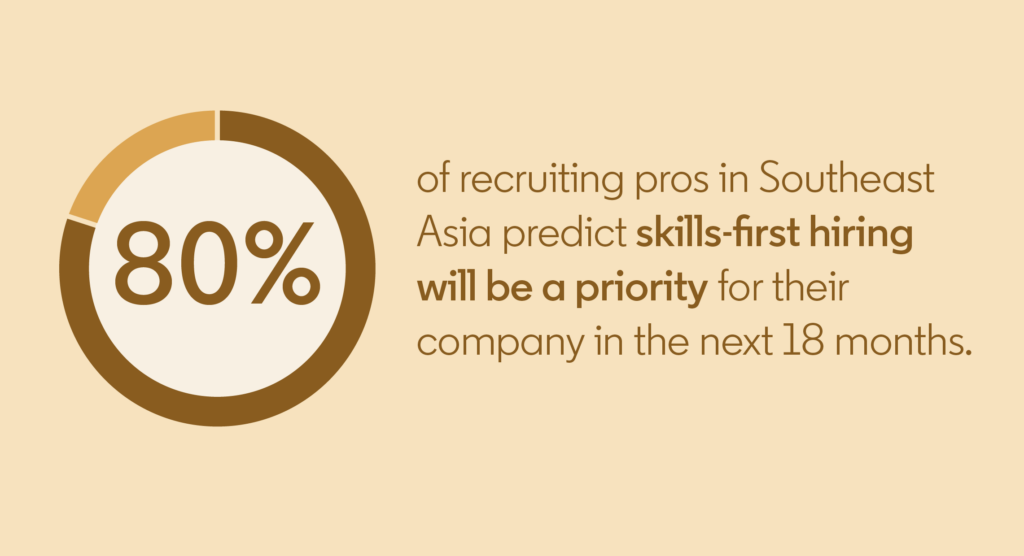 A skills-first hiring approach can expand the global talent pool by 9.4x, helping companies meet their skill demands.
For job seekers in SEA, learning opportunities have become a crucial factor when weighing job offers. Candidates prioritize opportunities to learn new skills, career growth, and advancement opportunities among their top five considerations.
Soft skills are equally important, with SEA recruiters seeking candidates possessing communication, relationship-building, adaptability, business acumen, and problem-solving abilities.
To successfully navigate the rapidly changing future of work, companies can glean valuable insights from the Global report here and SEA report here.