Enjoy the smooth fast, familiar feel of traditional writing in a versatile digital format, with a variety of colors, styles and widths available. Up to 4 people can write simultaneously, using any object as a writing tool. You can also quickly clear either a small section or full screen worth of content using a hand swipe motion.
I was so excited to see the latest Samsung technology, the Samsung Flip which is designed to act as an interactive digital flip chart allowing multiple users to introduce content on the screen at the same time.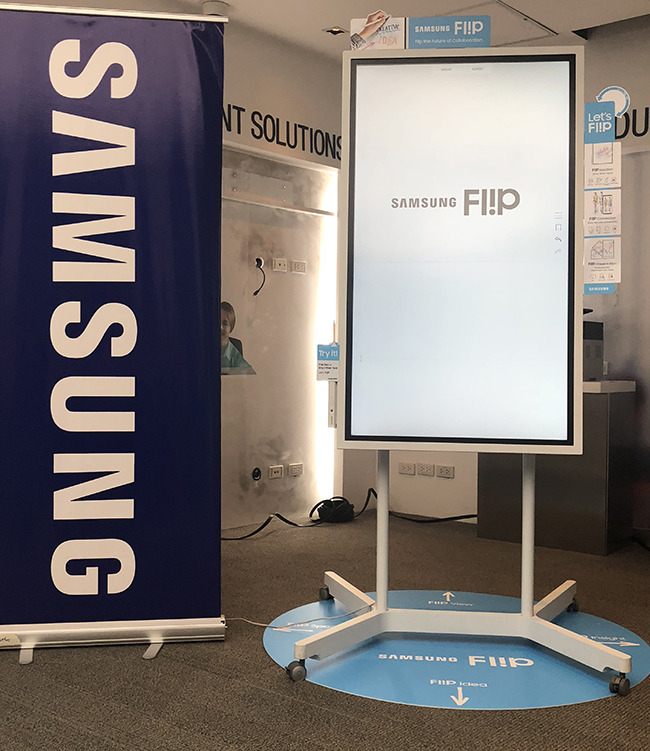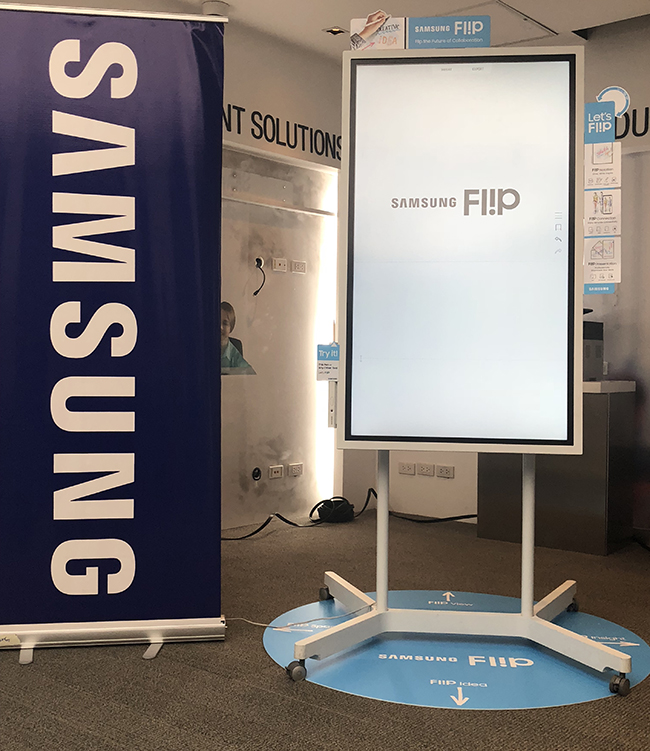 Imagine replacing your traditional office tools, taking elements from the paper flip chart and analog board into this Samsung Flip.
The Samsung Flip offers the following:
Enhanced digital engagement while keeping the familiar feel of traditional writing. Watch below:
As you can see, the interactive and user-friendly Ultra High Definition (UHD) display helps uses to fully engage in meetings and navigate ideations without having to interrupt each other.
2. Its portable, wheel-based stand transforms any location into a huddle room, providing users a faster and smarter work environment. So much flexibility in the work space brings more creativity.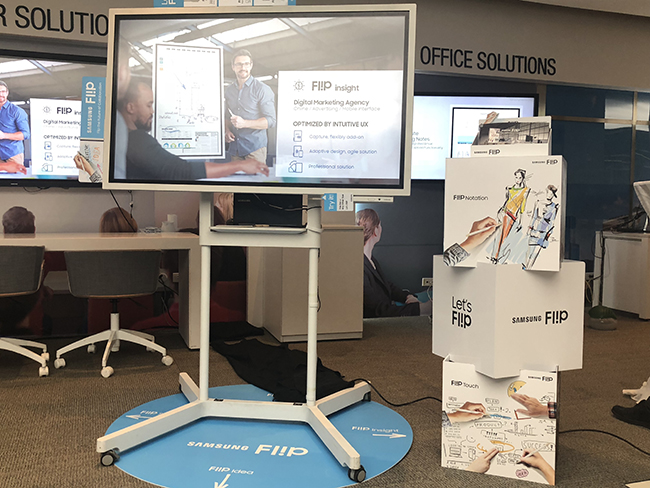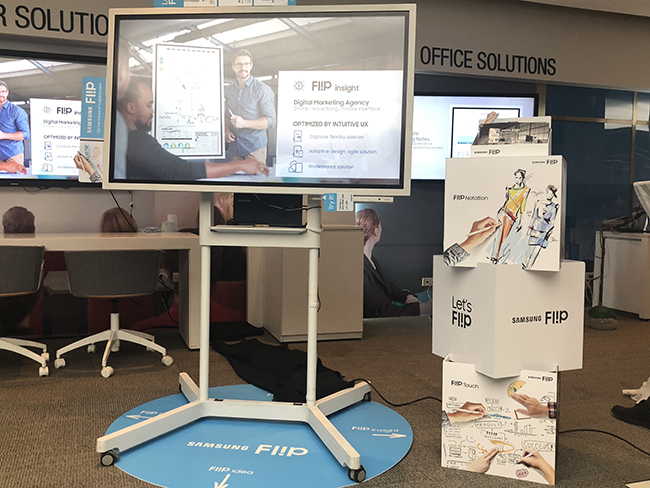 3. The Samsung Fl!p display cam also be rotated to portrait or landscape orientations when coupled with pivot stands.
4. Four people can introduce content and annotate on the screen at the same time using their fingers or the dual-sided pen.  In fact, one can customize their own writing style, size and color, with each notation made clear and visible by viewer-friendly display.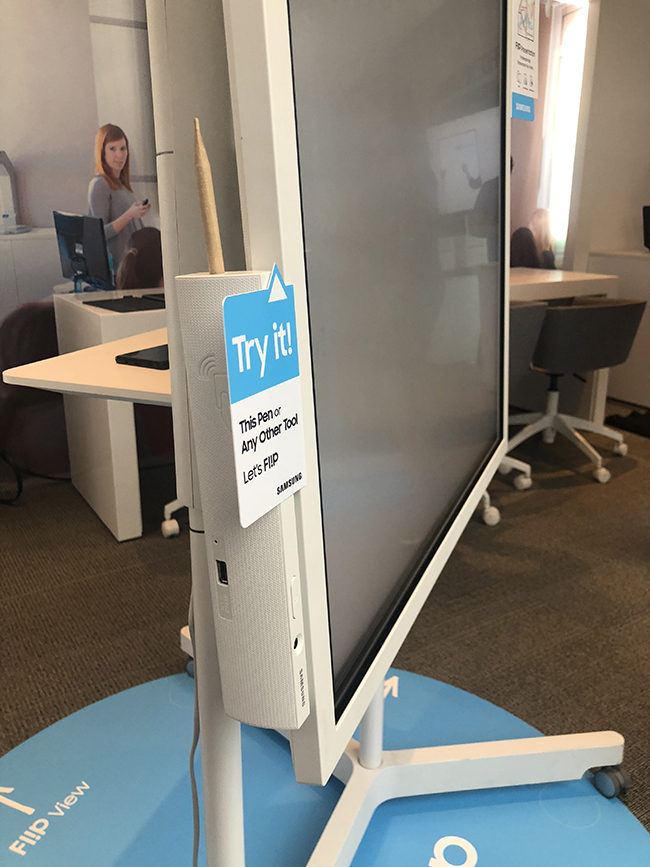 5. The Samsung Fl!p cam seamlessly connect to a laptop, smartphone or tablet , allowing you to import and export personally-stored content on the board in a split second. This means you can easily capture and download content and send them through email or USB device.
6. Through a passw0rd-based protection system, the Samsung Fl!p safeguards valuable ideas flashed on the screen.
Aren't the features so useful in a creative workspace? The Samsung Flip allows teams to organize, facilitate, and recap meetings with ease and offers endless possibilities for driving collaboration and creating great results.
The SRP of the Samsung Flip is 173,980 pesos (display plus stand). Display is 139,990 . Stand is 33,990 pesos .