"Oculus Virtual Reality, a platform of tomorrow" was first published at the Sunday Business & IT of the Manila Times on September 23, 2016 but in this blog post I placed photos and videos
When Facebook bought virtual reality (VR) gaming company Oculus VR in 2014, CEO Mark Zuckerberg told the world that "mobile is the platform of today, and now we're also getting ready for the platforms of tomorrow". For Zuckerberg, Oculus has the chance to create the most social platform ever, and change the way we work, play, and communicate.
There are many possibilities of the Oculus as a communication platform. At the time of sale in 2014, Oculus VR Chief Executive Brendan Iribe mentioned that "the Oculus Rift is going to go beyond just games". He believed the ultimate application for this is actually social communications. He continued on to say billions of people communicate and want communication devices.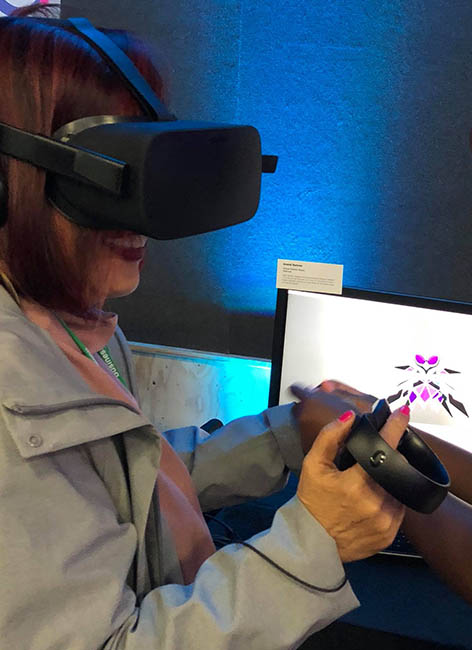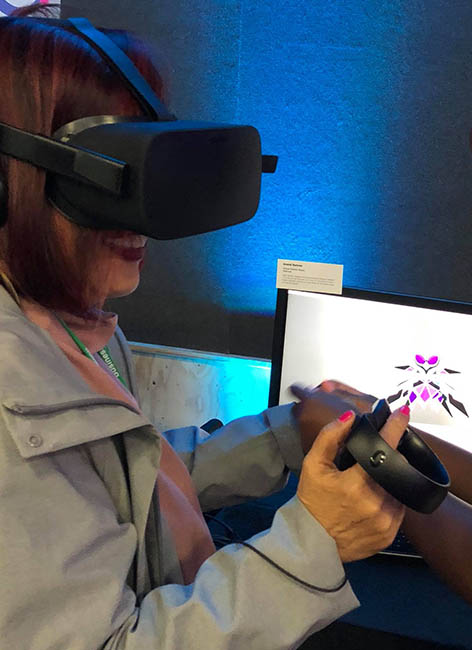 While VR platforms will eventually become a reality for everyone, it is becoming the next big platform for artists. There are those who are ahead of everyone else in creating VR art.
While attending a Facebook event last September 14, 2018 called "Oculus VR Series: Art Immersive" at the Facebook HQ campus in Menlo Park, I watched the artists work in 3D illustration, sculpture, animation, and beyond. One of the virtual art demonstrations I looked into was the Virtual Fashion room by Anand Duncan using Tilt Brush. High-end fashion designs and experimental dresses created in Tilt Brush can be seen and worn in the fashion room. I chose a pink ball gown and wore this beautiful gown around virtual space.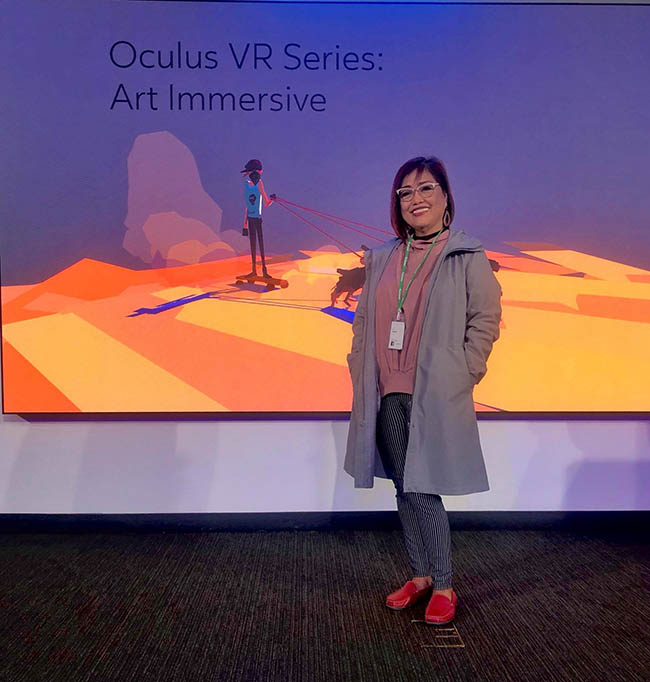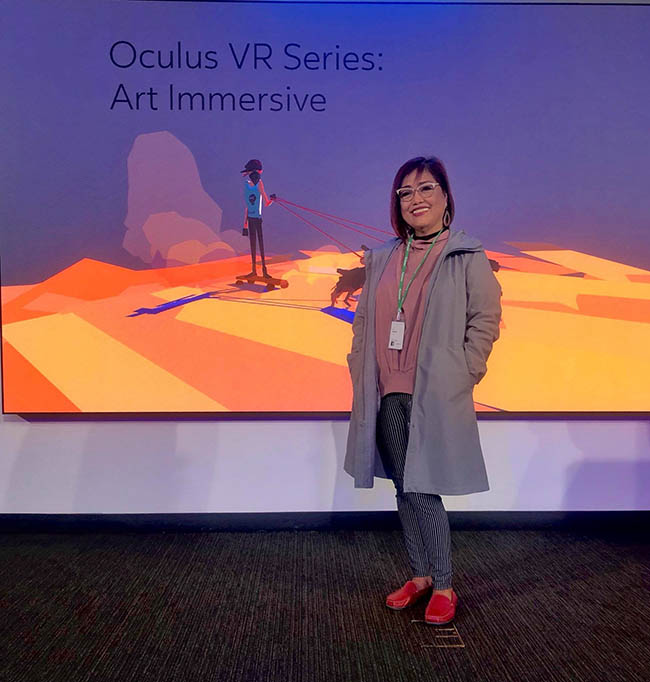 Goro Fujita, Art Director at Oculus Story Studio and Giovanni Nakpil, a lead character artist in Oculus, were the featured artists.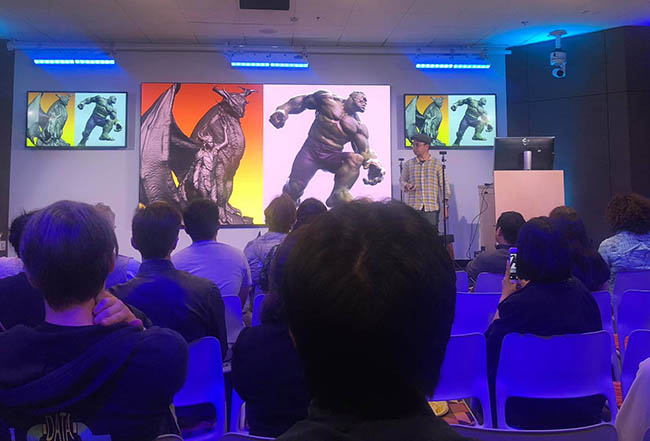 Nakpil, influenced by the magic of sci-fi and horror films, works at Oculus where he is helping define virtual reality and exploring the medium's possibilities within entertainment and education. He worked on principal creatures for "Star Trek" and "The Avengers" among some of his notable Hollywood films. He discussed Oculus Medium, the digital sculpting that lets you sculpt, model, paint, and create tangible objects in a VR environment. The sculpting system uses the Touch hand controllers which gives full control in creating whatever you might imagine. I was particularly fascinated with the use of virtual reality in education, which Nakpil mentioned after the presentation during our one-on-one chat. The advantage is that VR enables large groups of students to interact with each other within a three dimensional environment. Nakpil, in an interview last year, said he had a goal of exploring education and teaching in the VR space. Studio Share was the beginning of that goal. He could teleport to each student's class session and give feedback, having to neither take off my headset nor walk to their workstation.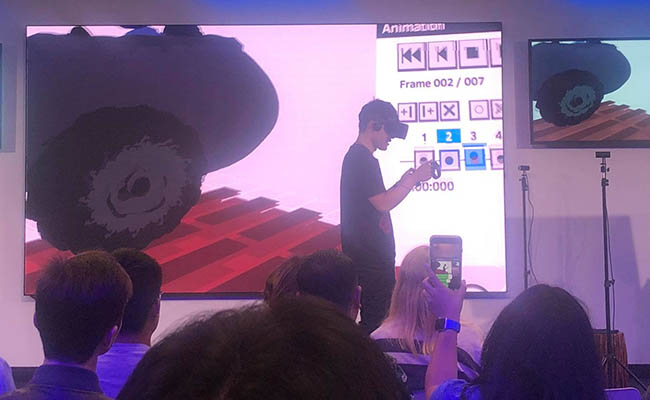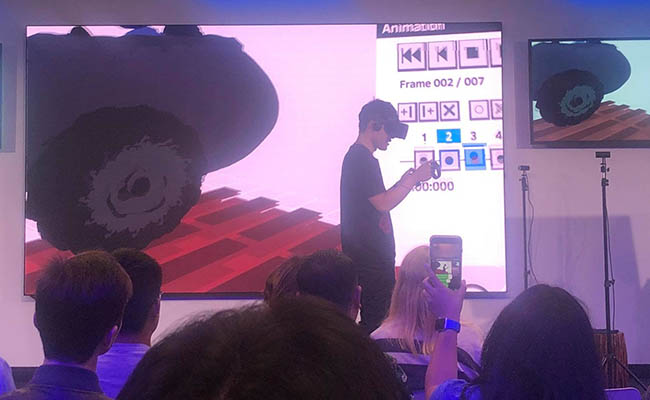 The other creative, Goro Fujita, joined Facebook Social VR to work on the VR painting and animation tool, Quill, and to introduce the world to "Art in VR". Quill is now emerging as an immersive avenue for sharing artwork created in the application. Users can share their artwork into Facebook Spaces (facebook.com/spaces), allowing friends to experience it together.
Fujita, with his name in the credits of films such as Megamind (2010), Madagascar 3 (2012), Penguins of Madagascar (2014), and Boss Baby (2017) joined Oculus Story Studio, where Quill was originally built, as an art director in 2014, and stayed on as an artist-in-residence when Quill's development was picked up by Facebook's Social VR team. His Twitter feed (@gorosart) is chock-full of Quill micro-shorts. The audience, including myself, were in awe as we watched in amazement as he drew and created animation shorts within 20 minutes. It was like a mash-up between traditional 2D animation and 3D animation.
Watch Goro Fujita  in this video I took:
You can also use VR for more than traveling to faraway places from the comfort of your home. You can explore infinite possibilities of VR in language. According to Borja Herrara, a university teacher who is leading the Oculus4languages.com research project, "VR is going to change how we learn languages online in the same way the webcam did in the past. I'd like to make the project bigger and get more people involved." After talking to a few Filipino Americans at the event, I understand there are plans in the works about VR applications for Filipinos. Among them are virtual tours of real estate developments, tourist destinations, museums, and the ancient art of writing, Baybayin. Perhaps VR can prevent endangered languages from extinction. There are languages at risk of falling out of use since speakers die out or shift to speaking another language.
What is the future of VR as a "platform of tomorrow"? It lies in the ability of the small community of VR enthusiasts to grow into a mainstream-sized audience on its own. Adario Strange, a tech analyst for Mashable, believes that the success will depend upon VR hardware/software/content makers working harder to more rapidly pull the mainstream into high-end VR experiences. Facebook hopes to take virtual reality mainstream, through its new standalone headset, Oculus Go which costs $200 where one can browse Facebook, watch 360-degree videos, play one's favorite Netflix shows or buy 3D movies.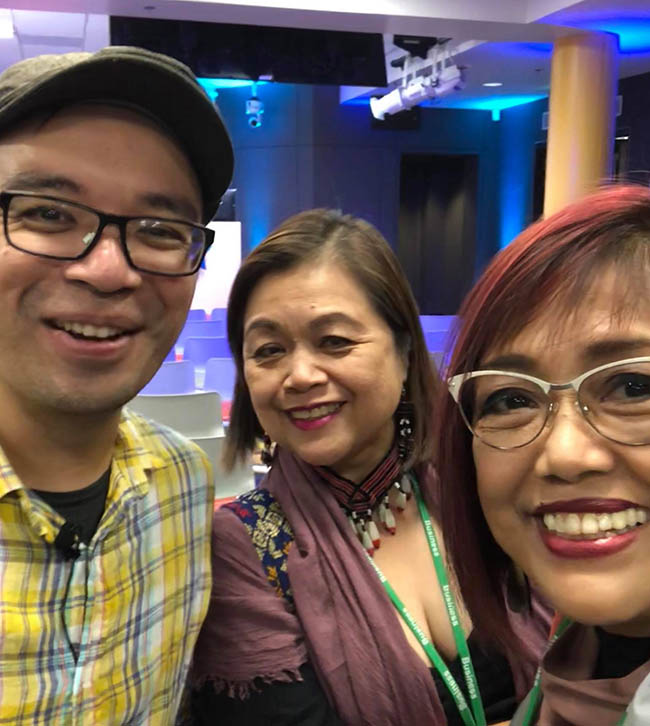 I think Filipino character artists like Gio Nakpil thoughtfully summarizes what's in store for Oculus VR Series: Art Immersive. He says, "I've been manipulating digital clay for point-by-point modeling. I've been working 20 years in the City. VR hasn't been around for that long. It's so sci-fi! I'm in VR—and sculpting something."
The future is just around the corner for users of Oculus VR.