Limor Bailey, Partnership Account Director at Rakuten Viber, wrote about "How messaging apps will drive marketing in 2023".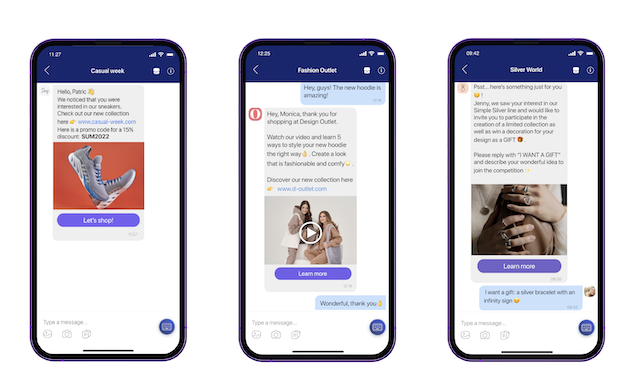 In 1969, American student Charley Kilne attempted to transmit "login" to a computer via the precursor of the modern internet. However, he was unsuccessful and only managed to send 'LO'. Since then, instant messaging has come a long way. Today, messaging services are incredibly popular for connecting with others. In fact, recent studies show that we spend an average of 2.5 hours on messaging apps daily! And for 16-24-year-olds? Nearly 3 hours!
Messaging apps aren't just for chatting with friends and family anymore. We now use them for customer service, shopping, entertainment and even payments! And with rich media and enhanced customer experiences being added all the time, there's no sign of slowing down.
So why are messaging apps so popular? For starters:
-They're convenient – you can have a conversation anywhere and at any time.
-You can send multimedia messages like videos and images that are more engaging than text.
-They're less intrusive – you can choose between calls or messages.
Businesses are taking notice too. They're switching from distant corporate communication to a more personalized approach. In fact, 77% of businesses that started messaging clients during the pandemic plan to continue doing so! Customers respond better to simple conversations from business accounts in messaging apps.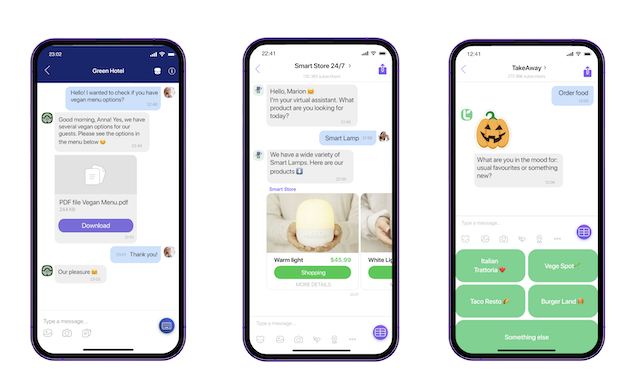 In 2023, messaging apps are set to take marketing by storm. Here are some trends to watch out for:
Personalization is key: With messaging becoming increasingly popular and brands adopting first-party data strategies, expect to see more customized content designed for specific customers or audience segments. Connecting a CDP or CRM for personalization is now the norm and can take your campaign performance to the next level.
Rich media gets even richer: Videos and images will continue to be used in messaging as they offer a highly engaging experience for users. But why stop there? Get creative with advanced features like customized chatbots, AR technologies, games and other content with recognizable design elements that support your brand voice and image.
Chatbots on the rise: With recent breakthroughs in chatbot technology, expect to see more businesses using them to automate their marketing and customer support. In fact, last year there were 12 billion messages exchanged in chatbots on Viber alone!
AI takes center stage: AI will play an even bigger role in messaging apps as businesses use it for personalization and understanding user behavior. Chatbots already use machine learning elements and are getting better at understanding complex human language.
The Importance of Customer Service in the Age of Messaging Apps: With consumers expecting immediate interaction and businesses constantly improving their communication methods, providing top-notch customer service through messaging apps is becoming essential. Brands must be able to quickly resolve issues with high success rates, anticipate their clients' needs and desires, and engage in real-time conversations to stay ahead of the game
So what's the bottom line? Messaging apps are where it's at in 2023 – make sure you're on board.