Globe shared their latest innovation: Globe Charge, a secure solution that transforms mobile devices into point-of-sale (POS) card terminals. Using the Globe Charge mobile card reader and app on a smart phone/tablet, businesses can now accept MasterCard and Visa credit and debit cards for payments. This is going to be of great help to all our entrepreneurs! What a nifty tool for SMEs.
I first saw this innovation in an Apple Store in San Francisco. I found it really cool that the salesman was using his iphone to input the purchase of my ipad cable.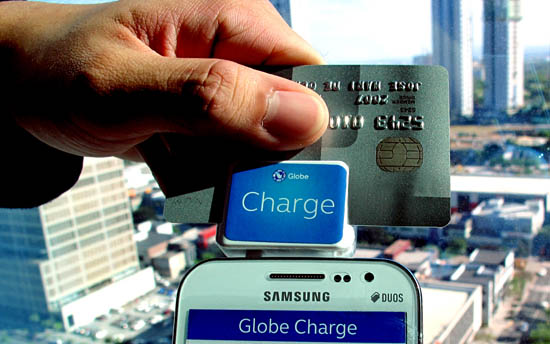 This is what Globe shared to me :
Globe Telecom, through its wholly-owned subsidiary G-Xchange, Inc. (GXI), the operator of GCash, and Globe myBusiness, the trusted business advisor of small and medium businesses (SMB), introduce Globe Charge, an innovative solution that transforms mobile phones into point-of-sale (POS) card terminals that accept debit and credit card payments.
Powered by GXI's safe and secure platform, Globe Charge harnesses the integration of a smartphone and an innovative mobile card reader into a mobile-POS unit, empowering small and medium businesses (SMBs) with a convenient payment device, eliminating the need for traditional and more expensive card terminals.
Globe Charge is available through Globe myBusiness sales representatives and at Globe Stores in most SM Malls in Metro Manila, The Globe Tower in Bonifacio Global City, Greenhills, Glorietta, and Trinoma. SMB owners can get the Globe Charge mobile card reader for free at Plan 999, which comes with a Samsung Galaxy Win, surfing-texting-calling combos, plus consumables.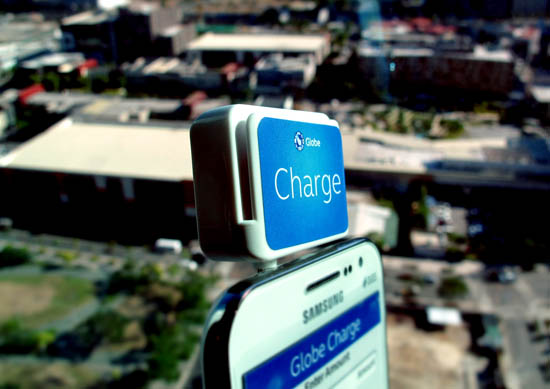 GXI President Paolo Baltao said that, "Globe once again brings the synergy of mobile technology and cashless commerce into an entirely new dimension with Globe Charge. With just a mobile card reader plugged into a smartphone or tablet, Globe Charge will open up more opportunities for business growth and payment generation for any form of trade which accepts cashless transactions through credit and debit card payments, particularly MasterCard, and very soon, Visa."
Speaking on behalf of the SMB segment that will directly benefit from the innovative service, Senior Vice President for Globe myBusiness Martha Sazon pointed out that, "Being the only one of its kind in the market, Globe Charge is primed to be a game-changing service for SMBs. It will allow businesses, most specially the startup entrepreneurs, to get started right away and accept local and international MasterCard and soon, Visa credit and debit cards. Merchants will enjoy better rates and deals compared to banks, and will receive the settlement as early as the next business day. They just need to connect via WiFi or mobile data for free using a Globe/TM SIM."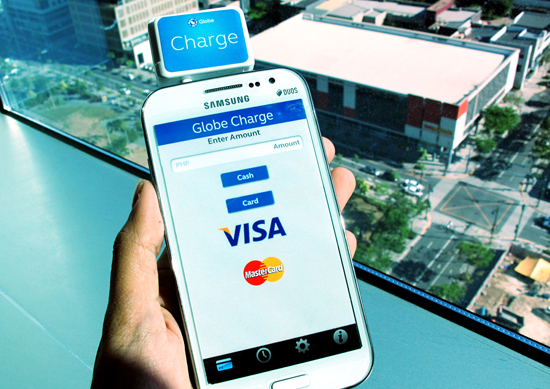 "Globe Charge will enable SMBs to offer more payment options, which would mean more customers, increased sales and business growth, and on a larger scale, create a wonderful economic environment for the country," shares Sazon.
Aside from a smartphone and a mobile card reader, Globe Charge combines the synergy of a downloadable app from the Google Play and soon on the App Store, the business owner's user account and a GCash wallet to bring this solution to life. Using smartphones or tablets to run Globe Charge, businesses can use WiFi or connect via mobile data for free using a Globe or TM SIM.
To know more about Globe Charge, visit mybusiness.globe.com.ph/globecharge.