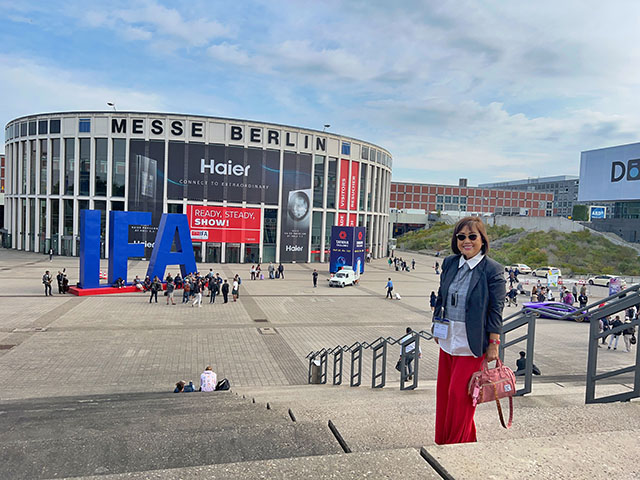 It has been more than a month from IFA Berlin 2022. There is more to write about all the latest technology innovations . BIG technology trends at IFA Berlin are connectivity, sustainability and smart living. One of them is Beko, the international home appliance brand of Arçelik, which is a multinational household appliances manufacturer that operates with 12 brands and employs over 40,000 people worldwide. They are one of the top three large home appliances brands in Europe* in the white goods sector.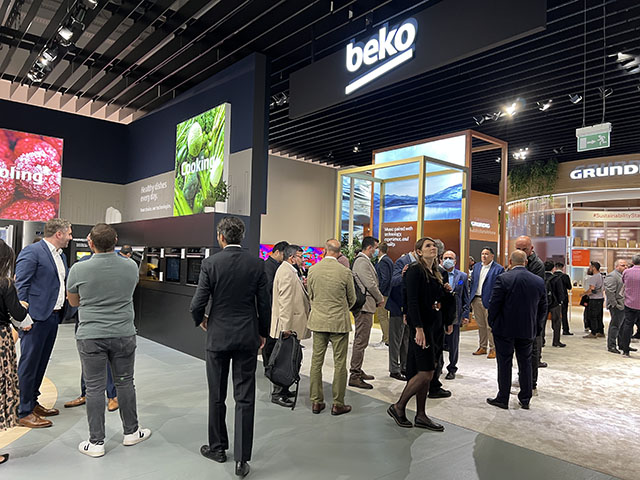 When I visited Beko, there were a lot of visitors who wanted to see the latest home solutions like the new game-changing innovation, SaveWater. Fortuntely, Beko provided a media tour of their products,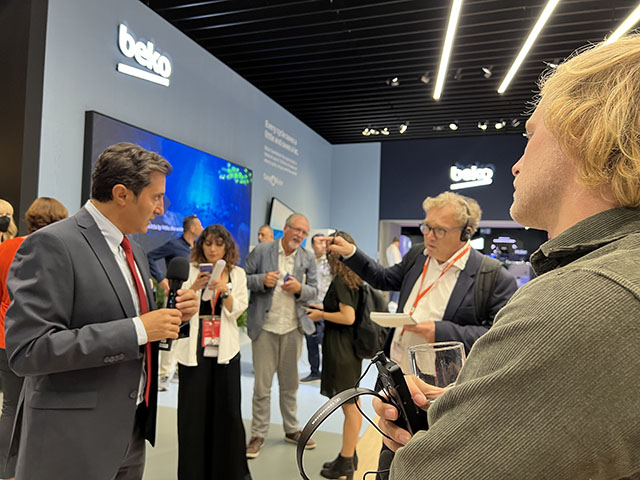 The SaveWater technology had its global launch in September this year. This technology in dishwashers, washing machines/tumble dryer couples has been crafted to provide quality and water-efficient cleaning. Developed with water efficiency at heart, the new SaveWater line by Beko gives back a total of up to 7.8 liters of water at every cycle to you and the world.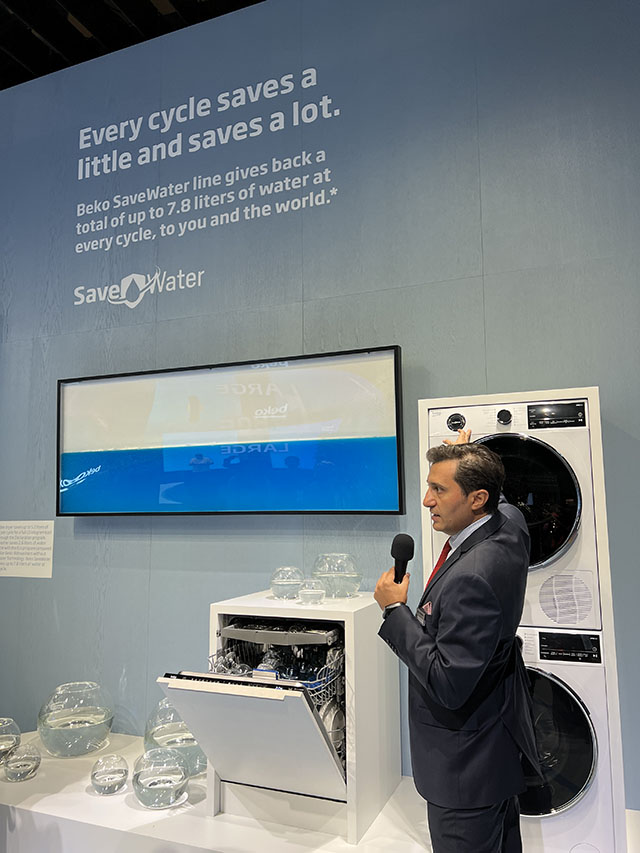 Alongside SaveWater, Beko's line of products at IFA reflects its deep commitment to sustainability and mission to develop durable and quality products that help consumers live healthier and in harmony with the environment. The progress towards "respecting the world, respected worldwide", is show on their progress and achievements. Example, Beko is one of 45 companies worldwide to be awarded with the Terra Carta Seal- a recovery plan for nature , people and the planet. It also got the highest score out of 20 companies three times in a row, in the "DHP Household durables Industry" category.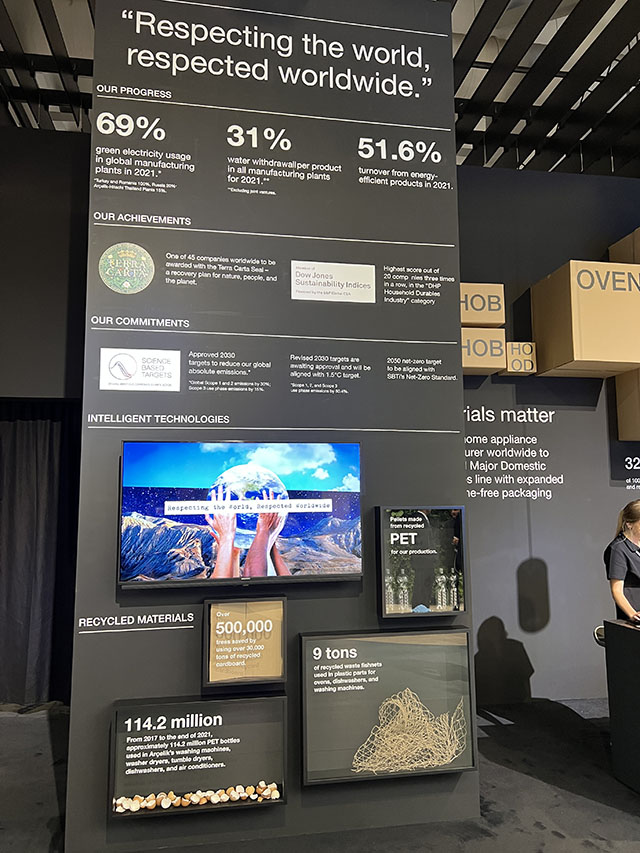 I would want my appliances to be manufactured by environment conscious companies. Here are some of their products using intelligent technologies .
Make Your Dishes Perfectly Clean And Use Water Efficiently With Beko's SaveWater Dishwasher
Beko's SaveWater dishwasher delivers water-efficient cleaning while offering the lowest water consumption in the Beko range.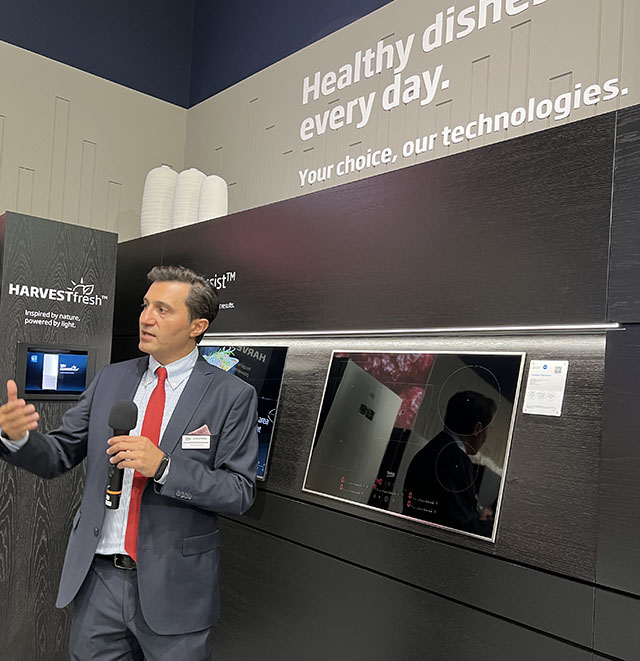 With a capacity of 16 place settings, it consumes only 6.9 liters of water to wash a full load efficiently. The SaveWater feature saves water from the last rinse phase in the dishwashing cycle, storing it hygienically and safely in the machine's specially designed water tank. This can be re-used at the beginning of the next wash, helping to save households 2.6 liters of water with every wash using the Eco program.
The water in the tank is discharged after a maximum of 72 hours if the dishwasher is not used during that time to ensure hygienic and safe conditions.
Conserve Water And Still Have Quality Cleaning With Beko's SaveWater Washing Machine/Tumble Dryer Couple
Designed to provide water efficient and quality cleaning, the SaveWater washing machine and tumble dryer couple also have a gentler impact on the environment.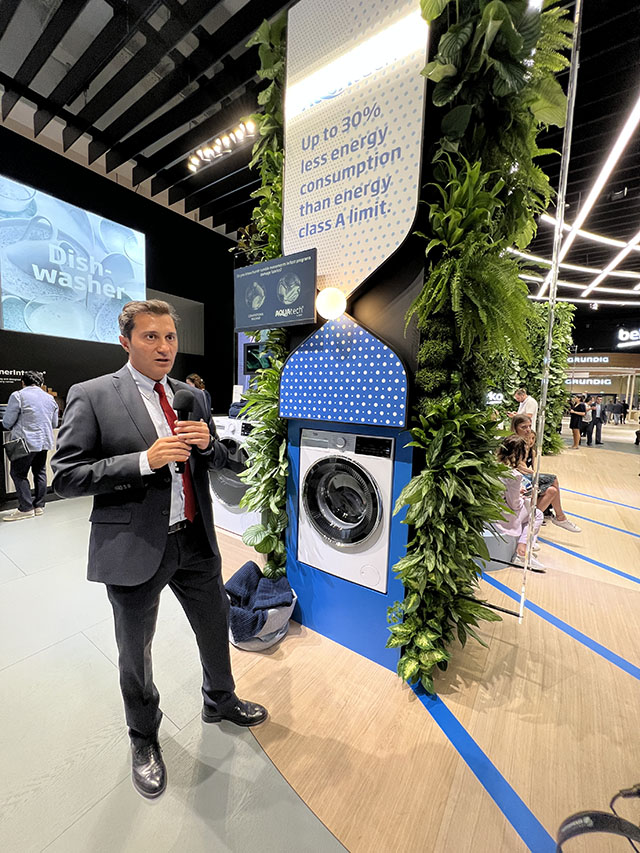 The SaveWater tumble dryer feature works with compatible Beko washing machines where water collected during the drying cycle is fed directly into the washing machine to be used in the next washing cycle.
Ideal for busy households, the tumble dryer feature conveniently collects up to 5.2 liters of water during each drying cycle, safely storing this to supply the washing machine with water. The innovative technology was specifically developed to solve the challenge of clean, reusable water collected in tumble dryer tanks, which is typically safe for household cleaning.
The SaveWater technology conserves water sources by saving water for further use, as it is designed with water efficiently at its heart.
Consume Up to 30% Less Energy Than Class 'A' Energy Rating With Beko's New Washing Machines With AquaTech® Feature
Beko's AquaTech® Washing Machine harnesses the cleaning power of water to conserve energy while continuing to deliver quality cleaning results.
The intuitive solution premixes detergent with the water used in the wash and cascades this onto fabric before cleaning, which saves power at the start of the washing machine cycle.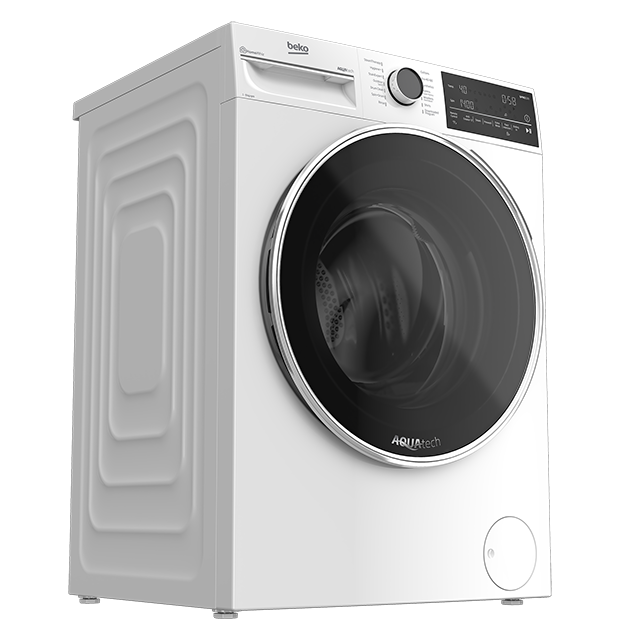 This waterfall effect enables the detergent to penetrate textiles deeply, boosting the efficiency of the power of the wash itself and helping to ensure a stellar result from a fast and gentle wash.
Beko's AquaTech® Washing Machine also conserves energy by reducing vigorous drum movements and utilizing the powerful force of the water itself to produce clean results.
The innovative AquaTech® technology enables households to benefit from fast and gentle programs and consumes up to 30% less energy than the class 'A' energy rating limit.
An 8kg load of laundry could now be washed within 30 minutes, removing the need for multiple cycles and reducing the risk of textile damage from the washing.
So, get ready to see the game-changing and environmental-friendly impact of Beko's SaveWater technology.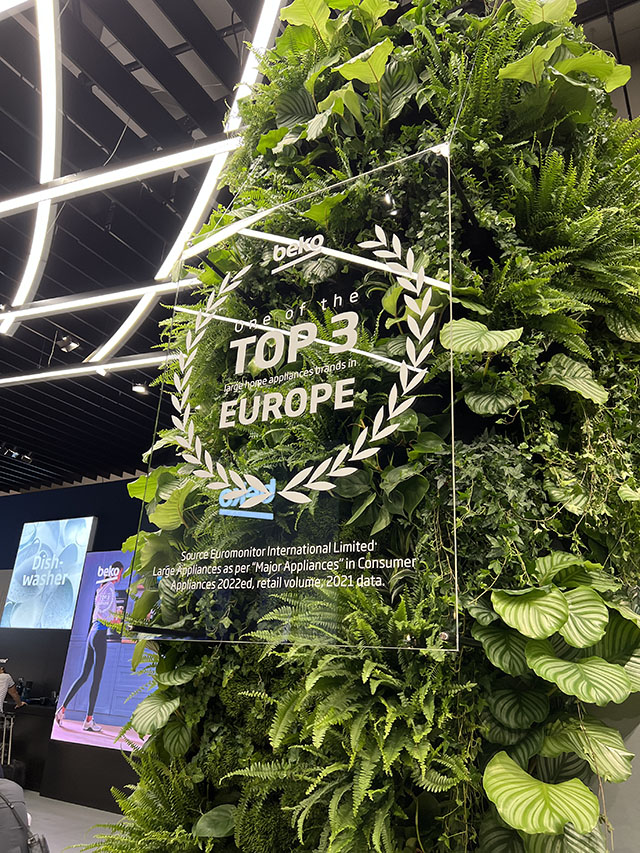 I am glad that Beko is in the Philippines. If you are an advocate for sustainability, it makes sense to purchase from Beko. The company has become one of the top large home appliances brands in Europe and one of the pioneers in sustainability alongside its parent company, Arçelik. Their sustainability mission, a holistic approach to implementing innovative technologies in production to minimize environmental impact, and a way of applying environmentally packing alternatives helped them do so.
For more information about Beko in the Philippines, go to http://beko.ph or visit their Facebook page.
ABOUT BEKO
Beko has been focusing on healthy living for years, raising awareness and developing products that make healthy living possible and convenient. Beko's brand mission is 'healthy living is only possible on a healthy planet'. Beko is committed to protecting the planet by designing and manufacturing energy-efficient products and investing in resource efficiency in production.
The brand has been in the Philippine Market for seven years and is currently available in select All Home, Anson's, Appliance Cetrum, Asian Home Appliance, Automatic Center, Fair N Square, Goldtech (S&R), Great World, HAT, Lazada, Manila Imperial, Robinsons Appliance (Landers), Savers, Shopee, SM Appliance and Western Appliance. This year, Beko will be made available soon in other appliance stores nationwide as it continues to expand its distribution to other retail channels.