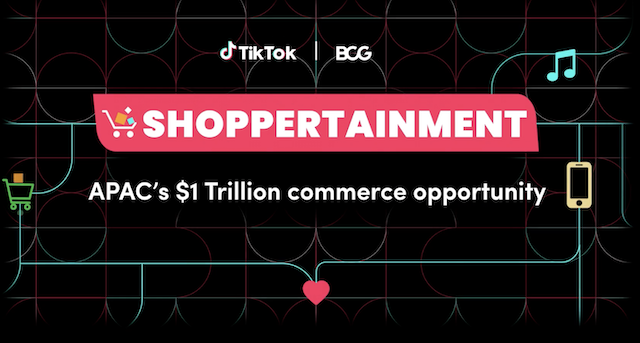 Shoppertainment is a USD1 trillion opportunity in the Asia-Pacific region (APAC) by 2025, offering the chance to engage and attract digitally exhausted customers across the region. TikTok, a short-form, video-sharing app, with the management consultancy services firm Boston Consulting Group, conducted a Future of Commerce (FOC) study to understand a new commerce opportunity, 'Shoppertainment,' and help marketers benefit from TikTok's influence on modern retail. More than half or 55 percent of the USD1 trillion opportunity will be contributed by the Fashion, Beauty, Food & Beverage, and Electronics sectors. The approach to Shoppertainment is entertainment-first, commerce-second.
Merchants need to observe five (5) entertainment attributes according to FOC study:
-Focus on video-first. Embrace a video-first approach defined by short content that maintains attention
-Don't force decision-making. Ensure content is associated with interests and hobbies that align with your consumer, and don't seek to force decision-making.
-Be authentic. Create an authentic brand sentiment, with credible reviews and open and engaging community conversations, and lead with authentic videos that inspire within a community
– Recommend the trends. Include the voices of credible and trusted community experts, and facilitate extended conversations between friends and users. Build this into a strong and trusted culture and following.
Trends like #TikTokMadeMeBuyIt or #Budolfinds are some of the hashtags I discovered while l scroll through the app. Even if I am not planning to shop anything, I am mesmerized by a video of an influencer reviewing a new lipstick. It's true, I got enticed to purchase a lipstick. The evolving area of Shoppertainment presents an intriguing pathway to attract consumers like me through a video-first, sound-on format that engages consumers deeply and delivers content that they care about.
"Consumers today now consider and seek elements of fun and emotional connection with brands when shopping, regardless of whether they are actively looking for a product or casually browsing," says Paolo David, TikTok Philippines Head of Brand Partnership.
David explained that the desire for fun and entertainment, credibility, genuineness, inspirations, indulgences, and trendy things make way for the newest opportunity of integrating all of these into one marketing strategy, Shoppertainment, an entertainment first, commerce second approach, something which is inherent in TikTok's DNA.
Six very different demand spaces were identify in order to understand the journey of consumers like myself, looking at how today's consumers want to define their own commerce engagement. Through the demand spaces concept, marketers can understand the language and desires of consumers, and recognize how and when to reach out to consumers during a 'moment of truth' that occurs in Emotional demand spaces.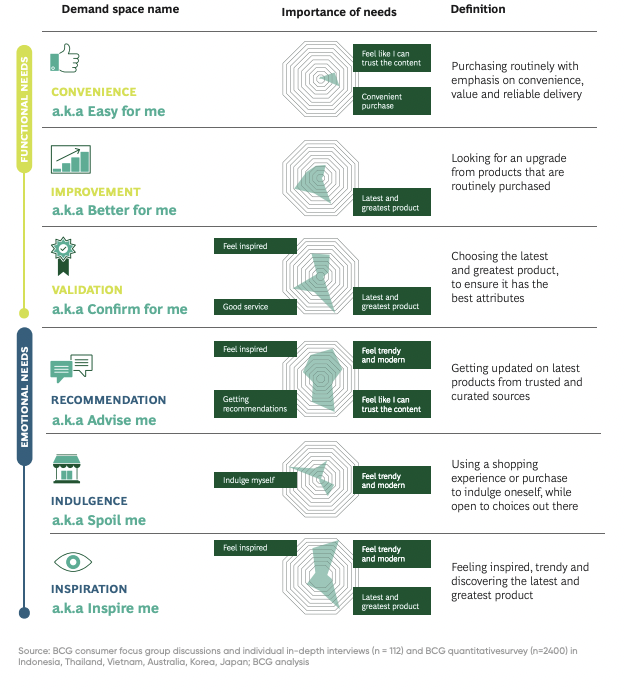 Seizing the opportunity
Brands and marketers can seize this opportunity through TikTok to build relationships with their consumers. According to the FOC study, 73% of TikTok users say they feel deeper connections to brands on TikTok than on other sites and apps they use. Moreover, 87% of users say video content on TikTok influenced their recent purchases.

David says this is possible because TikTok has built an inviting and entertaining space that is fueled by trusted brand and product recommendations.
"Brands can reignite purchasing passions by putting entertainment at the foremost. TikTok can support brands and advertisers in their quest to reach and engage consumers as the platform has integrated solutions built for entertainment and authentic interactions, enabling impactful commerce results," he explains.
TikTok and Shoppertainment have made connecting with consumers easier and more accessible. By securing the emotional connection consumers crave for and developing entertaining content on TikTok, brands have the potential to convert consumers into customers.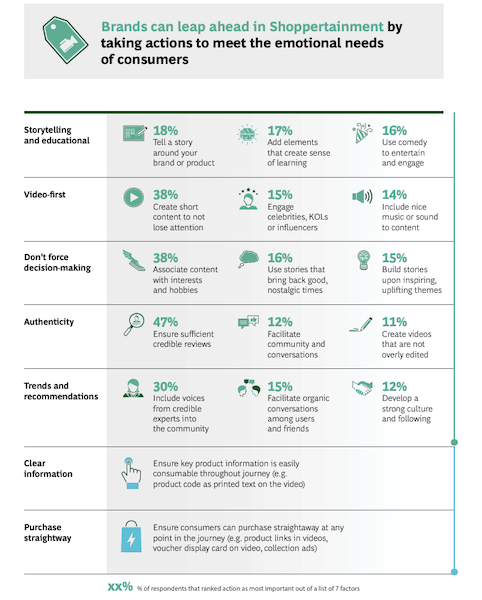 "With the continuous development of innovative technologies, the potential for brands to integrate entertainment into their marketing strategies are endless," said David. "The future of commerce is Shoppertainment, and it is on its way to redefining the formula of brand success."
To view the full findings of the report, visit http://www.tiktokshoppertainment.com/