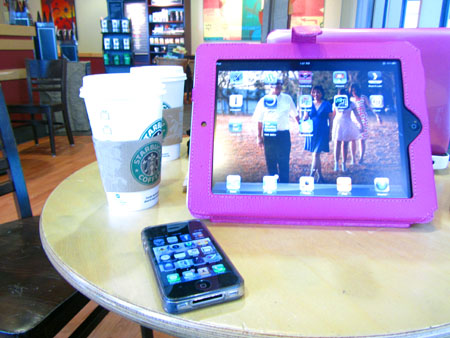 If there is one thing I am used to in Manila is having data access to wireless SMART 3g or Globe 3G. The only places I could get free Wifi are coffee shops like Starbucks or Peet's Coffee and Tea. Starbucks wifi has no password. It is such a delight to work there. In fact I met up with a San Franciso policeman for a short interview on trafficking and cyber crimes.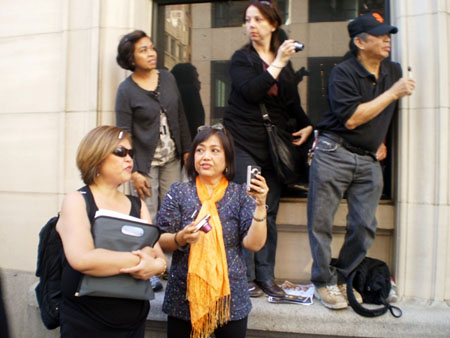 Participating in the Giants Parade last November 2 was history and I wanted to capture the photos and share it live. Well, I didn't have an internet connection in the streets. See my photo blog of the Giants' Victory Parade. That's when I needed an internet connection. Before I came to San Francisco, I checked the AT&T website to see if they had a data plan. I also asked my sisters but they did not know either.
My Portable Modem Wifi 3G Router needed a prepaid SIM for me to go online.
I spotted this AT&T store while shopping at Stonestown Galleria, San Francisco and was curious about their plans. I asked the salesman if they had a prepaid data plan. He told me that he will check first. After waiting for 10 minutes, I was surprised to hear the good news.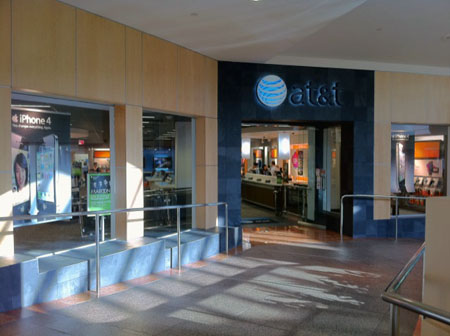 $15.00 with Usage Limit 100 MB and 1 day expiration.
$30.00 with Usage Limit 300 MB and 7 day expiration
$50.00 with Usage Limit 1 GB and 30 days expiration.
Next time you need a prepaid data connection in the USA, just drop by any AT&T branches. The guy said the prepaid SIM can be ready in 10 minutes.