Sometimes you don't really want the hassle of carrying around a laptop bag when you already have a big purse that can easily accommodate your laptop. I personally prefer laptop sleeves to laptop bags because my Macbook fits in my Jansport backpack perfectly, with extra room for books. Here are some of the cutest laptop sleeves I found while surfing Multiply shops.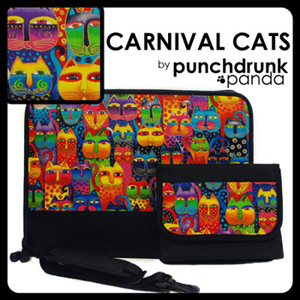 Punch Drunk Panda probably carries the most colorful, eye-catching laptop sleeves on this side of the internet. All of their laptop sleeves come in bright prints; the interiors are padded with board, 5mm of foam, and lined with nylon oxford for maximum protector. Each laptop bag also comes with a free little bag where you can keep your charger, mouse, and other laptop accessories, as well as a detachable strap so you can carry your sleeve around like a laptop bag.
You'd think that laptop sleeves this cute would be pricey but the 13-inch one costs only Php 700, the 14-inch one Php 750, and the 15-inch one Php 800. For the holidays, Punch Drunk Panda is offering electronic gift checks so your friends can choose which design they want for themselves.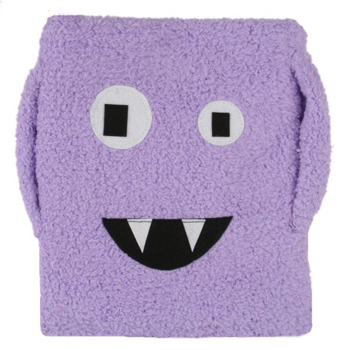 Snug Mugs is putting their monster laptop sleeves on sale! Now this is something I don't see everyday – an adorable laptop sleeve with furry texture. The monster laptop sleeves are selling for 50% off; 12-inch ones are Php 700, 13-inch ones are Php 750, and 15-inch ones are Php 800. I'm not sure if I'd pay over a thousand pesos for a cute laptop sleeve but now that their prices got slashed by half, I suggest you take advantage of this opportunity and grab one for yourself!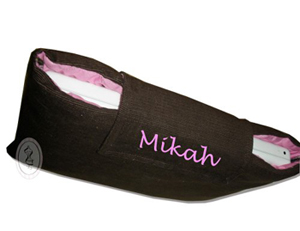 Put your name on your sleeve with personalized laptop sleeves from What 2 Wear. Each sleeve is lined with thick, water-resistant lining to keep your computer dry and safe, and the laptop is kept securely in place with a 6.5-inch velcro strap. Choose between oxford, corduroy, and canvas material, and over ten different colors and fonts.