Who could forget Vivienne Tam's pink and red peony design on the HP Mini 1100? It was the first time a gadgets manufacturer collaborated with a designer to create a timelessly fashionable device. Even though the model itself was a little old, Vivienne Tam's HP Mini 1100 was one of the most highly-coveted gadgets of its time.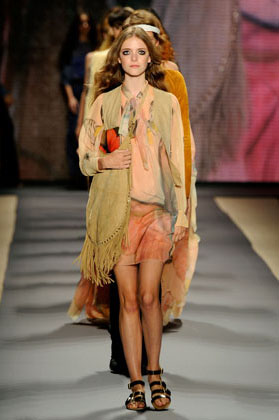 Recently, Vivienne Tam designed yet another HP Mini but this time, she was inspired by the delicate figure of the butterfly. To her, butterflies symbolize love, freedom, transformation, and independence – exactly what the modern woman wants out of her devices and out of her life. The laptop first made its debut at New York Fashion Week as part of the designer's spring 2010 collection, and even made an appearance in Sex and the City 2.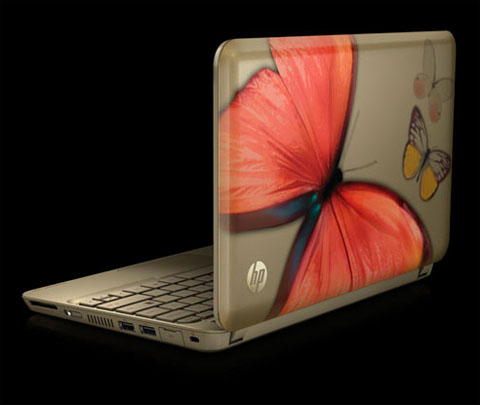 The HP Mini 210 Butterfly Lovers digital clutch runs on Windows 7 with an Intel Atom Processor N450. It's equipped with all sorts of convenient features like HP QuickWeb, which provides instant access to social networks, Skype, email, and other web resources. Accessing files on your main computer is also made easier with HP QuickSync. With the Compact Mirror mode, you can use the 10.1″ diagonal BrightView Inifinity Widescreen Display to discreetly check your appearance and make small retouches on your makeup. And since it's less than 1″ thin and as light as 2.69 lbs, it's easy to bring this with you wherever you go.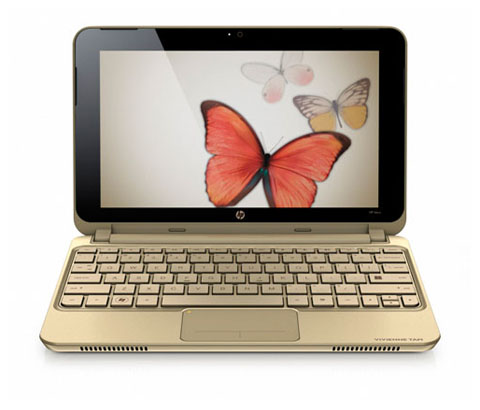 Other features include a 2GB memory and 1 SO-DIMM slot, 93% full size keyboard, and a gold 3-cell battery that provides up to 5.5 hours of battery life.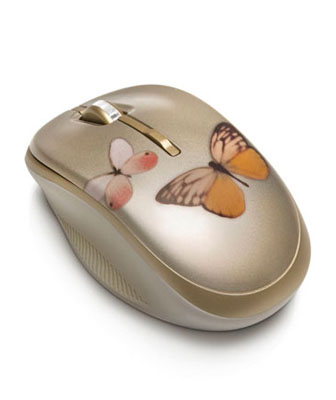 There's also a coordinated HP 2.4GHz Wireless Optical Mouse sold separately.
Although the butterfly design is not as iconic or memorable as Vivienne Tam's peony design, I think the HP Mini 210 grabbed the attention of women searching for more fashionable devices.