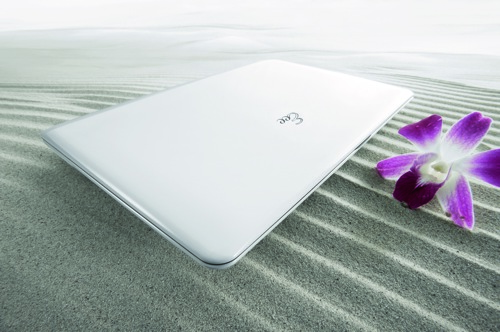 Asus took the design of the calming beauty of the ocean side and combined it to create the most stylishly functional EEE PC to date. The new seashell-pink EEE PC Seashell is an ultra-compact, portable companion that anyone can use to surf the Internet, update their blog, or stay in touch with family and friends. With an ergonomically designed keyboard, an ample 10 inch display, an intelligent energy management system, and a multi-touch touchpad, the EEE PC Seashell only has the best mobile computing experience to users, wherever in the world they may end up.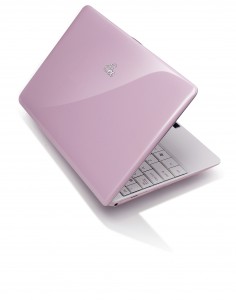 Not only is the EEE PC Seashell easy to use – it's also a head-turning gadget. It's enveloped in an opalescent glossy exterior that serves as a protective shell against scratches gathered from daily use. The lid is also graced with tiny reflective specks that glisten in the light, much like sand glistens in the afternoon sun.
Other features include 6 hours of battery life with a single charge, a Super Hybrid Engine that deploys only as much power as needed, a multi-touch track-pad, a 2.5-inch SATA II 160GB hard drive, as well as 10GB of online EEE storage so you can access files wherever you are.
Available for a SRP of P25,000.