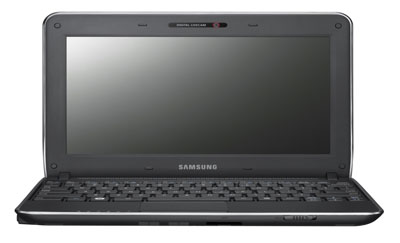 To keep up with the theme of new notebooks and laptops at CES 2010, Samsung announced five, stylish new models in its R-Series line of netbooks – the powerful R780, R580 and R480 and the affordable, R530 and R430. The first three models are designed for perfect video viewing and multitasking ease – they come equipped with Intel® processors and nVIDIA GeForce graphics. All five models feature a fresh ergonomic design (e.g. numeric keypad on the R780 and R580), an invisible touch pad on the R580, and Samsung's new Touch of Color design.
Aside from the new R-Series notebooks, Samsung will also be releasing new netbooks – the Samsumg N210, N150 and NB30. The N210 is designed to deliver up to 12 hours of battery life, and the N150 and NB30 should last up to 8.5 hours. The new netbooks' 10.1″ LED back-lit anti-reflective display fine-tunes movies and images with the sharpest details and boldest colors, with no mirror effect under bright lights or in sunny weather. The NB30 offers added durability with a free-fall sensor that prevents hard drive damage and a specially designed durable casing.
There's no news on pricing and availability just yet, but stay tuned!