CES 2010 hasn't officially begun yet, but manufacturers are starting to announce new products to get consumers all excited. Asus just unveiled a whole bunch of new notebook and netbooks, including two new lines – the K-Series and N-Series. The N-Series is part of Asus's USB 3.0 solutions – it comes with USB 3.0 ports, has SonicMaster audio technology, and can be fitted with Intel Core i3, i5, and i7 processors. The K-Series has some sort of sensor that can tell the difference between a balm and finger on the trackpad. If it senses a palm, the cursor will not move.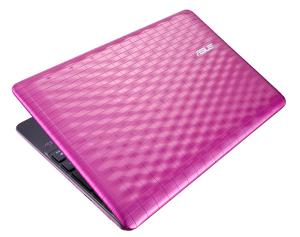 There's also a fashionable Asus Eee PC netbook to look forward to this year. Asus and designer Karim Rashid came up with a new Asus Eee PC Seashell that reflects Karim's vision of computing – one that is more human, sensual, and hip. It features fluid waves, an ergonomic chiclet keyboard that's soft to the touch, a frameless 10.1″ LED backlit display, and the new power-saving Intel Atom N450 CPU together with Asus's exclusive Super Hybrid engine energy management technology. A single charge will deliver up to six hours of battery life. The Karim Rashid Eee PC Seashell also has Express Gate, an ancillary OS that boots up in seconds to give you near access to the Internet. Will be available in Hot Pink and Coffee Brown.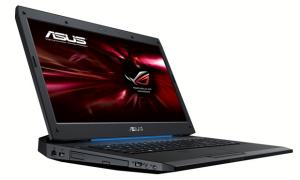 Multitasking gamers might want to look out for the hot new gaming notebook from Asus – the ROG G73Jh. This mean machine is powered by an Intel Core i7 processor, has DirectX 11 capable ATI Radeon HD5870 graphics, up to 8GB of DDR3 system memory, 8-channel HD audio with EAX 4.0 compatibility, and 1TB of storage space for gaming and other tasks. No word on the availability and pricing of the ASUS ROG G73Jh, but stay tuned for more announcements.