One thing I hate about desktops are the so many wires tangled all over the table. I was able to managed the mess by having a custom-made table just for my desktop. What I didn't realize is monitors can help make your desk look more organized.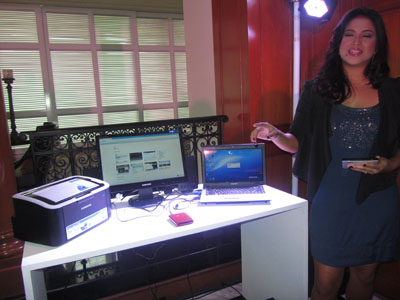 The Central Station Monitor LCA23A750 provides solution to centralize work and still get organized. One can even change the angle of the monitor. Like a docking station, the monitor serves as hubs that easily connect a user's laptop to a range of other devices without the hassle of plugging and unplugging multiple cables every time. The CA 7 Series has an auto wireless detection option, which can free users from the restriction of wires by automatically finding and connecting with a user's laptop within 1.5 meters.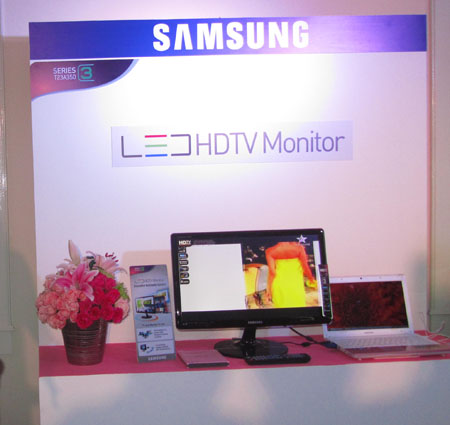 Samsung HD monitors just got so much better by adding more features. They are such a good investment. We've owned two Samsung monitors since 2009 and until now, the picture quality and color vibrancy is just as good as the ones we see in brand-new monitors at stores. But for the first time, I felt the urge to replace them with something better. Today I got to try out two amazing new monitors from Samsung – the Samsung SyncMaster LT23A350 and the Samsung SyncMaster SA950 – and the features they give are unparalleled to any I've seen in the market today.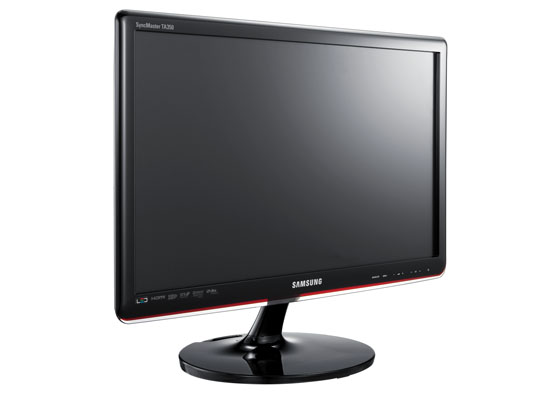 The Samsung SyncMaster LT23A350 is a multitasking marvel that could make my work so much easier. It's a full HD (1920 x 1080) monitor that also has an internal HDTV receiver – meaning, I can watch TV shows while on the computer!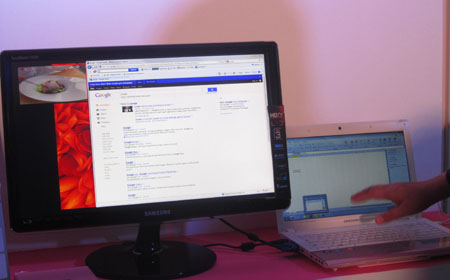 The HDTV receiver has digital TV functions you would see in any other HDTV, like auto-channel searches and TV show guides. Having a TV on a computer monitor would probably be a distraction for most people, but when your work involves the news and social media, having an monitor like this one makes it easier to live-Tweet important events or write commentaries as new developments emerge. This product really is an amazing innovation.
Besides the seamless integration of television viewing and personal computing, Samsung also promises to give you an HD monitor free of bright spots, which is included in the product's 3-year warranty. The monitor's viewing experience is also fully customizable, thanks to the SyncMaster's "Magic" functions:
Magic Angle lets you enjoy a pre-set display angle that has the best contrast and glow, perfect for people who need to use two monitors at the same time.
Magic Color automatically analyzes incoming RGB light signals, giving you the most vivid, distinctive colors based on what's being displayed at the moment.
Magic Bright lets you enjoy the screen brightness best suited for your current activities (ie. Internet browsing, gaming, movie viewing).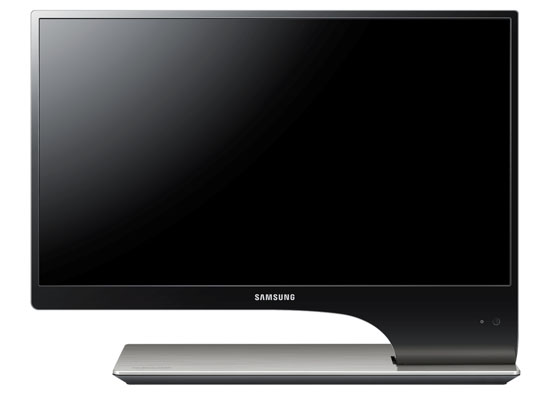 I never thought I'd see a day when computer monitors could support 3D, but it looks like that day has finally come! The second product Samsung unveiled is their new 3D LED monitor, the Samsung SyncMaster SA950. It's equipped with a 3D HyperReal Engine which gives it a fast reaction time and delivers crisp 3D images without making your head spin.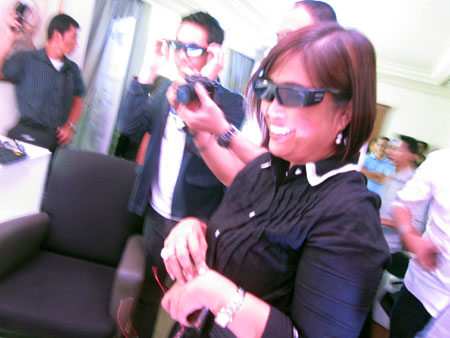 It also has an Ultra Clear Panel that adds color to your 3D videos. And with a simple push of a button, you can transform your favorite 2D photos, images, or games to 3D, as well as customize your 3D viewing experience with personalized adjustments.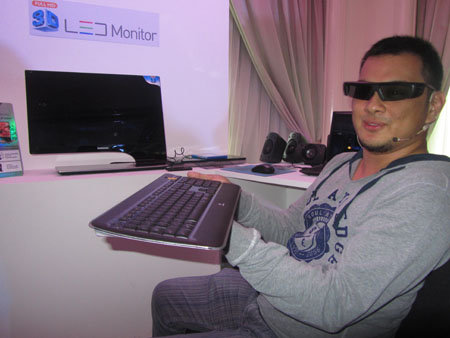 If you're worried about the impact this device will make on the environment, Samsung took great pains to make this product as eco-friendly as possible. It's lead-, mercury-, Freon- and VOC-free, and its exterior is 100% recyclable.
The SRP for the multi function monitor Samsung SyncMaster LT23A350 is 14,990. Stocks are available now.
The SRP of the Central Station Monitor LCA23A750 is 19,900 pesos and will be available by August.
The SRP of the 3D LED monitor, the Samsung SyncMaster SA950 is 31,990 . Stocks are available now.