Six years ago, I purchased the first ever Samsung Note . What struck me was the multi-input experience with the advanced pen-input technology, called the S Pen, together with GALAXY Note's full touch screen. S Pen allowed me t0 draw, write notes and crop any captured screen . I loved the S Pen because the handwriting recognition allows ideas to be freely captured and shared with other devices without the need to perform any additional digitization. The handwritten text is accurately converted into digital characters.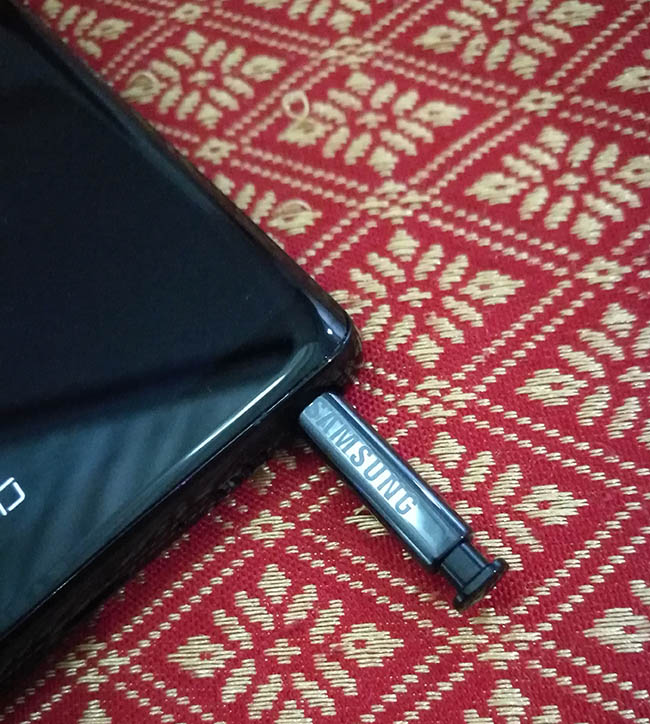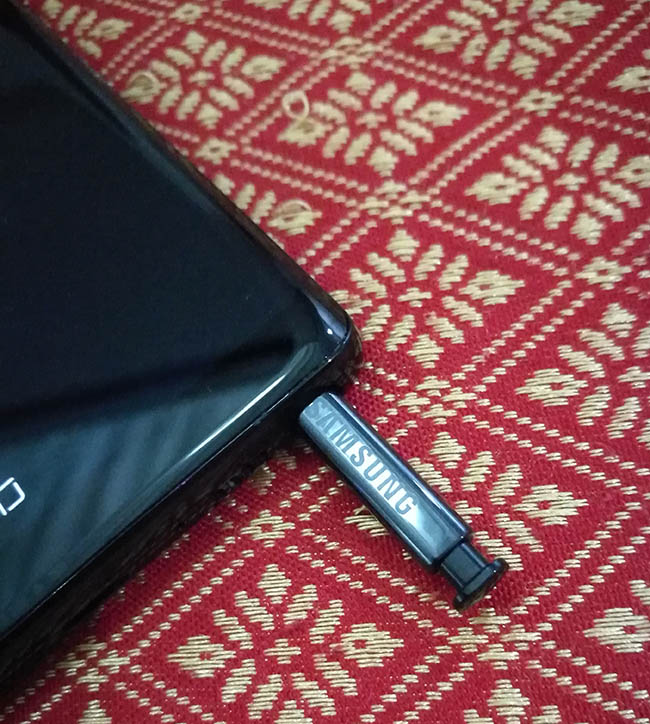 How time flies. I recently got hold of the new Samsung Galaxy Note 8 and the S Pen just keeps getting better and better. Over the years, the S Pen became known as the trademark of the Galaxy Note and differentiates itself from the traditional smartphone experience. That is why I will focus on the S Pen experience.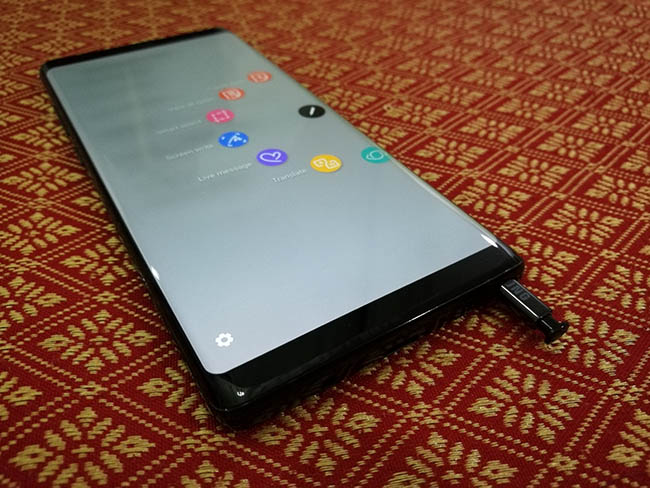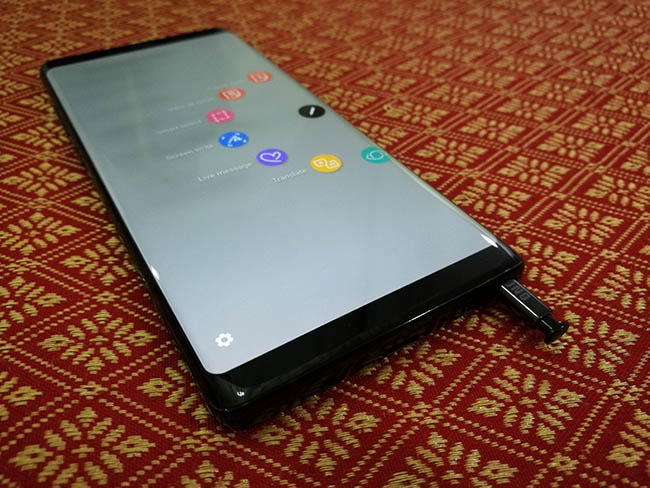 Here are the four ways the Galaxy Note8 S Pen takes usability and efficiency , a step further.
The enhanced S Pen mimics the familiarity and convenience of the old school ballpoint. 
This is the best feature ! I really want to scribble more than type words just like in the good old days. Sometimes I feel my fingers are not used to writing anymore so I am glad it feels like the ballpen I used in the good old days. It is neither too thin or thick.
With its smaller than 0.7mm tip and improved pressure sensitivity, it definitely offers the accuracy and ease of a real pen—except you can use it to write on your screen. No charging required either. It's just there, in the palm of your hand, ready whenever you need it.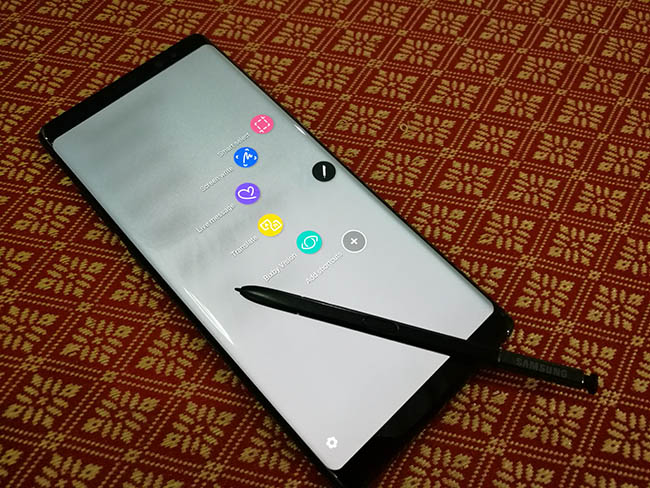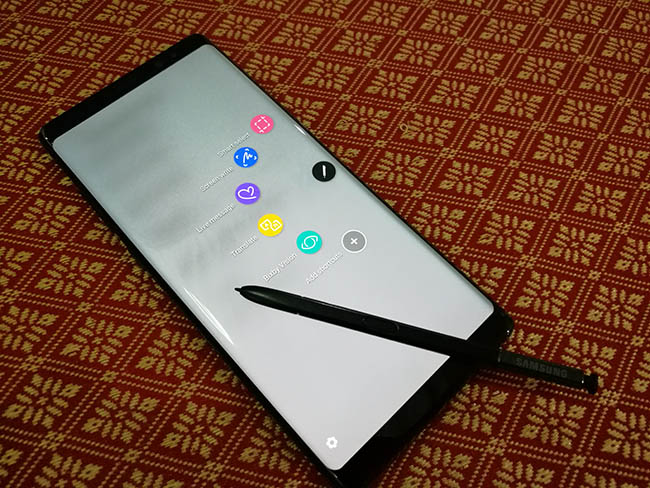 2. The art of writing: Live Message 
Live Message feature can bring your messages to life by adding fun doodles, animated texts, and inserting or editing photos. Live Message can be used with most messaging apps.
With the Galaxy Note8 S Pen , you can also select on areas of your photos and videos just like how you would draw a circle or box on photos you like on a magazine. But the great thing about this is that once you've made a selection, you can draw on it, turn it into your own personal GIF, and share it on your favorite instant messaging apps like Facebook Messenger, Snapchat, or Whatsapp.
3. Galaxy Note8's Screen Off Memo feature 
This is so convenient for media practitioners like myself when we need to scribble notes on the go. The Galaxy Note8's Screen Off Memo feature now lets you jot down up to 100 pages of notes, save memos, and view and edit them without having to unlock your phone through the Always On Display. This makes note-taking a whole lot easier because you can quickly jot down your thoughts before you could forget, and it saves your battery power too, since you can save notes without even having to switch on your phone to open an app. No need of paper notebooks. Save the trees!
4. Easy translation and conversion feature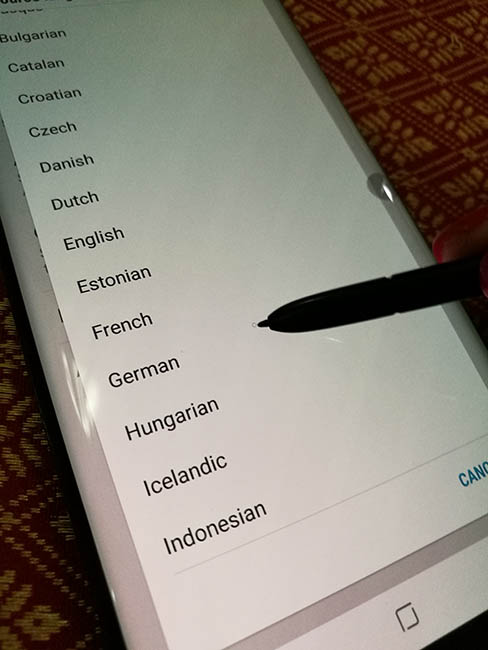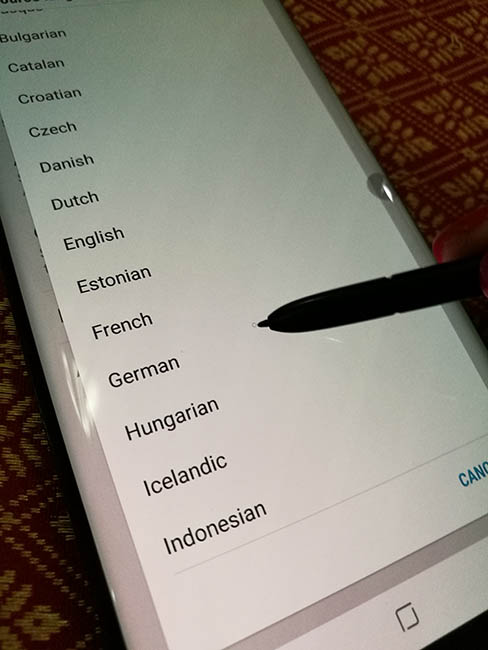 Anyone who loves to travel will find the easy translation and conversion feature so handy. This feature allows you to read texts in your primary language by simply hovering over phrases or even a whole sentence. Through its Optical Character Recognition that enables translation of over 70 languages, there's no more getting lost in translation with the S Pen at hand! Aside from that, the Samsung Galaxy Note8 S Pen also converts currencies and units through the same mechanic; so now, you wouldn't have to switch to your calculator and compute the conversion on your own.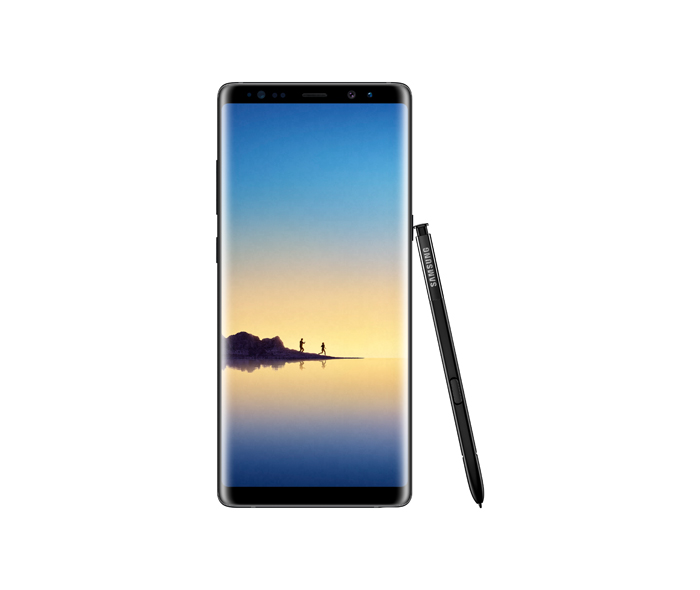 I talked a lot of the S Pen but the Galaxy Note8 has a nice camera.  I used it a lot when I covered the ASEAN Summit .  Here are some of my  shots  taken by the Galaxy Note8. No filter or adjustments were made with these photos.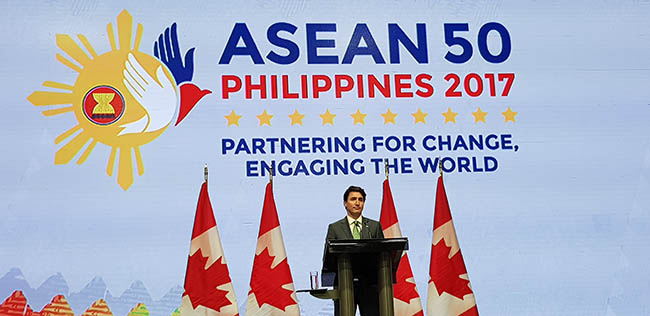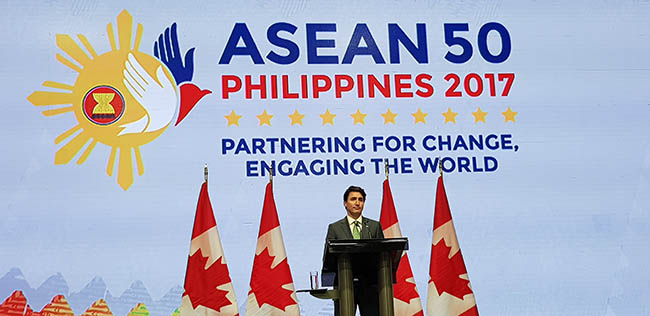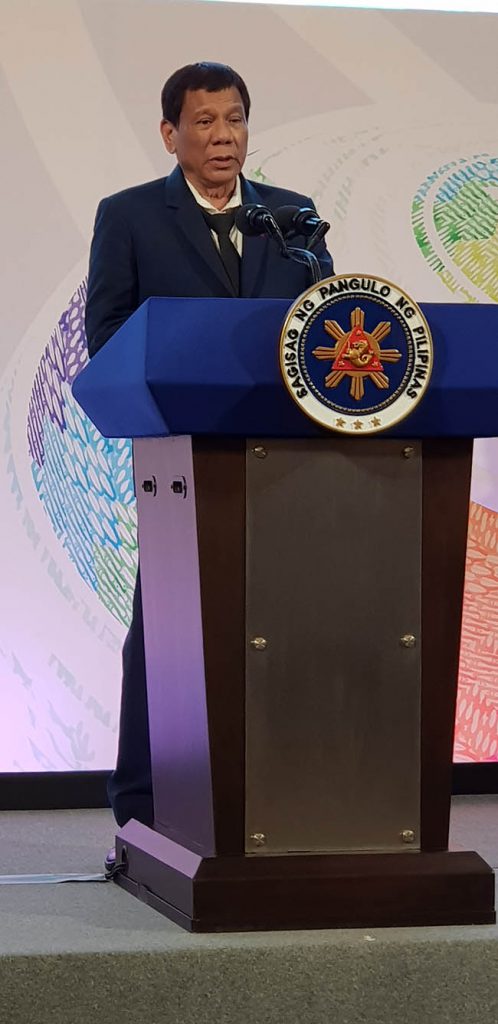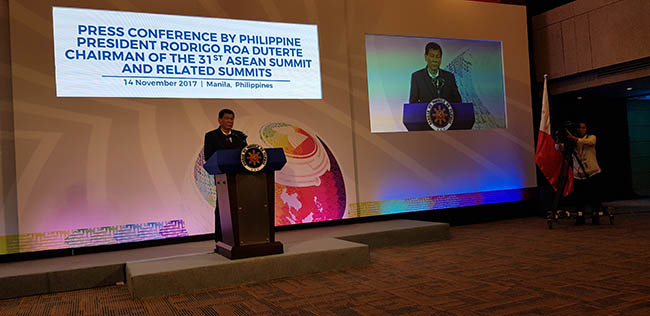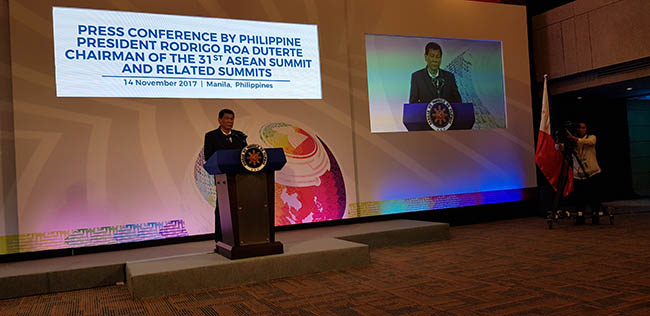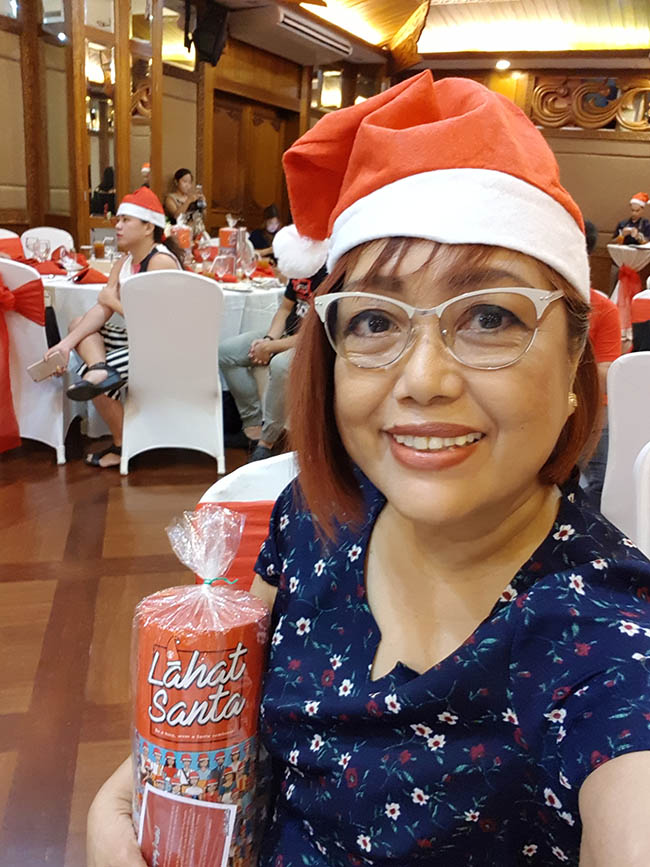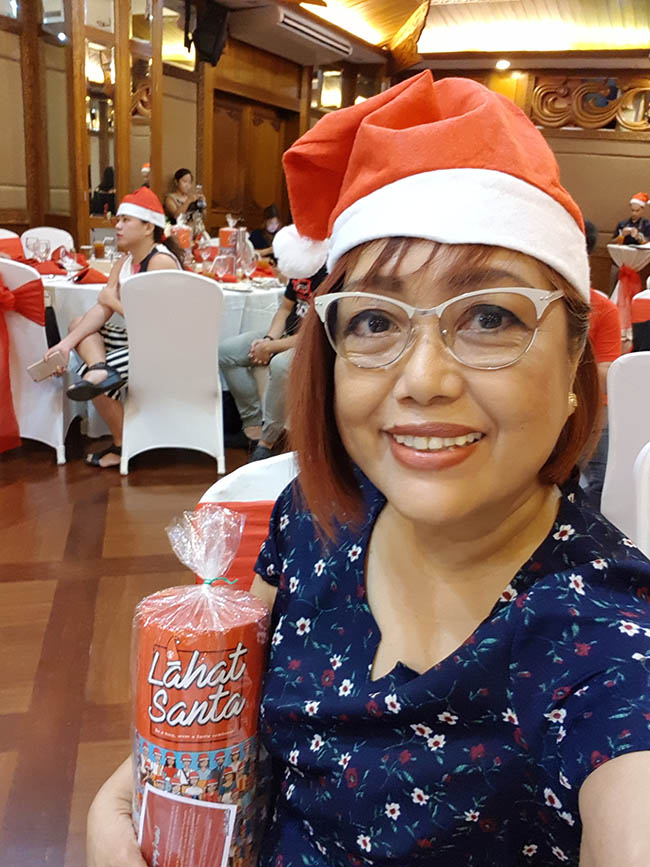 The verdict? Selfies are excellent. The zoom works well but only satisfactory for low-light conditions.
So if you want to buy yourself a gift or upgrading your current Note pho then just visit the Samsung Galaxy Studio in Bonifacio High Street which will be open until March 2018. You can try out the S Pen and discover the unique features of the Galaxy Note8. You can also check out the different experience zones.