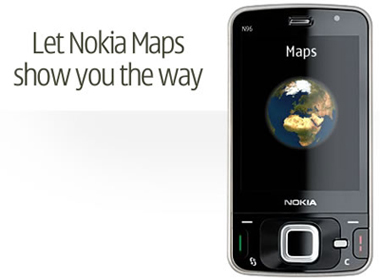 If you're one of the lucky people who'll be going out of the country for the holiday season, you don't need to worry about getting lost in a strange city. That is, if you have a Nokia phone on you.
Nokia users have a free one week trial of Nokia Maps' worldwide navigation system. Go to www.nokia.com/maps/trial and check if the country you'll be visiting has the map you need. Then type in your mobile number and permission to receive a free navigation license code and a reminder that will inform you when your seven-day free trial is up. You will need the Nokia Maps 2.0 application and GPS to use the free navigation license.
Visiting the website will also tell you if your Nokia device has GPS, if you have the updated version of Nokia maps, and how to download the Nokia Maps application for your compatible GPS device.
Find your way around the world using Nokia Maps! Try it out for free today.