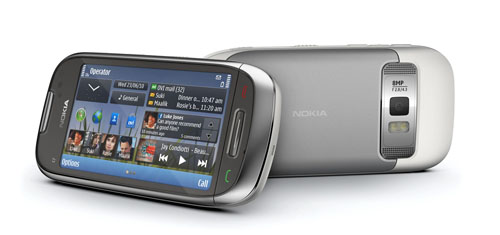 With the launch of the Nokia C7 smartphone, Nokia kicked off a global competition, the Nokia C7 Social Challenge to find the world's biggest users of social media. You think you can be one of them? Read on…
What is the Nokia C7 Social Challenge?
Facebook users can gather votes for themselves through Nokia's fan page. The top five people around the world with the most votes by January 3, 2011 will each be given 21 Nokia C7 smartphones for themselves and their friends, as well as the opportunity to host the party of a lifetime with assistance from Nokia and a designated party planner. Just join this Facebook page for the Nokia C7 Social Challenge.
The stunning Nokia C7 social media function allows you to receive live feeds from Facebook and Twitter directly to the device's homescreen.
The Nokia [email protected] Report
Nokia commissioned Oxford University Consulting to put together a report into the secrets of online popularity. The Nokia [email protected] Report, written by Dr. Bernie Hogan, investigates the secrets to the popularity of a new group of digital social media networkers, named '[email protected]' defined as people with 5,000 friends.
According to the research, a 19 year-old person with 970 or more online friends who has an interest in music and provides advice to others has the greatest chance of winning the Nokia C7 Social Challenge. The study also implies that potential winners in the making enjoy outdoor activities, do not like to follow crowds, and frequently visit online discussion forums.
The study shows that on average, an individual remains in contact with less than 50 online friends at any given time. A well-known fact is women appear to have closer relationships with their online friends than men. Women keep in contact with an average of 47 of their online friends while men interact with only 39 online friends on average.
Think you can be one of these '[email protected]' ?