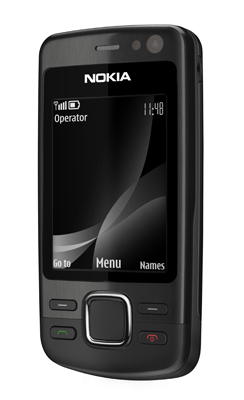 Nokia just released yet another timeless mobile phone for image capture and sharing. The Nokia 6600i Slide is the company's smallest 5-megapixel slider, which means you'll never miss a moment when you're out and about. With its dual LED flash, SD card slot for expandable memory, 3G connectivity, and bright 2.2″ display with 16 million colors, capturing and sharing pictures and video over the Internet has never been easier.
In addition to superior shooting capabilities, the Nokia 6600i Slide has the same compact and elegant design as its previous model, the best-selling Nokia 6600 Slide. The brushed steel covers and chrome center key is the picture of visual simplicity and understated elegance. With discreet tap commands, you can easily bring the display alive, hit the snooze button, and reject or silence incoming calls.
The Nokia 6600i Slide is selling for around P13,950 at all Nokia stores and authorized Nokia dealers nationwide. Choose from either black or silver. As a special treat, all Nokia 6600i slide unites come with a 1GB microSD card and the Nokia stereo headset WH-203 with FM radio.