There are so many ways you can express yourself with music, and so many ways to take your music along with you. But Nokia makes sure that everyone's musical preferences are accommodated with the release of two new Nokia XpressMusic devices – the Nokia 5730 and the Nokia 5630. Each new XpressMusic phone comes with superior audio quality as well as unique features that will make your mobile phone experience more interactive and enjoyable.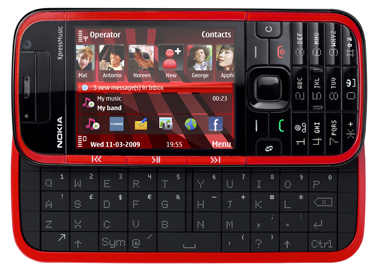 Nokia 5730 XpressMusic
The Nokia 5730 is the first XpressMusic phone with a slide-out QWERTY keyboard for quick messaging. The phone is designed not just to provide excellent music quality wherever you take your phone with you; it also complements your online lifestyle. The Homescreen of the device provides dynamic information and access to contacts, music, N-Gage, and other applications like Facebook, Ovi Contacts, Maps, Photos, and more. The Ovi Contacts enables you to check out which of your friends are online, and even shows what tracks they're listening to at the moment.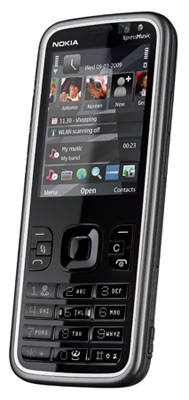 Nokia 5630 XpressMusic
With the Nokia 5630 XpressMusic phone, you can play your favorite song without having to press a button! It's the only XpressMusic device with the unique, voice-controlled "Say and Play" feature – all you have to do is say the name of your favorite song or artist, and it automatically plays. The phone comes with a 4GB memory that can keep up to 3,000 songs, with an option to upgrade to a 16GB microSD card that lets you store even more music, videos and photos. Other features include a 3.2 megapixel camera with flash, and easy media sharing through Ovi, Facebook, or Flickr.
Both phones come with 500 free tracks from Universal Music and free Airborne Access WiFi for 60 days. The Nokia 5730 XpressMusic has a suggested retail price of PhP18,750 and comes in black/red or black/monochrome color combination. The Nokia 5630 XpressMusic retails for PhP13,020 and comes in black with red accent or grey with blue accent.