We belong to an age where we need social networking sites to stay connected. To make it easier for you to keep in touch with friends and family online, Nokia just released three new handsets catered to your social networking needs.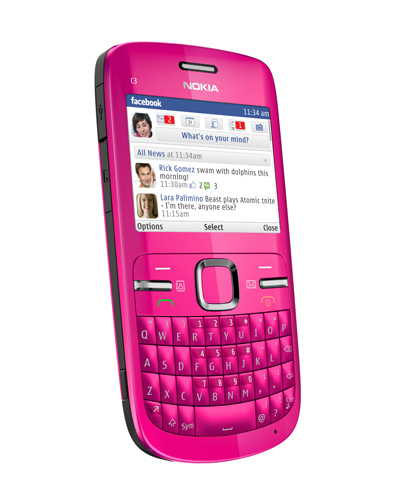 The Nokia C3 comes in a vibrant pink color and is the first device to bring a full QWERTY keyboard to its popular series 40 phone platform. It's also designed for people who can't tear themselves away from their favorite social networking sites, as you can access Facebook or Twitter from your homescreen. The Nokia C3 also comes with Ovi Chat and Ovi Mail, which means you can set up your Ovi account straight from your device. Other features to look forward to are the WiFi connectivity, rich color 2.4 inch screen, 2MP camera, and support for up to 8GB of memory. It's expected to reach the Philippines during the second quarter of 2010, and its estimated retail price is EUR 90. Also available in black and beige.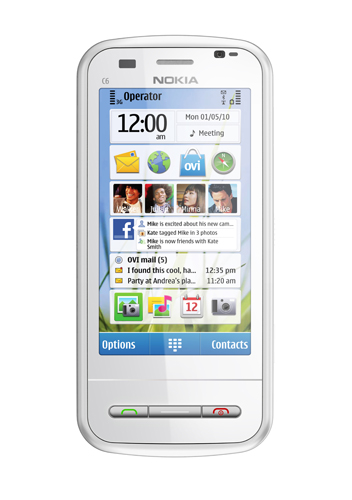 If you prefer Symbian-based smartphones, go for the Nokia C6. It has a 3.2 inch touchscreen for a great viewing experience, and has a full slide-out keyboard for faster communication. Like the C3, it also provides you with instant access to Facebook from your homescreen. The device also features a 5MP camera with flash and autofocus, as well as Ovi Maps with free walk and drive navigation. Expect it to hit store shelves on the second quarter of 2010 for around EUR 220.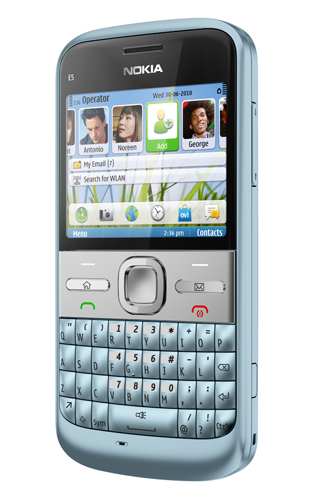 Finally, there's the Nokia E5 for professionals with busy schedules. The latest addition to the E-series phones, the Nokia E5 is a Symbian-based device with high-quality business features and the social network capabilities everybody loves and needs. With thousands of apps available in the Ovi Store, you can easily manage your tasks and events. And with easy access to your work e-mail through Mail for Exchange, you can attend to business wherever you go. Available in the third quarter of 2010 for EUR 180.