By Maui Hermitanio, as originally posted at Smart apps to use this Holy Week Philippine Online Chronicles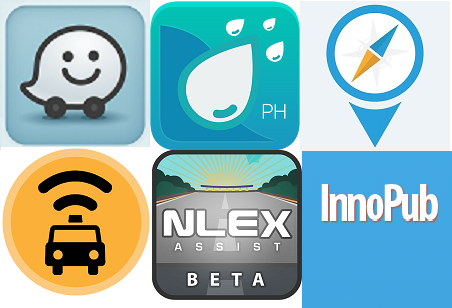 With the Holy Week fast approaching, many Filipinos are expected to leave the metropolis – some will go on a pilgrimage to fulfill religious obligations, while others will relax and unwind, and simply enjoy the long weekend ahead.
Whatever the reasons, taking a trip to the province during this time of year can often be stressful, especially if the journey is not carefully planned. And with several ongoing road repairs in major thoroughfares scheduled for the holy days, heavy traffic is not just a possibility but already a given.
So before you step out of your door, better to equip yourself with mobile apps that will help you navigate your way to your intended destination – minus the accompanying headache.
PinoyTravel (Local Bus Booking App)
Heading out into the provinces in the North or South Luzon areas? PinoyTravel, the country's first online and mobile bus booking system, will quickly get you there. Just download the PinoyTravel app on your Android phone, key in your destination, and you can easily book a bus seat within a few minutes, the same way you would for an airline ticket.
PinoyTravel currently offers bus tickets to Baguio, Tuguegarao, Pangasinan, Baler, Bicol, and Palawan with more routes being added every month.
Waze (Traffic and GPS Navigation App)
Getting lost is a thing of the past ever since the creation of Waze, the fun crowdsourced traffic and navigation app. Utilizing the "wisdom" of the crowd (e.g. other Waze users, which number more than 300,000 in the Philippines, by the way), you'd be zipping along busy highways and avoiding clogged streets as reported by other "Wazers."
Just key in your destination, choose the route with less resistance (traffic), and Waze will be guiding you along every step of the journey.
RaincheckPH (Weather Forecast App)
Aside from traffic, the elements are usually one of motorists' concerns when traveling. Thankfully, you could be informed if it's going to rain in your current area or in the area of your destination this Holy Week with the help of the RaincheckPH app.
With data culled from the Department of Science and Technology's Project NOAH, RaincheckPH delivers up-to-the-minute reports on the probability of rain, so you'd know whether to bring an umbrella or plan for a different route before stepping on the gas of your car.
Easy Taxi (Taxi Booking App)
Spare yourself from the mad scramble for cabs and other holiday commuting woes by downloading the mobile taxi-booking service, Easy Taxi. Available on Android and iOS smartphones, the Easy Taxi mobile app offers you convenient way to virtually hail a taxi to take you to your destination.
To get started, simply open the Easy Taxi app on your phone and choose your desired pick-up point. You will then be prompted to provide important details such as landmarks, your desired destination, the amount of tip to give your driver and the type of cab you want. After clicking the "Request Taxi" button, users will immediately receive the driver's details including the name, photo, car model, phone number, and plate number – for added assurance and security.
NLEX Assist (NLEX Road and Deal Status App)
If you're headed somewhere North, chances are you'll be passing through the North Luzon Expressway (NLEX), one of the busiest thoroughfares this time of year. So you'd be guided throughout your trip, download the NLEX Assist app from the Google Play Store and receive updates on vehicular accidents, traffic situation in all the exit points, and occasional deals on stores along NLEX.
Digital Tourism apps (for a savvy exploration of historical sites)
If you're heading out of the city to travel and explore some of the country's most-visited domestic sites, make sure you have a travel guide as your companion. Thick travel booklets are no longer the norm, especially since there are many local travel apps now available for download, most of them for free.
Examples are the digital tourism apps developed by Cebu-based InnoPub Media in cooperation with Smart, with virtual guides for tourist draws such as Baguio, Iloilo, and Cebu currently available. With QR codes strategically located in some of these cities' famous landmarks, you'll be well on your way to exploring and learning about these destinations the 21st-century way.
For info on how to access these popular and useful apps, check here.