Whether you think of Valentine's Day as a romantic occasion to proclaim your love for that special someone or a vast commercial conspiracy between the country's greeting card manufacturers and confectioners, the fact remains there's just a few ticks on the clock before February 14. So if you were hoping to load up on romantically-themed apps to express your love in digital style, its time to start downloading!
Nokia's Ovi Store is a treasure trove of nifty and fun apps, games, software, and wallpapers that you can download for free to your mobile phone. Here are some free applications you can download for Nokia S60 (Nokia E72, Nokia 6760 slide, Nokia 6730 classic, etc.) and Nokia S60 5th edition (Nokia 5230, Nokia 5530 XpressMusic, Nokia N97, Nokia N97 mini, Nokia 5800 XpressMusic) devices.
Hottie Detector
Hottie detector is a fun app that provides the perfect ice breaker this Valentine 's day. Once you've spotted someone hot, you can show them they appeared in your hottie radar and then who knows, you may have met your perfect match!
Red Rose
Pamper your mobile and show it how much you love it when you download this FREE red rose wallpaper today! HURRY though, it's FREE for a limited period!
LuckyU
Should you buy flowers or chocolates? Dinner at a restaurant or home cooked? When planning for that big day o' love, you'll need to make a lot of decisions that will probably either make or break your budding romance. LuckyU is your fun way to take decisions and get answers. 3 in 1, coin toss, yes/no and love me/ love me not. You get the idea.
Pico Fireplace Lite
Stay warm in front of a warm and cozy fireplace. Connect the phone to your flat screen TV and you have a big fireplace. This free lite version has logs for 2-5 minutes of fire. To avoid interuptions get the the full version. Note: Should be installed on C:Phone Memory.
Candle Touch
Nothing is more romantic than to have a candle lit dinner or strategically placed candles all over the room for a little flamin' frenzy. The thing with candles though is that one wrong move and the moment isn't the only one that'll die. With Candle Touch on your phone, you're assured of a safe yet equally romantic shindig! All it takes is just a press of a button to brighten up the night.
Ovi Maps
Not all dates this Valentine's Day should be heavy on the pocket. You'll find that even the simplest of activities can make your heart still go a-flutter. You can go take a walk in the park or a steady Sunday drive around the city – go to places you and your loved one have never been to before! With Ovi Maps, exploring the lovely corners of the city will be a great adventure. Get FREE Drive and Walk navigation with voice guidance and free local weather, events nearby, and travel guides from Lonely Planet. Operator data charges may apply. For more information check nokia.com/maps
Joyeye Lite
They say a picture speaks a thousand words, what more if you spruce it up with fun Lomo effects this V-Day! With Joyeye Lite 1.0.2, you don't need to lug a Lomo cam around with you. Simply download it from the Ovi Store and snap away! Joyeye Lite 1.0.2 makes your photo camera a LOMO camera to capture LOMO photos, applies LOMO effects on the photos in your photo album, share LOMO photos to the most of popular social networks , and write in your micro-blog, and sync it to Twitter.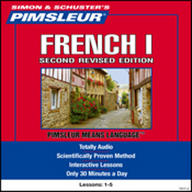 French I – 1st lesson FREE
French is the most romantic language – learn how to speak it just 5 lessons under 30 minutes each! Pimsleur Language Courses are audio courses and therefore great to learn a language quickly while driving, exercising, etc. The Pimsleur courses took 40 years to develop and are now used by the FBI, CIA, and business professionals everywhere. They're so effective, you have nothing to lose! Sign up now and get the first French lesson for free!