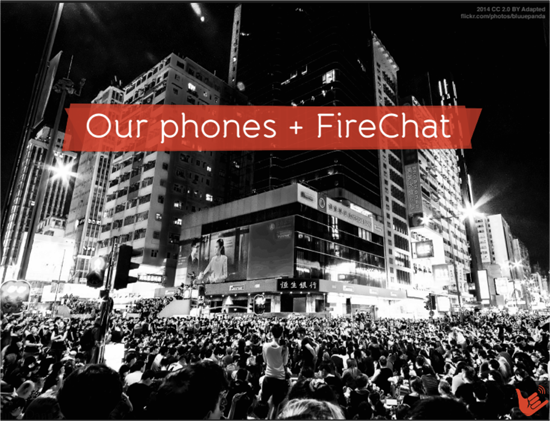 I first heard of FireChat when it was used during the 2014 Hongkong Umbrella revolution when internet connection became spotty. Protestors used firechat to connect with each other without using the internet. It only required a bluetooth connection . The app works by creating its own network outside the internet, relying simply on the Bluetooth or Wi-Fi link that exist between one phone and another. What makes FireChat so different is that it works even when no Internet connection or cellular coverage is available. You can read more about the pros and cons of Firechat in this CNN article, FireChat in Hong Kong: How an app tapped its way into the protests.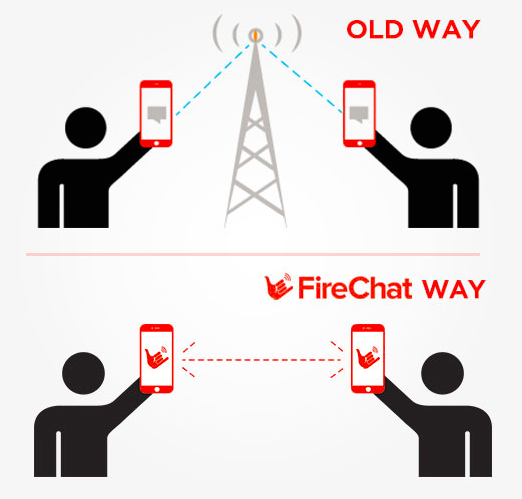 I am sure you are curious to know more about FireChat. The app allows people to exchange messages and pictures, like most chat and social networking apps. You can join different chat groups called firechats, or create your own firechats about the topics, people or communities that interest you. Unlike mobile and internet networks which can break down with more users, the more people in a mesh network like FireChat, the better it works. I wish we had used Firechat during the 2013 Million People March. Telcos broke down as more and more people joined our protest. I can really see the usefulness of this app during large gatherings.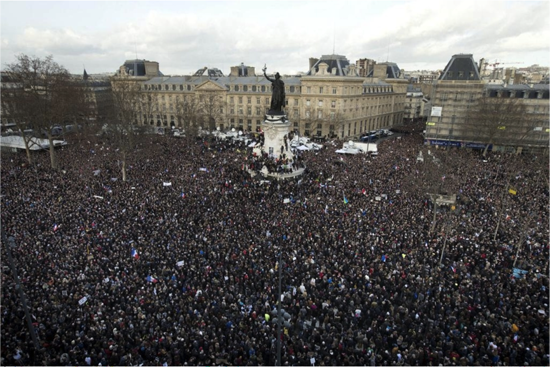 It was even used in Paris. On the day of the biggest demonstration since 1944, one million people marched in the streets of Paris. Telecom networks saturated quickly. Parisians used FireChat to find each other in the crowd, exchange information about access to public transport, share pictures and capture emotions at street level. More than 100,000 conversations took place on FireChat in one day.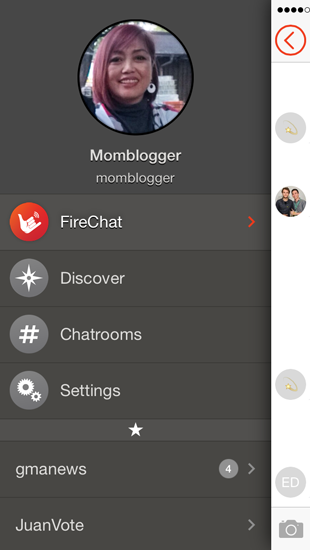 I joined as soon as I found out about FireChat and you can find me thre as "momblogger". You can see me use it in "Blogwatch" and "Juanvote" chat rooms. Join me there.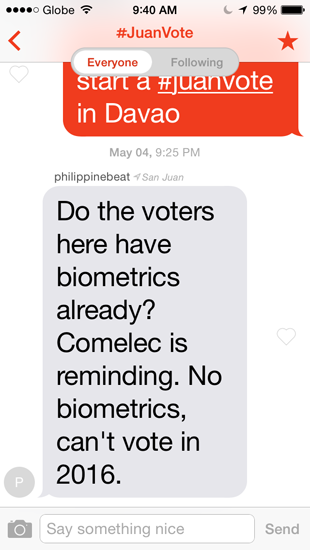 Just read through their FAQ to know more about how to use Firechat. We need more of you to use it. The more people use it, the better it gets.

FireChat is free and works on iOS and Android.
To download: getfirechat.com
Follow this link from your mobile browser firech.at/Juanvote to join our live chat on voters' education the 2016 election
Some images via Firechat, Open Garden. Some rights reserved