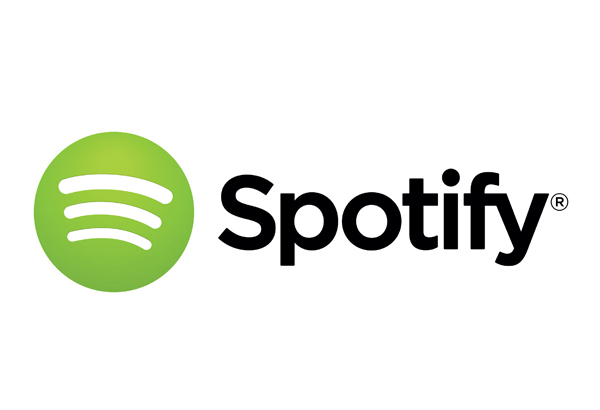 Whee! Digital music service Spotify is finally in the Philippines through an exclusive partnership with Globe Telecom. Oh well, I didn't know that until I searched for more information online. I just saw the buzz in social media and visited the Spotify site to create an account with my usual username, momblogger.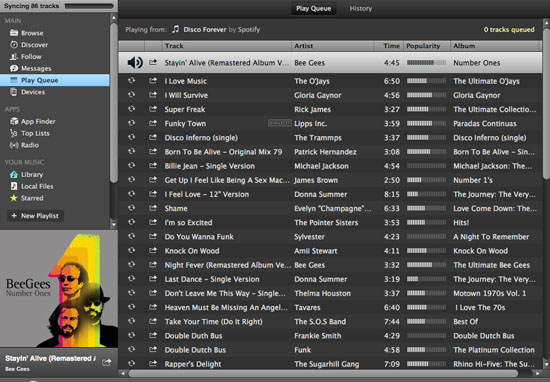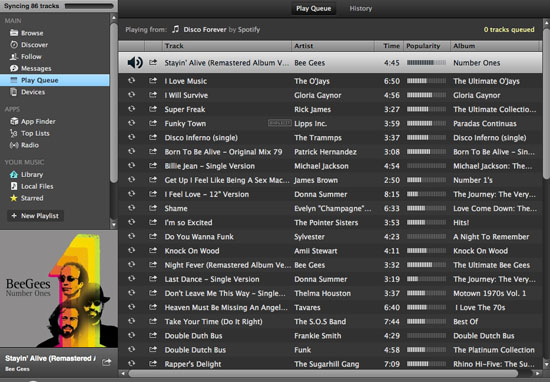 This is the Spotify dashboard in my macboook
Spotify users in the Philippines "are given access to over 30 million songs, including hits from local artists. Spotify offers an audio quality of up to 320 kilobytes per second and allows users to check out music from friends and celebrities."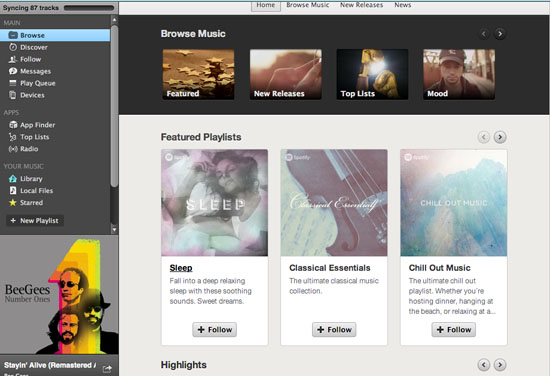 Fixing my playlist at the Spotify dashboard in my macboook
I upgraded to the Spotify Premium for P129 per month, so I could download and listen to music offline. There is a free trial period of one month which I took advantage of. I still have to figure out how to sync it properly so I can listen to the songs offline.
My favorite playlist has got to be the "Disco" songs because it reminds me of my teenage days. I also use this as workout music. Aside from "my favorite disco music", I curated a playlist of "Baroque – largo beat", "Healing sleep music", "My workout music" and bookmarked "Yoga workout music" . You should listen to my Baroque playlist.
The baroque music composers are from the likes of J.S. Bach A. Corelli, G.F. Handel, G. Telemann and A. Vivaldi in the 1600 – 1760. The classical music is from the time period 1730 – 1820 and right after the Baroque period. I chose the adagio or largo beat of around 40 to 60 beats per minute since it causes your brain to produce more alpha [calmness] waves. I wrote more about baroque music in my other blog.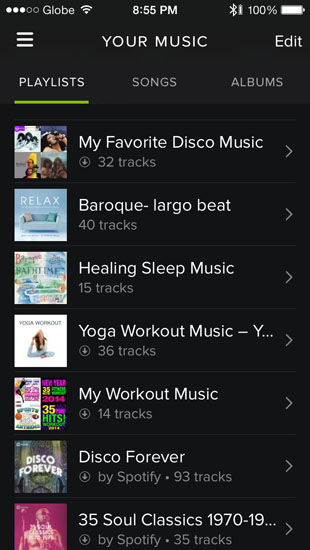 I still have to fully review the Spotify. There have been reasons to quit spotify since it can delete playlists you created.
Unfortunately, though you may think you're getting a free deal as you spend hours building playlists from scratch and Starring songs in your Spotify collection (to save them for later), all you're really building is a prison. Once you're in Spotify, you're trapped. And as I've learned in the last year, disobeying the warden can have dire consequences.
Anyway, Globe users can get a premium account with the new GoSURF mobile plan. Postpaid subscribers can choose from GoSURF 299 with 700 megabytes of data for 30 days including Spotify Premium, up to GoSURF 999 with 5GB of data plus Spotify Premium.
Starting April 13, Globe Telecom prepaid subscribers can register to GoSURF10, which provide 10MB of data and Spotify for 24 hours.