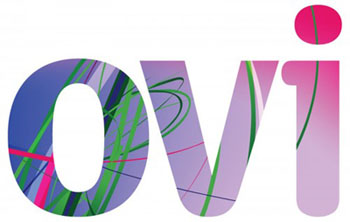 Once upon a time, people couldn't get enough of wallpapers and ring tones. Today, mobile phone apps are the latest craze. Since the mobile device experience can now be customized according to the user's needs, applications for mobile phones have been flying off digital shelves faster than they can be created. If you've always wanted to create an app to share with the rest of the world, now's your chance! All you have to do is create an app using the new Ovi App Wizardand you could win a new Nokia device and up to US$5,000. Some examples of how the Ovi App Wizard is being used include traveler alerts, apps for comparing gasoline prices, and apps that bring together communities of interest.
Once your new app is published on Ovi Store, submit it to Calling All Innovators and be eligible to win one of 10 special prizes for the Most Popular RSS Apps created using the Ovi app wizard. The Top 10 submissions for Most Popular RSS Apps will win a Nokia E72 and the Nokia N97 mini. The No. 1 submission will also win a cash prize of US$5,000 , and Spotlight placement in Ovi Store.
To be considered for this prize, select one of the four contest categories (Eco/Being Green; Entertainment; Productivity; and Life Improvement). All submissions for the Most Popular RSS Apps must be in by 10 June 2010. After that, who will win is up to you!
The Top 10 submissions will be determined based on the following criteria:
1) Innovative use of Ovi app wizard tool.
2) The marketing plans and tactics that you submit to us, demonstrating how you plan to promote your application in Ovi Store. We want to see your creativity – think of all of the online resources available to you (your website or blog, Facebook, Twitter, etc.).
3) Total downloads of your app from Ovi Store by 15 July 2010.
After the Top 10 are announced, the creators of the Top 10 will compete to see which app will be ranked No. 1. The Top 10 will have until 30 August 2010 to promote additional downloads for their app. At the end of August, downloads will be tallied again, and the app with the most out of the Top 10 will be crowned the Most Popular RSS App.
The winner will be announced in September, at the Awards Ceremony for Calling All Innovators during the Nokia Developer Summit.
Good luck!