A few days ago, I attended a short lecture in a restaurant but I was so distracted by the noise from the other side of the room. The customers' chatter was even louder than the amplified sound of the speaker. We know that sound is formed by waves , reflected from solid surfaces having limited absorption capacity. In rooms made with concrete, marble or glass, these types of materials create annoying echoes making it difficult to listen and converse in comfort. Sound then becomes noise and is affecting not only the offices environ but also schools, healthcare facilities, government buildings and indoor public areas like libraries, concert halls and museums.
How to resolve these sound issues? Working in a noise-polluted environment is stressful and reduces productivity and enjoyment. That is how I felt when I was listening to the lecture on mindful healthy eating. Noise stress!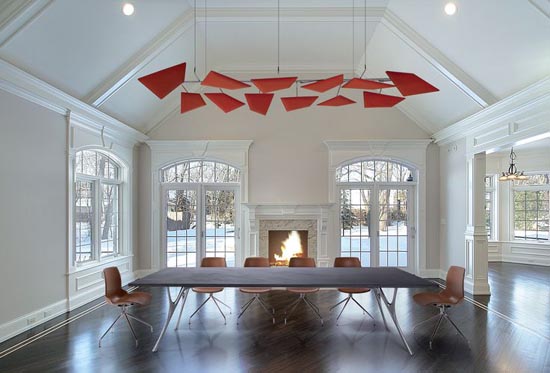 The solution is installing acoustic panels like SNOWSOUND acoustic panels by Caimi Brevetti and now distributed by Ergo Home.  The SNOWSOUND acoustic panels are an exclusive patented sound-absorbing technology, designed to selectively absorb noise of any room at various frequencies. creating a more relaxing, enjoyable and convenient environment.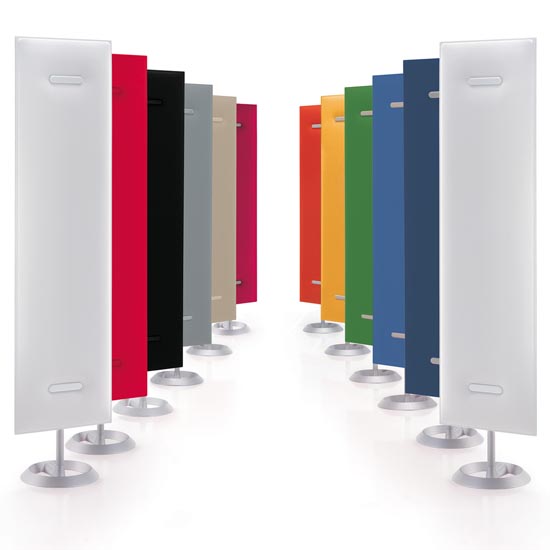 Each density allows absorbing the sound in a different and balanced way, thus increasing its definition.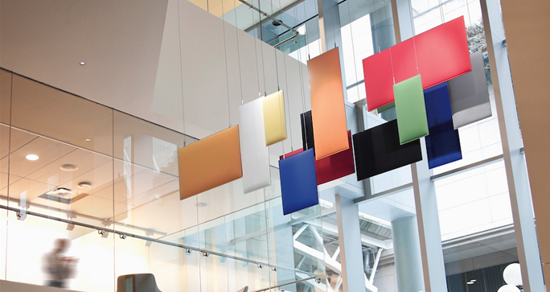 At the media launch on Wednesday, there was a room to test the effectiveness of the acoustic panels. Inside a 10 square meter room, our voices sounded so irritating like we were inside a tin can. Then three panels were added, and our voices sounded more soothing. The surface of the SNOWSOUND acoustic panels are covered with fire retardant polyester bonded to the inner wadding, forming a single body without breaks. These panels are 1.4 inches thin, less than 6 pounds in weight, fire-tested practical, easy to clean and inexpensive.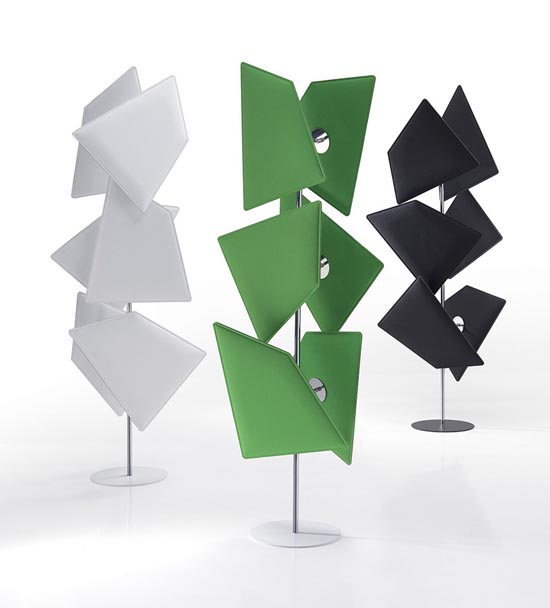 What I love about the SNOWSOUND acoustic panels is its aesthetic appeal. They are like pieces of art , in unconventional shapes and color, signed by well-know designers: Mitseco by Michele De Lucchi, Corista by Lorenzo Palmeri and Flap by Alberto and Francesco Meda. CORISTA panels (62 inches x 17 inches) are free standing, with an optional base: MITESCO panels (62 inches x 17 inches) are free standing, hanging or wall mounted: FLAP panels (23 inches x 19 inches) are smaller or ceiling mounted, an tilt and rotate 360 degrees.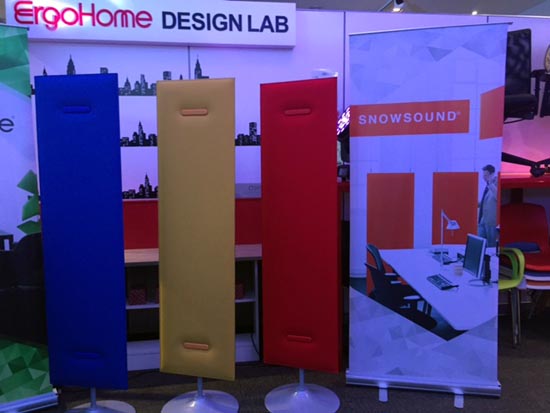 For the demo of these acoustic panels,  visit ErgoHom, Level 3 SM Aura Premier. Check out their facebook at facebook.com/ErgoContracts and facebook.com/ErgoHomePhilippines