Sony is pretty much the only manufacturer that hasn't released a tablet of their own – well that is, until today. The Japanese company just announced two new gadgets to be unveiled this year – the Sony S1 PlayStation Tablet and the Sony S2 Android Clamshell.
/center>

The S1 is a 9.4-inch Android device that's said to have a user experience that improves upon the iPad, thanks to Sony's UI elements and custom-built transitions. Basically, the S1 is a full-blown gaming and media tablet. It's centered around Qriocity, which the Sony music, eBooks, games, and video service that was just launched in Europe. The device will come preloaded with Sony PlayStation 1 games, a Bravia Media Remote, and of course, PlayStation integration. Other features include a 1,280 x 800 pixel resolution screen, a front and rear camera, a USB-A port that can host USB media devices and thumb drives, and WiFi and 3G connectivity. The only button on the device is the volume on and off at the side, and Sony may decide to include a dedicated Qriocity button as well.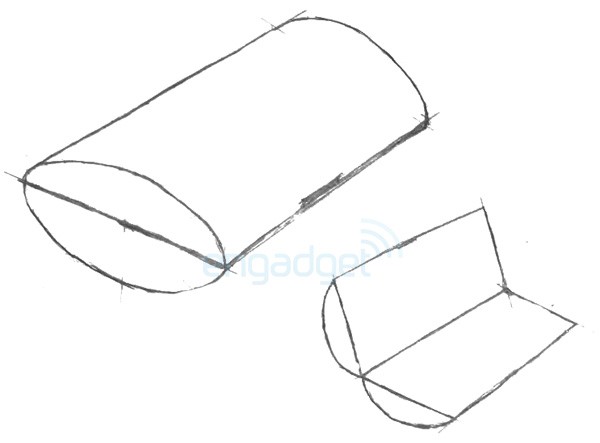 The Sony S2 Android Clamshell is also a tablet, but with a rather unconventional shape. Instead of being a flat slate, this is a cylindrical device that sports two 5.5-inch displays that opens up as shown in the illustration above. In terms of specs, it will be very similar to the S1 in terms of performance and features, and will also be centered around Qriocity media. Unlike the S1, however, the S2 is not PlayStation Certified.
The S1's WiFi-only version is rumored to cost $599 and will probably arrive in September, while the S2 will cost $699 and may be available in Europe, Japan, and the US before the holidays. Of course, release dates could change, and there's always the chance that the devices will be scrapped altogether.