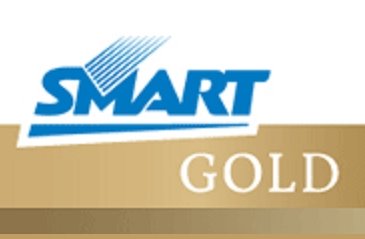 What would you do if P500,000 pesos suddenly landed on your lap? If you join Smart's BigTym Buddy Promo, you may actually need a ready answer for that question because Smart will be giving away daily cash prizes of P500,000, monthly raffles of P1,000,000, and a grand prize of P5,000,000! This is the biggest promo ever outside the lottery and you just might be the lucky winner. To join, just text BIG to 2332 (Php 15/text to join and get 15 raffle entries, 15 free texts** to Smart/Talk N' Text valid for 1 day and 15 points to redeem content). The promo will start today, September 11, 2009 and run until December 9, 2009. That's a lot opportunities for you to win P500,00! For more information, visit www.smart.com.ph/bigtym or send BIGINFO to 2332 (P2.50/info), or check out the jump for the complete contest mechanics.
PROMO MECHANICS
Joining is easy:
1. For you to qualify, you must:
* Be a SMART Buddy or SMART Gold subscriber.
* Be registered to SMART's Bigtym Buddy Promo.
* Have successfully garnered points and raffle entries.
2. Unregistered subscribers and all employees of SMART Communications, Inc., its agencies and their relatives up to the second degree of affinity or consanguinity are disqualified from joining the promo.
Registration is simple:
1. To register, you must send and send to 2332. (Example: DON UY / 21 Maya St., QC.)
2. The registration also serves as an opt-in command to the promo alerts pushed to the subscriber at specific times in a day. These free announcements may include but not limited to winner information, registration reminder, profiling questions, promo tips as well as special messages. Special messages inform subscribers of instances to increase the number of raffle entries that they may receive by answering certain questions.
3. Registration is a one-time process per SIM card and is free of charge. However, you may register the same name using several SIM cards / mobile numbers.
Earn points and raffle entries right away:
1. You must text BIG to 2332 within the promo hours (12:01 AM to 11:59 PM) and will receive a confirmation message. Each text costs P15.
2. This entitles you to 15 raffle entries and 15 free texts* for the daily, monthly and grand draws. You will also earn 15 points that you can later use to download content.
* * 15 free texts to SMART/ Talk N' Text, valid for 1 day and applicable to Smart Buddy subscribers only.
3. If you haven't registered, you will be prompted to register. However, entries earned prior to registration will not be considered valid. Points earned prior to registration can however be used to redeem content.
Winning in the raffle:
1. You can only win once in the daily draw, but still remain eligible to win in the monthly and grand draws.
2. Entries earned only by registered subs are eligible to win in the daily, monthly & grand draws.
3. Purchases made prior to registration shall earn entries but will not be considered valid. Once a subscriber registers, previously earned entries since the promo started shall be considered valid.