This year's early Christmas present was a very useful gadget that took watching movies to a whole new level. My mom noticed that I've taken a renewed interest in my DVD collection and that I've been torrenting movies like crazy; I'm also pretty much glued to my computer every time I'm at home. So she got me a glossy, black, 22-inch Samsung T220 LCD computer monitor. That's right, 22 inches! It's practically as big as an entire TV and I was unbelievably happy to get one.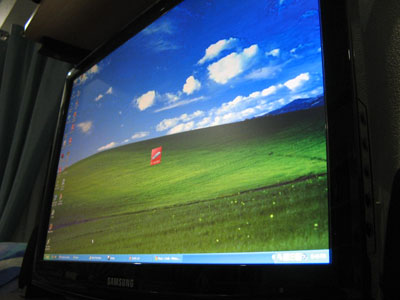 The Samsung 22-inch LCD monitor is a sleek-looking, flat panel display with a 1690×1050 native resolution and a wide viewing angle of 170 degrees – perfect for when more than one person views the screen at a time. With a contrast ratio of DC 20,000:1(1000:1), low power consumption, and support for high-definition multimedia interface and DVI digital video standard, the Samsung 22-inch LCD monitor has great value for your money; other LCD monitors with the same viewing size costs more.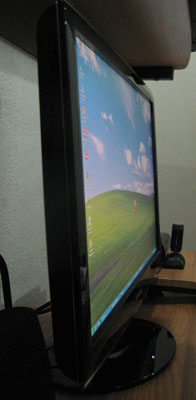 Tech specs aside, the form factor of the Samsung 22-inch LCD monitor is another reason why it's worth buying. The viewable screen size might be wide, but the LCD monitor itself is incredibly slim. Even if you put it on an ordinary desk, you'll still have enough surface room for books, papers, and other objects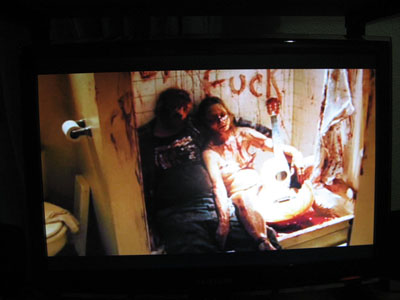 As for the movie-watching experience, the Samsung 22-inch LCD monitor does not disappoint. The sharpness of the image, its vivid colors, and the overall stunning picture quality surpassed all my expectations. Its 2 ms response time makes this monitor perfect for movie viewing or casual gaming – there's absolutely no blurring whatsoever. And it's gentle on the eyes too! The Samsung LCD monitor makes watching gory movies ten times more terrifying – especially with the lights turned off.
Grab a Samsung 22-inch LCD monitor for yourself at Rsun My Technology Store. I got mine for 13,800 pesos (volume discount). Samsung is giving a promo for the month of November till December. Samsung Promo says that
Customer may register their purchased Samsung SyncMaster T Series LCD Monitor online by logging on to this page to avail of the free Samsung Digital Photo Frame worth P4,990 (for T190/T220 purchases only); and / or Samsung Digital Photo Frame worth P5,990 (for 2333HD/T240HD/T260HD Multi Function Monitor purchases only)
A customer may register his/her purchased product only once. Deadline for online registration is on February 28, 2009.