CoachHub,a global digital coaching platform, unveiled AIMY™ – a personalized conversational AI career coach that engages in dynamic, personalized coaching conversations with users. Cool, right? AIMY™ uses the latest version of OpenAI's ChatGPT and is designed to push the boundaries for research in the coaching industry. The best part? AIMY™ is currently being rolled out in beta as a non-commercial pilot project, which means users can take advantage of it for free.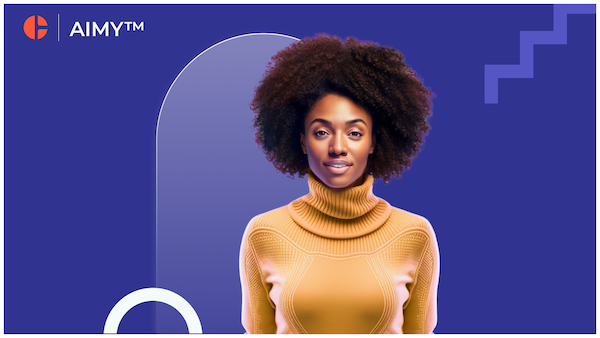 The generative AI-powered coach draws on the company's vast capabilities in coaching and insights from behavioral scientists. It's optimized to guide users on their journey to personal and professional growth. According to Pedro Cabrera, SVP of Data and Insights at CoachHub, "We've integrated many advanced technologies to create our truly intelligent virtual coach – state-of-the-art speech recognition, dynamic context builders, Large Language Modeling (LLM) AI and much more. These technologies work together seamlessly in real-time to deliver a powerful coaching experience that is both engaging and effective."
AIMY™ is a cutting-edge, exclusive research initiative by CoachHub that showcases state-of-the-art technology and hints at what will be possible in the future. The team includes highly passionate, forward-thinking behavioral scientists, coaching professionals, and AI engineers. Voice and text recognition on the AI coach AIMY™ are available in seven languages, including English, German, French, Spanish, and Japanese.
CoachHub's co-founder, Matti Niebelschuetz, said, "We're constantly innovating to elevate our client and coach experience through technology. We believe that AI can support professional development,, but we know that high-quality coaching is fundamentally human and requires years of training as well as a large degree of empathy and responsibility. That's why we're working closely with our coaches to find ways to enhance the coaching experience through AI."
CoachHub is committed to privacy and information security. The platform is fully compliant with GDPR and CCPA regulations and is certified for data protection, ISO9001, ISO14001, and ISO27001, as well as SOC 2 accredited, covering quality, environmental, information security, and privacy aspects. Users can be assured that their personal data is not stored by the company as CoachHub does not keep records of conversations between users and AIMY.
Find out more about AIMY™ and try a coaching session at www.coachhub.com/aimy.
About CoachHub
CoachHub™ is a global talent development platform that empowers organizations to establish a personalized, measurable, and scalable coaching program for their entire workforce, regardless of department or seniority level. This approach allows organizations to derive numerous benefits, including increased employee engagement, higher levels of productivity, improved job performance, and greater retention rates.
CoachHub's global pool of coaches consists of over 3,500 certified business coaches in 90 countries across six continents. Coaching sessions are available in over 60 languages, enabling the platform to serve more than 500 clients. Our programs are based on advanced research and development from our Coaching Lab and Science Council.
Leading tech investors, including Sofina, SoftBank Vision Fund 2, Molten Ventures, Speedinvest, HV Capital, Partech, and Silicon Valley Bank/SVB Capital, have backed CoachHub. In September 2021, CoachHub acquired MoovOne, a French digital coaching pioneer, to develop a global champion focused on democratizing coaching.
CoachHub is committed to creating a greener future and has been a certified carbon-neutral company since 2022.