I am a Visa cardholder so news about Visa's exclusive dining and travel privileges programme, Visa Epic Experiences, is interesting. The Visa Epic Experiences include over 30 new dining and travel deals in local destinations such as Batangas, Bicol, Baguio, Palawan, and Boracay. Now in its sixth year, both local and international Visa cardholders can enjoy bigger and more unforgettable experiences across the Philippines.
One of the key focus this year is to increase new dining and travel deals in areas outside of Metro Manila. Some of the newly added restaurants on the platform include Ani Restaurant, Dayun Lounge, and Uma Restaurant in Cebu, Forno Osteria and Indigo in Boracay, and Santis Delicatessen in Cavite.I got a preview of the lunch menu at Smith Butcher and Grill, one of Visa's Epic Experiences partners/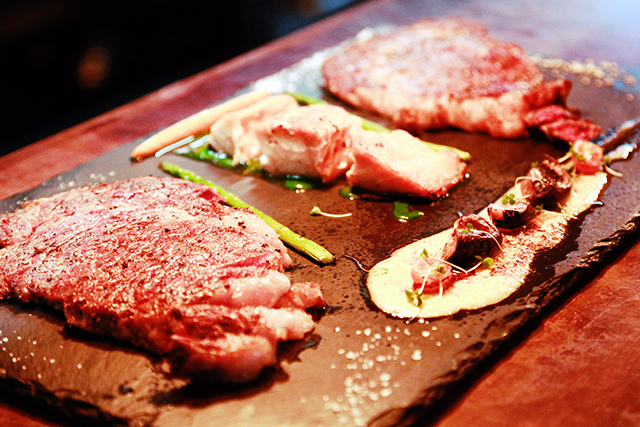 The country's most popular destinations are also open for getaways. The Farm at San Benito, The Manor & The Forest Lodge at Camp John Hay, El Nido Resorts Apulit Island, and the Radisson Blu Cebu Hotel are just some of the latest hotels and resorts opening their doors to join the Visa Epic Experiences platform.
"Continuing Visa Epic Experiences' and increasing our outreach to include more merchants is the right course of action for us," notes Visa Country Manager for the Philippines & Guam, Dan Wolbert. "Businesses that are on this platform benefit greatly and have seen an increase in revenues and customers. Travel partners have seen close to 50 per cent growth in transactions between 2017 and 2018 since they partnered with Visa," said Dan.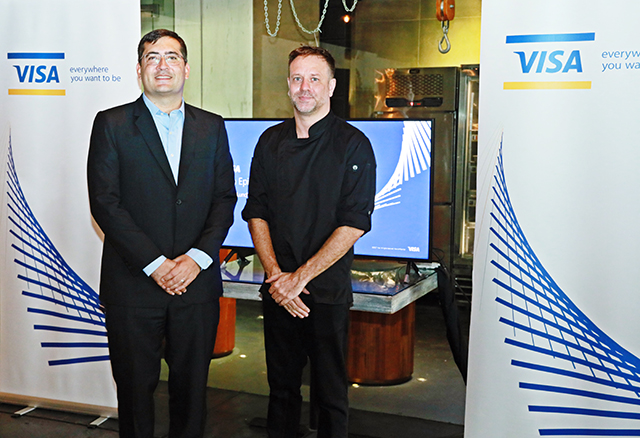 "Visa Epic Experiences has been a great way for our cardholders to enjoy life and experiences with their friends and family. We are looking forward to introducing more fantastic deals, so that local Filipinos and tourists can leverage these rewards and benefits being a Visa cardholder. Today, we see that dining and travel spend amongst Filipinos is increasing at close to 20 per cent year-on-year, and we are confident that this growth will continue," added Dan.
Visa cardholders can enjoy these exclusive offers by presenting their Visa cards at any of the partner establishments. The offers are also available on Visa Digital concierge, where affluent Filipinos and international Visa cardholders can make travel and dining reservations through the chat app available on the app. Terms and conditions apply.
Dining – Metro Manila
22 Prime
Bar One
Bueno Tapas & Wine Restaurant
Bondi & Bourke
Canton Road
Dr. Wine Manila
Early Bird Breakfast Club
Gorda Fil-Mex Urban Cuisine
Hide Yamamoto
Kamameshi Town Honten
La Cabrera
La M
è
re Poulard
Ministry of Crab
NIU by Vikings
Okada Manila
Smith Butcher and Grill Room
Tomatito
Xylo
Yes Please
Dining – Cebu, Tagaytay, Boracay
Ani Restaurant, Cebu
Aozora Japanese Restaurant, Tagaytay
Dayun Lounge, Cebu
Forno Osteria, Boracay
Indigo Restaurant, Boracay
La Gondola, Cebu
The Lobby Lounge, Cebu
Mizu Japanese Restaurant, Cebu
Saffron Café, Cebu
Tin Gow, Cebu
Uma Restaurant, Cebu
Uno Restaurant, Cebu
Restaurant Verbena, Tagaytay
Travel
Anya Tagaytay
Crimson Resort & Spa, Mactan, Cebu
Crimson Resort & Spa, Boracay Island
Discovery Suites
Country Suites, Tagaytay
El Nido Resorts, Palawan
The Farm at San Benito
The Forest Lodge at Camp John Hay
Fridays Boracay
Hotel Elizabeth Cebu
Hotel Kimberly Manila, Tagaytay
L'sirene Boutique Resort, Baler
Maayo Hotel, Cebu
The Manor at Camp John Hay
Misibis Bay, Cagraray Island
Mount Costa, Baguio City
Nurture Wellness Village Tagaytay
Radisson Blu, Cebu
T House Tagaytay
Two Seasons Hotel & Resorts
Villa Caemilla Beach Botique Hotel
Waterfront Cebu City Hotel & Casino
Reserve your next trip or meal at Visa's partner merchants with the touch of a button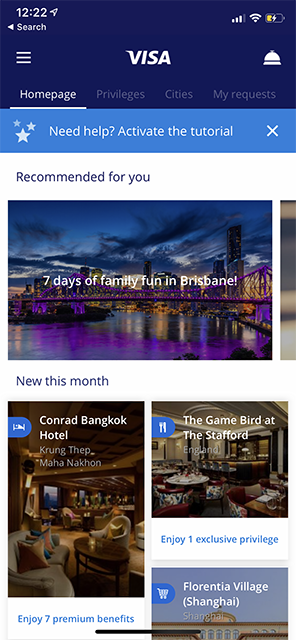 For quick and easy access to these privileges, and a host of other products and services from Visa merchants anytime and anywhere, you can download the Visa Concierge mobile app–now available on both the iOs App Store and Google Android Store. This new app offers a real-time channel for Visa cardholders to book flights, make restaurant reservations, purchase event tickets, or conduct inquiries with partner establishments with just a few taps on the screen.
The Visa Concierge mobile app is equipped with a live-chat function, which enables consumers to chat with a customer service representative directly to make personalized requests. Through this feature, you can get instant results and prompt responses to your requests.