Grab fulfills Southeast Asian consumers' wishlist for an everyday app that complements their daily essential needs beyond ride-hailing, from on-demand food delivery, logistics to cashless payments and financial services
Consumers will be able to commute, eat, deliver packages and pay for daily essentials through one Grab app in the near future
Grab expands GrabFood in the Philippines
Grab unveiled its smart city vision to empower a future of seamless mobility, on-demand food delivery, logistics, cashless payments and financial services for the people of Southeast Asia – all within one mobile app. Soon, from the moment they wake up, consumers can book different types of Grab rides to get to work, pay for their favourite lunch meal with GrabPay, deliver gifts to their loved ones through GrabExpress, order their dinner and eat at the comfort of their home with GrabFood.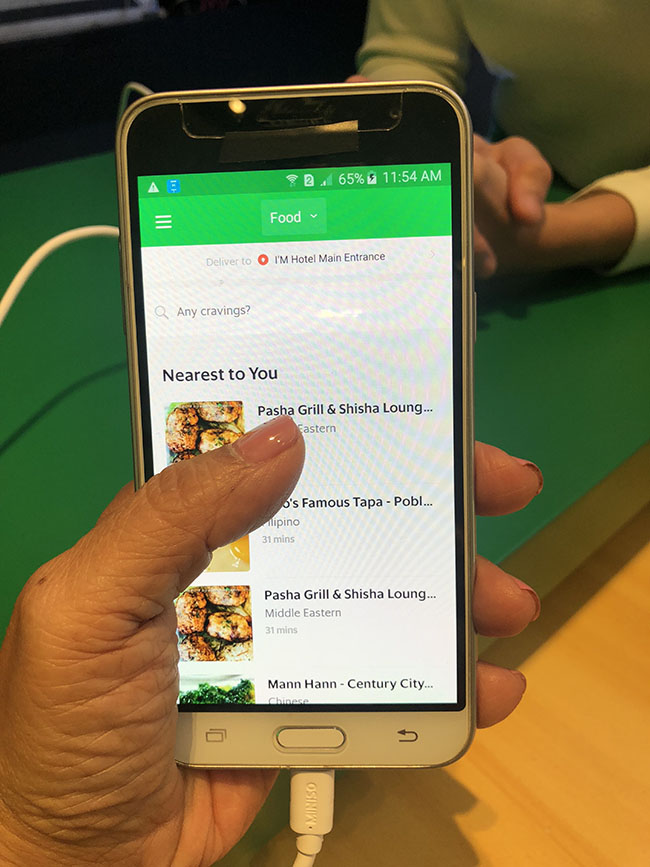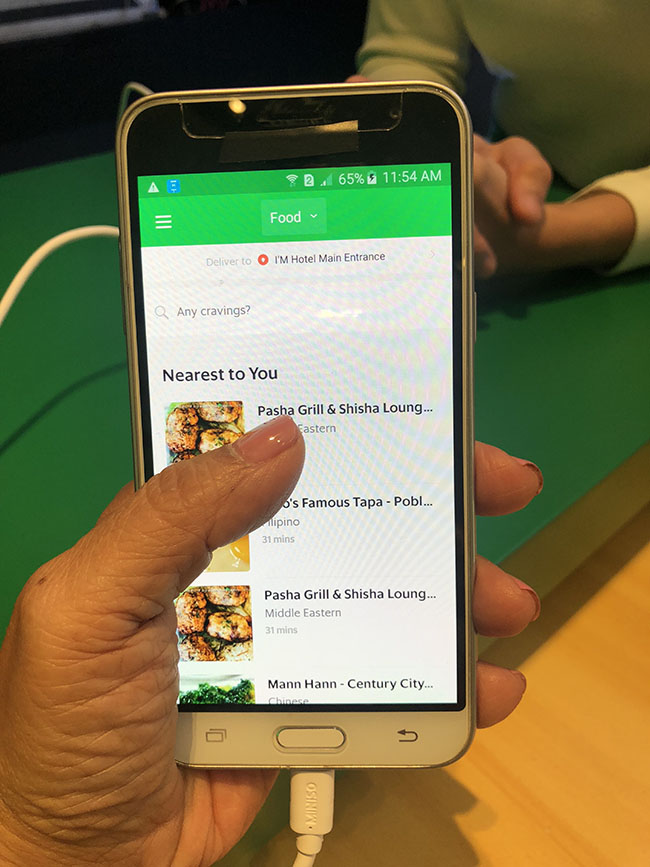 Consumers  will now be able to order food from restaurants near them through the newly launched GrabFood within the app. With no minimum order required, consumers can satisfy their cravings and order from the wide selection of cuisines available, enjoying the convenience of having their favourite food delivered fast, right to their doorsteps.
Grab's existing and new delivery partners will enjoy additional income and job opportunities from delivering food orders on top of delivering parcels. Food establishments and restaurants  now have their own online storefront to serve an increasingly online and mobile population by leveraging the fleet of delivery partners. They no longer need to rely solely on physical visits by customers to their shops or stalls as their primary source of revenue. They will also get to enjoy incremental business revenue by tapping on the large user base of Grab and gaining access to GrabFood's promotional schemes and marketing channels to grow their business.
Connecting food merchants to mobile-first consumers
Based on Grab's user research, majority of Filipinos are excited to try new things, and will choose a food delivery platform that offers the most dependable service, providing the widest range of food offerings with best value-for-money and fastest speed of delivery. GrabFood will meet these needs of consumers, while enabling better income and revenue opportunities for delivery and merchant partners through tech innovation and new product features.
When making a GrabFood order, the app will automatically detect consumers' location to make more personalised recommendations of nearby restaurants.
Consumers can track location of the delivery partner within the app real-time
Consumers can use GrabChat to communicate with delivery partners and relay their food requests For example: non-spicy, or leave a note for delivery partners upon checkout. In the near future, Grab will bring about a more seamless user experience connecting consumers, merchants and delivery partners, so as to enable all food orders to be processed more quickly and efficiently.
Consumers will pay by cash on delivery, and there is no minimum order value to fulfill so they can order all kinds of food from featured restaurant chains and establishments. We are also working on enabling GrabPay cashless option for more seamless payment directly to merchant partners, so that consumers can earn GrabRewards points for every order.
Soon, with a dedicated merchant partner app, merchants can update information on opening hours and availability of dishes within the app, for example, if they intend to close shop earlier on a particular day or if they have run out of a particular dish. Consumers will have visibility of latest updates from merchant partners before they make their order.
How to use GrabFood: