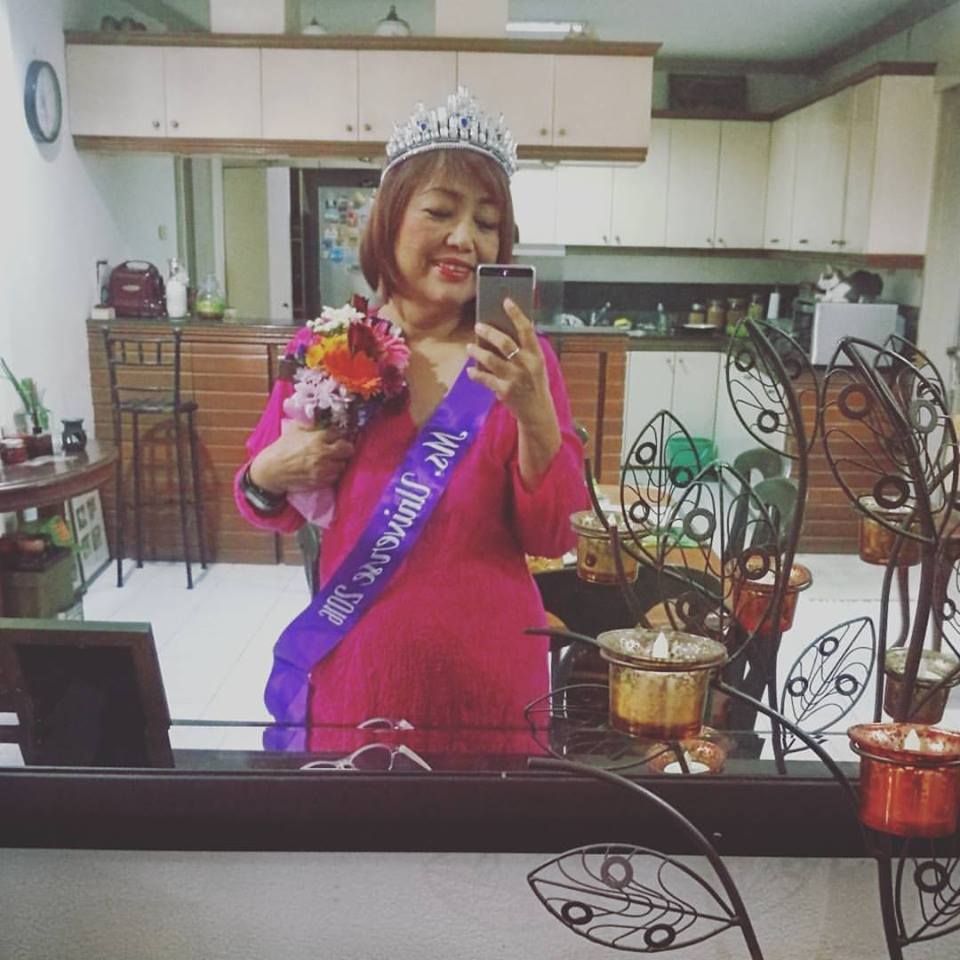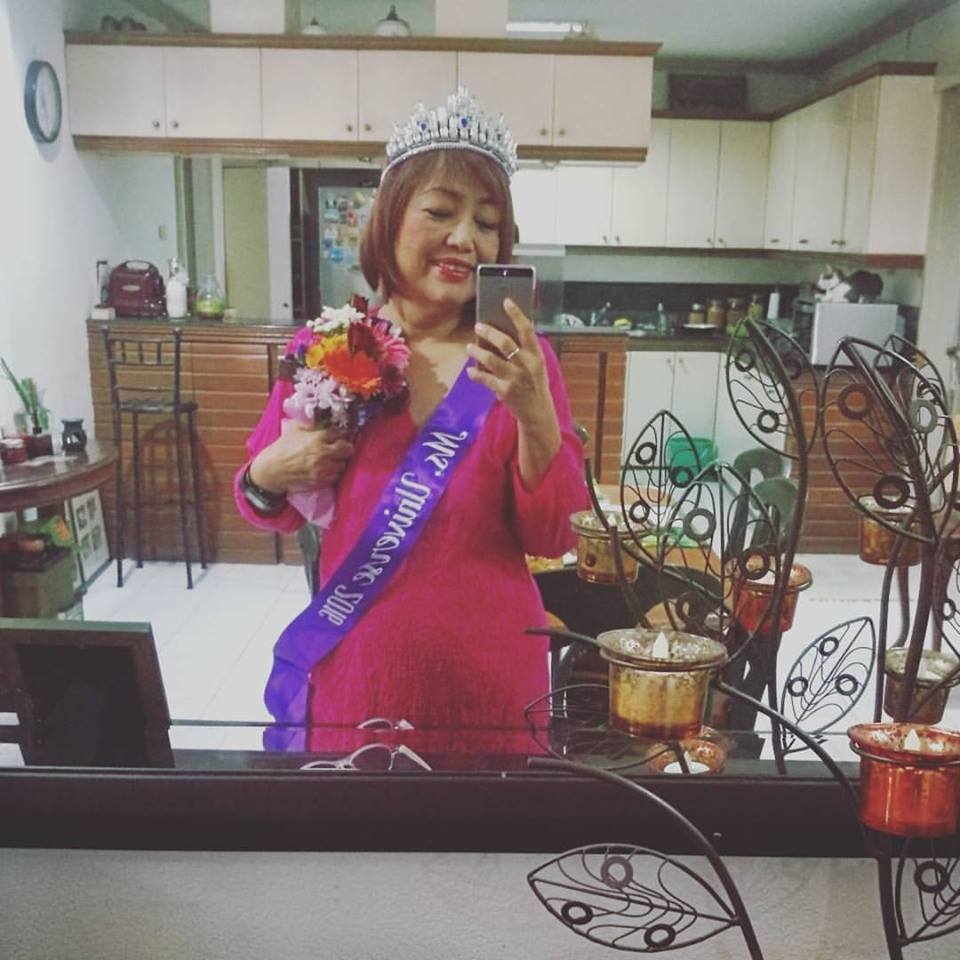 There is only one queen in the kitchen and that is me.    Thanks to Freenet for this awesome getup.  I can be my own Miss Universe in my kitchen. But wait, if you want to watch the Miss Universe pageant, there is freenet, the free Internet platform of Voyager Innovations. freenet  is bringing everyone the royal Ms. Universe experience through free access to some of the country's top pageant sites and even a chance to witness the Ms. Universe coronation night LIVE at the SM MOA Arena on January 30, 2017.
Starting today until February 12, freenet users will be able to keep up to speed with the latest Ms. Universe news and updates in the run-up to the coronation night with free access to top pageant sites such as Missosology, among many others. Smart, Sun, and TNT subscribers can access these exciting and engaging content via freenet without having to worry about data charges.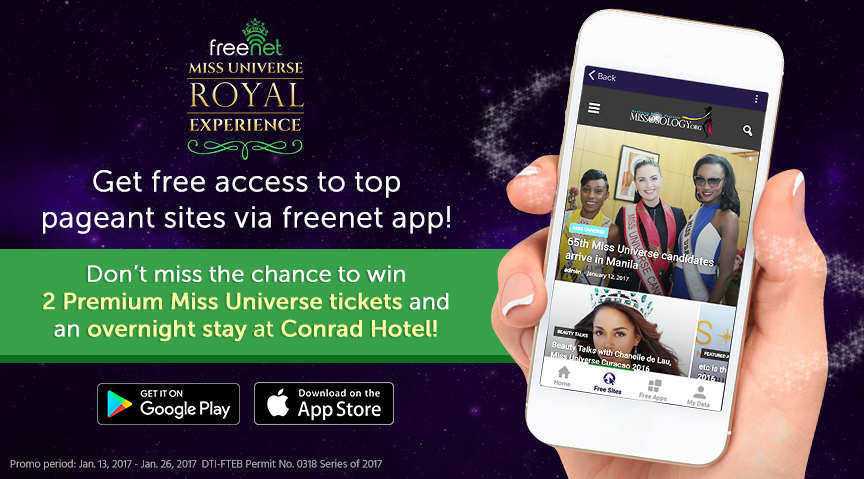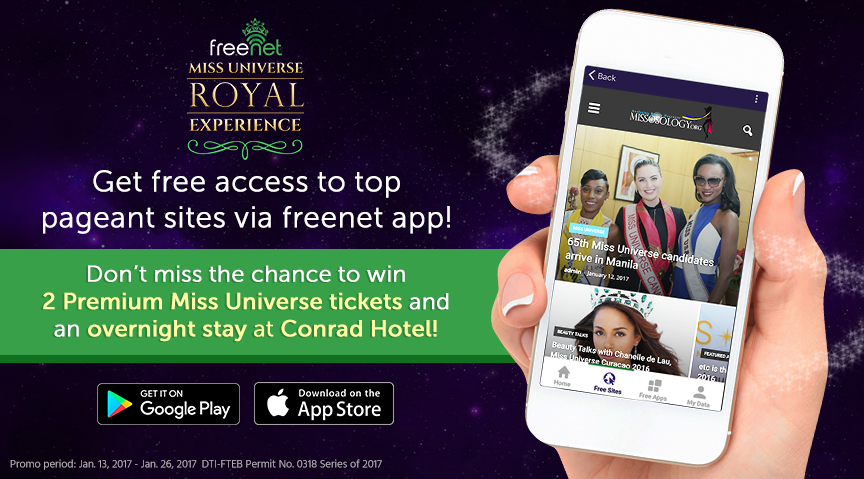 To complete the experience, freenet is also giving one devoted fan a treatment fit for a queen through the freenet Miss Universe Royal Experience promo. From today until January 26, fans who will download the freenet app and submit an entry form from within the app will stand a chance to win two (2) premium tickets to the coronation night, including an overnight stay at the nearby Conrad Hotel.
For those who won't be able to watch the final event live, they can still chime in and show their support for the Philippines' bet with free access to Facebook Lite, Twitter, and Instagram from within the freenet app.
For the local pageant community
Online and social media have been crucial parts of the beauty pageant experience over the recent years, with the Philippines proving time and again its moniker as the "social media capital of the world."
This early, fans are already gearing up with their social media campaigns in support of Maxine Medina, the Philippines' bet for the Ms. Universe this year, using the hashtag #4M4MU as she shoots for a back-to-back win for this year's annual international pageant.
And with just two weeks left before the coronation night, the online chatter and campaigns are sure to reach fever-pitch, especially as Ms. Universe candidates perform in various preliminary events all around the country.
"Filipino pageant fans are one of the best in the world, many have said. And we're glad to provide the community with a free and fun platform where they can show their support for our Ms. Universe candidate, in whatever form or manner they can think of," added Heidi Garayblas, Business Unit Head for freenet at Voyager.
To access all of these exciting perks for free and without data charges, simply download the freenet app on the Google Play Store and the Apple App Store, or visit www.freenet.ph. Access the royal Ms. Universe experience now with freenet, the free and fun way to connect!
Access freenet now on:
Web – www.freenet.ph
iOS – http://frnt.ph/ios
Android – http://frnt.ph/android