So much hype on Paper. My online friends were talking of Paper, the Facebook app a few days before Facebook turned 10 years old. I always want to try out new things online so I was eagerly looking forward to the day I could finally download it. I thought it is just for US residents but I found a way to download it from the app store for FREE! Take note though…that Paper will need an iOS 7-powered iPhone, iPad, or iPod touch.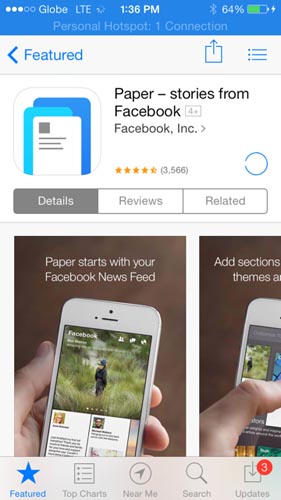 Thanks to this website, I found out that there is "an age-old method, iOS device users living outside of the United States can enjoy a refined, more elegant News Feed experience using this quick and simple method."
Here's the process: First, launch the App Store app and touch "View Apple ID." Then enter your credentials, and find the virtual button that lets you switch around your country – hit "Change country or region," and then switch to the United States.

Don't get unnerved when the App Store asks for a payment method – just touch "None," and you'll be able to download any free iOS application in the U.S. App Store. Being a free app, Paper is then available to download and install on your iOS device.
I finally downloaded Paper. It first brought me to an animated video about the evolution of Paper.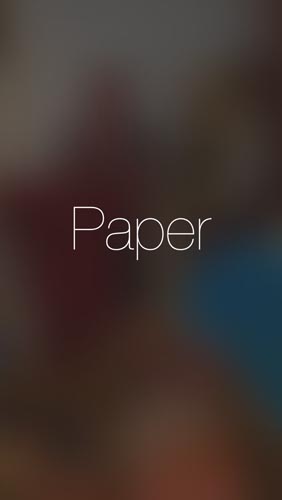 It then guides you on the setup. So idiot-proof. "Your paper is made up of different sections where you will find stories about various themes and interests".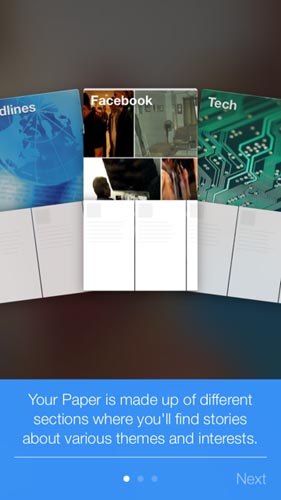 Just click next…
"Take a spin through the other sections and drag up the ones you want in Paper"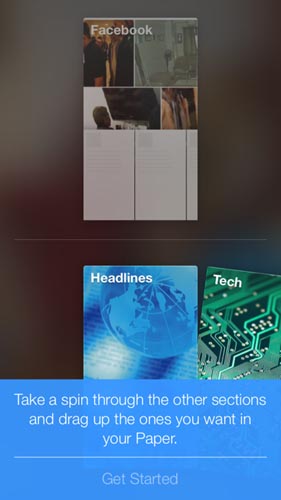 Easy so far. I dragged my favorite topics like politics, technology and home. When I was satisfied I clicked "done". Simple! I browsed through the sections and you will be delighted to "unfold beautifully designed article covers for news and stories from trusted sources."
It guides you on how to read by swiping up a story. One uses "simple, natural movements to thumb through Paper uninterrupted."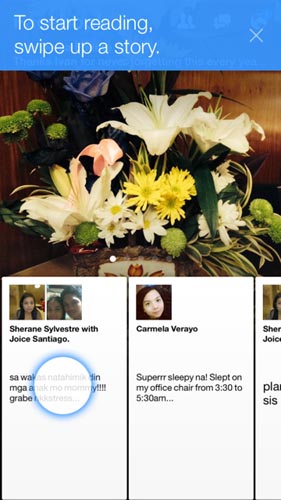 To share your own story swipe down the cover.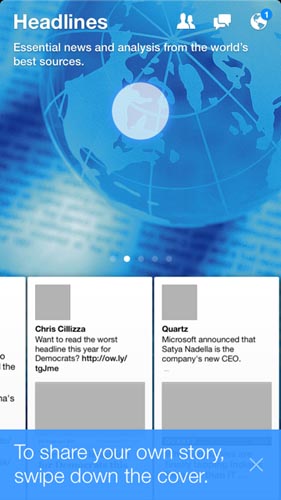 You will see a menu of things to do: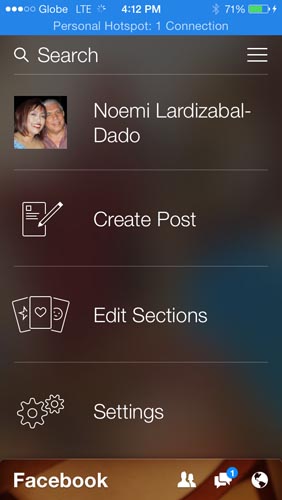 And of course, my first posting is "I just downloaded Paper for Facebook".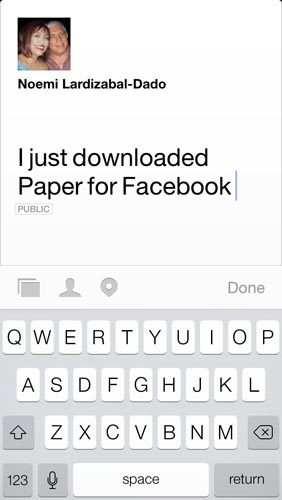 I am ready to browse stories from my Facebook News Feed. It is beautiful and eye-candy.
I can't seem to edit my post though but you can "craft your own stories and see exactly what your posts will look like before you share them." One just has to take extra care in editing before posting.
Since it is new, I still can't tell if I will use this app regularly. For now, it is new and I like playing with this stylish app.
Download the Facebook's Paper in the U.S. App Store free of charge.
How do you like it?