I practically get all the iPhone models. I love its intuitive interface and ease of use. But I missed out on the iPhone 4S because I was locked into my iPhone 4 plan. It wasn't a big deal because the features of the iPhone 4S were not significant. Siri and a fast camera with good auto focus were just a few features found in the iPhone 4S. I thought that I should wait it out to get the next iPhone. Finally the day arrived when I got my iPhone 5 from Globe.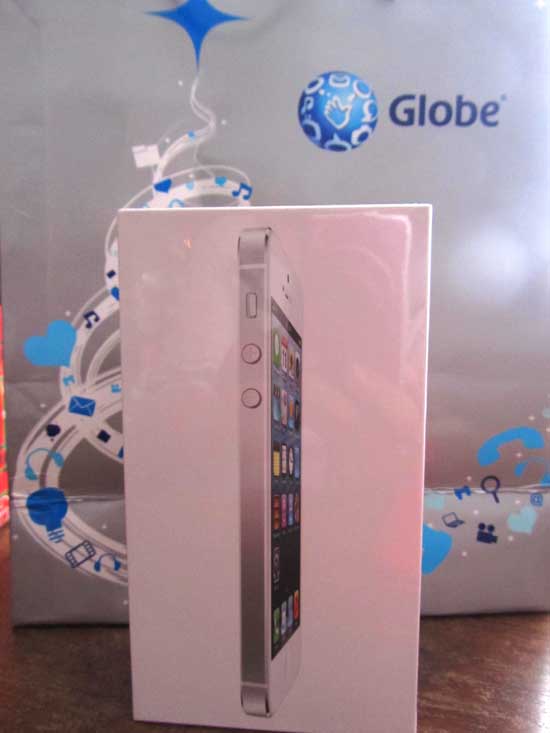 iPhone 5 plans with Globe
As a long time postpaid subscriber, I need not change my plan for this new iPhone 5. What about for the new subscribers?
Well, subscribers can avail themselves of the iPhone 5 under their most affordable and customizable postpaid plans.
For as low as P1,799 monthly under Unli Surf 999 with monthly cash out of P800, subscribers can maximize the features of the latest iPhone with unlimited mobile browsing and a call and text freebie. The iPhone 5 is also available at P1,999 monthly under Unli Surf P1799 with P200 monthly cash out complete with unlimited data, P800 monthly consumable for calls and texts, and three (3) call and text freebies.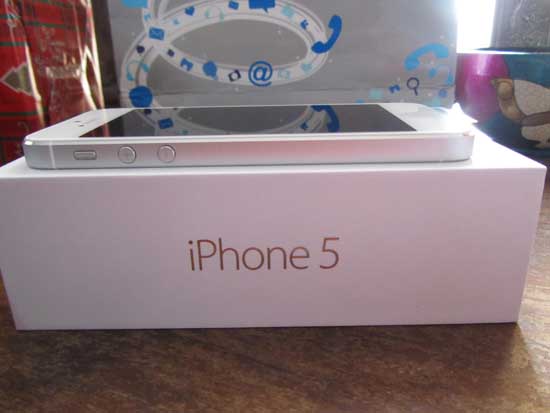 Don't have the cash? Globe offers l easy payment terms for monthly cashouts, where subscribers can avail of the 0% installment at 3, 6, 12 or 24 months for partner credit cardholders1 making it lighter on the pockets.
Locked with a plan? No problem. Existing postpaid subscribers can also enjoy the iPhone 5 with their new "Reset" program, which allows subscribers to renew or extend their existing account to get the device at a discount. This means that if a subscriber's 24-month contract is still not up for renewal to get a new device, a corresponding "reset fee" can be settled to get the iPhone 5 under the same postpaid line.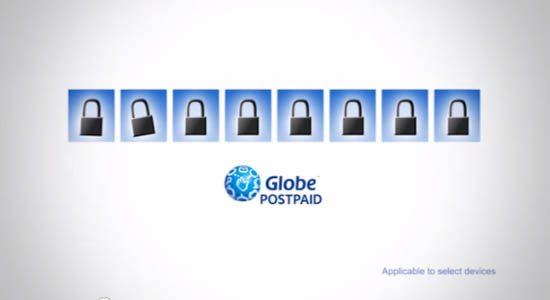 The best part is subscribers also get free four (4) months of mobile phone protection program under Globe Gadget Care, a first-of-its-kind comprehensive program protecting devices from accidental damage, theft or robbery. And lastly, subscribers are eligible to avail themselves of exclusive perks and privileges such as free 1-year subscription to the GCASH American Express Virtual Card entitling them to shop online from local and international sites conveniently, 50 percent discount on iPhone 5 accessories, and free and exclusive download of Globe Mobile Apps giving them access to movies, financial services, account management, and mobile messaging right on their fingertips.
Unboxing the iPhone 5
Even before I got my iPhone 5, I bought a nano sim at the express counter of Globe Greenbelt 3 branch. I wanted to make sure my iPhone 5 worked right away the moment I got it. I was at the Robinson Galleria a few days ago and they ran out of nano sims so check first with the branch before going there.
Along with the nano sim is a SIM tray Adapter for a micro sim and regular SIM. If I didn't have my iPhone 5 , I could still use it in my other smartphones.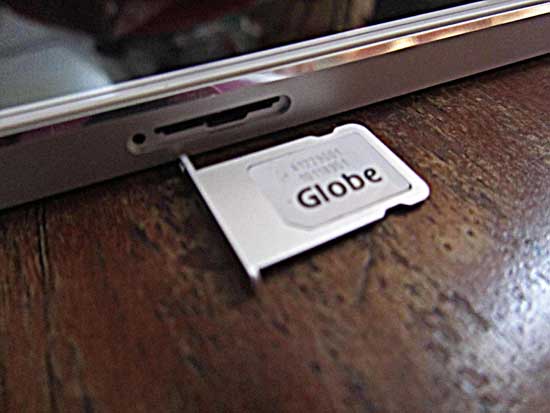 With a pin, I got hold of the tray to place the nano sim which is really tiny.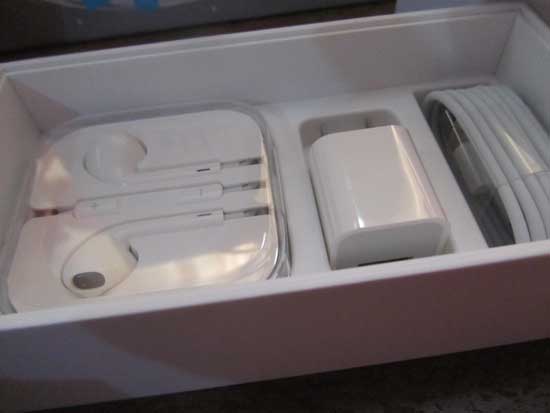 The power adapter is a lot more compact this time. I like how neat the ear plugs are arranged this time.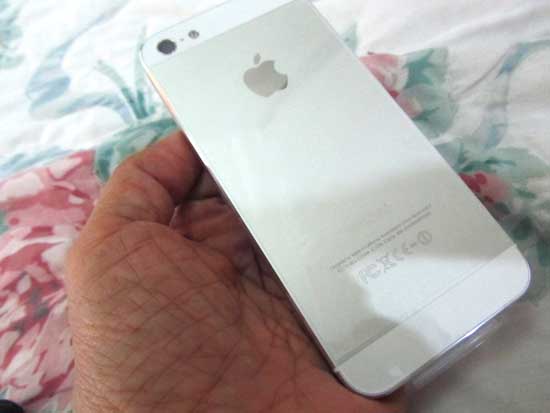 I chose the white iPhone because it is easier to spot it in my bag. Having a black iPhone can really be hard to locate in dark lined bags. The back is made of metal which I feel can get scratched easily. I don't want to get a case just yet because the iPhone 5 is so pretty with its slim look. It feels so much lighter than the old iPhone versions. It is much slimmer but taller than the old iphones but it doesn't feel bulky.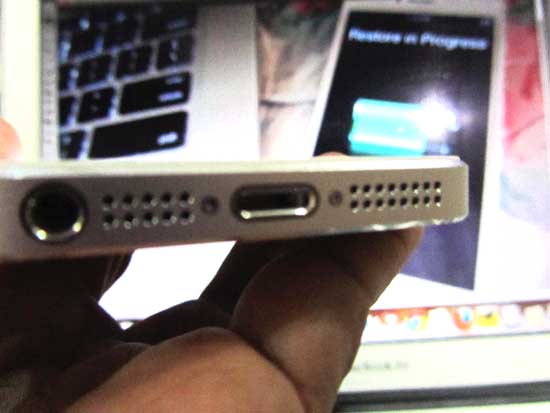 A bit of bad news awaits me because my Harman Kardon go + play speakers was compatible with traditional 30-pin dock connector. Apple ditched the docking port connector it's used for iPods, iPhones and iPads for nearly a decade in favor of a smaller, narrower one. I will need a potentially clunky adapter to work with the 'iPhone 5' so I can use it for my Harmon Kardon .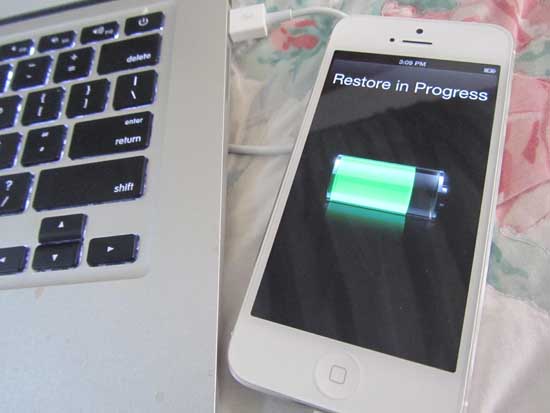 After initially dabbling with the iPhone, I restored my settings from backup. Voila! My new iPhone 5 is now live. I will talk more in the days to come on about the new things about the iPhone 5. For more information on Globe's iPhone 5, check out their website: www.globe.com.ph/iphone5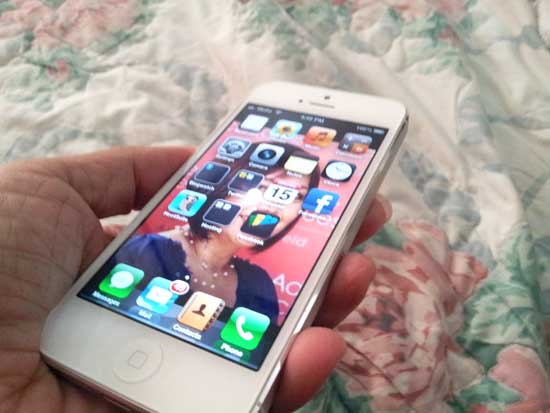 Disclosure: I have been a loyal Globe subscriber since April 1999 and a lessor to one of Globe's Tower in Cebu through my family's corporation since August 2000.