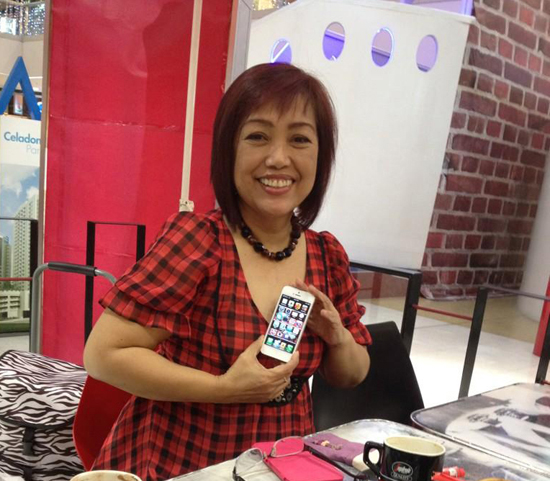 Thanks to Grace Nicolas for taking this photo with her iPhone 4S
One of the most amazing features of the iPhone 5 is the camera phone. I believe no other smartphone delivers the same iphone 5 features such as the 8 MP camera with advanced features : 240 degree arc panorama, HDR modes, face detection, photo editing apps, and color balance equalization, to name a few. Its auto-focus feature is so much better than the Samsung S3. The camera phone is an important deciding factor especially if I am mobile. Carrying my DSLR is just not convenient most of the time. As most iPhone 5 owners , I use my smartphone's camera as my primary photo- and Instagram-capturing tool.
There are reviews that claim the camera in the iPhone 4S and iPhone 5 are quite similar in specifications but in reality a faster processor brings its speed to around 40% faster.
Here are sample shots taken with my iPhone 5 during Noche Buena and Christmas day.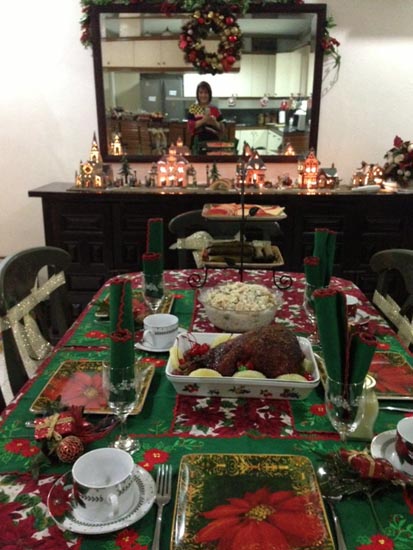 Our Noche Buena spread. It handles low-light conditions amazingly well.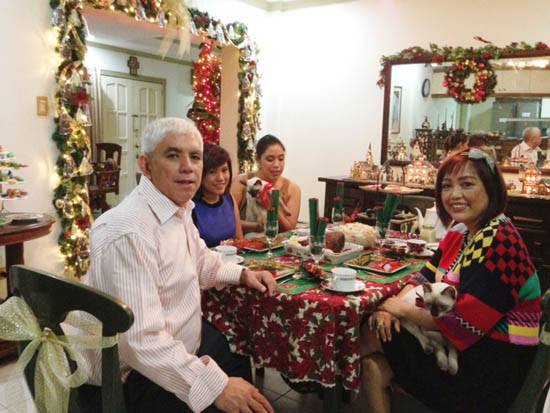 Before eating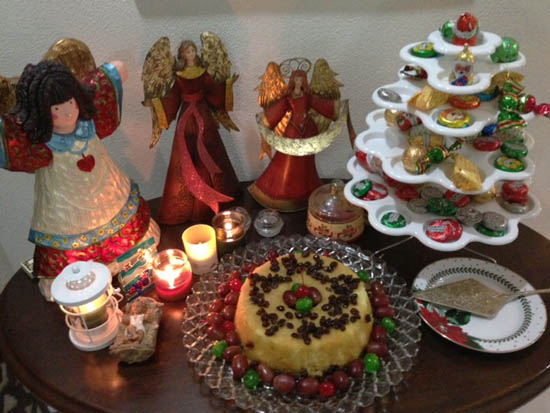 Dessert corner with Maple Rum Cake. Choosing where to put the exposure results in better photos.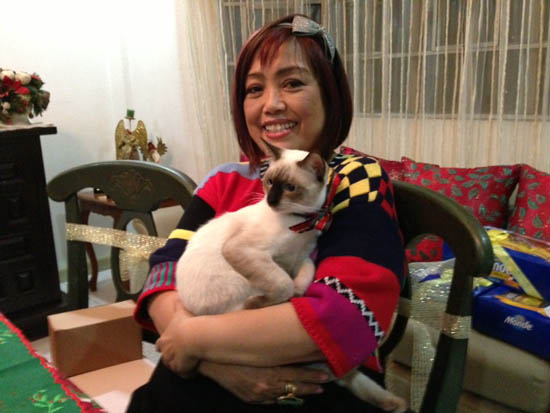 My cat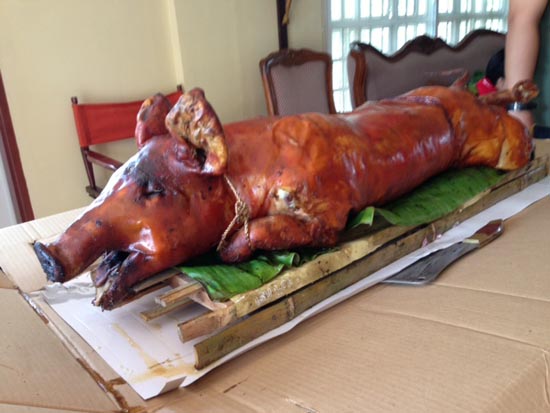 Lechon on Christmas day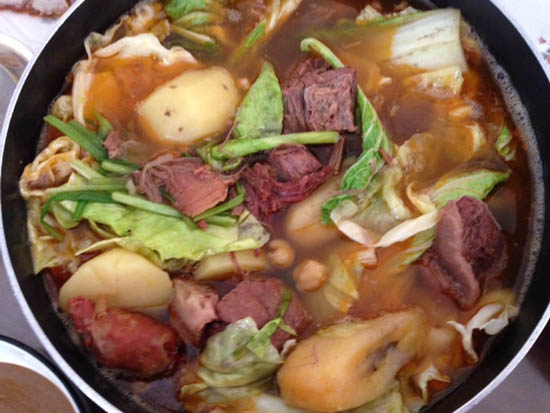 Pochero– Though there is no macro mode, it can easily capture a close-up shot better than any other smartphone.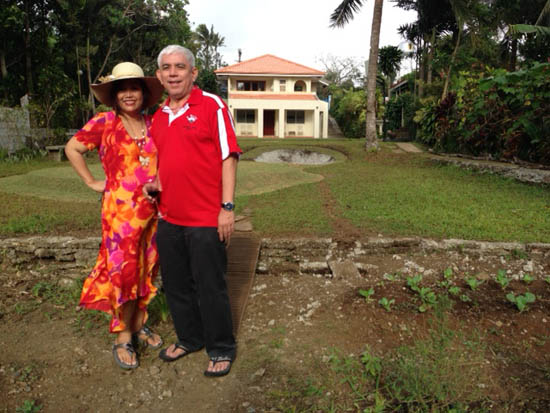 with my husband in Tagaytay. In normal bright conditions, the iPhone 5 takes excellent images.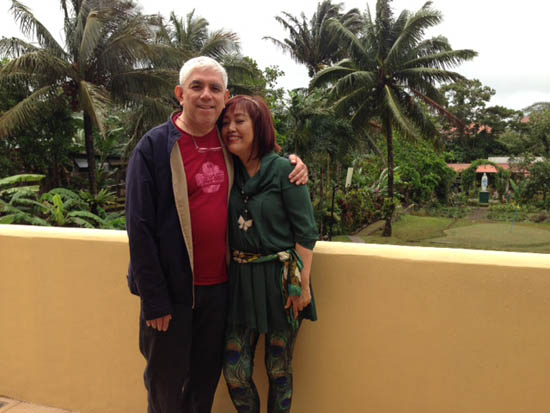 A chilly morning in Tagaytay
I still have to test the panoramic feature. I can tell you I am quite happy with the camera. Indeed, the iPhone 5 has an excellent camera. Its image quality is competitive of the point and shoot cameras and even its speed in capturing the images. I know the iPhone 5 camera will never come close to the beautiful images produced by my Nikon D7000.
Check out this iPhone 5 samples gallery showing off 35 images
Coming soon: sample shots using panoramic mode.