Tags
Related Posts
Share This
Sony Still Makes Walkmans and They Look Like iPods
Add a plus one if you want to recommend this post to your network.
Back in the 90s, you weren't a cool kid if you didn't have a Sony Walkman with you. Today, I bet kids in high school feel the peer pressure when they don't carry an iPod with them. Of course, the iPod isn't the only portable music player out there, but there are already quite a number of iPod alternatives and this makes me wonder if the new Sony Walkmans can actually make a dent on the market. Then again, maybe iPods aren't such a big hit in Japan.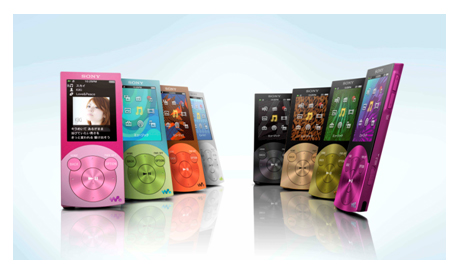 Today, Sony Japan unveiled several new Walkman models that look like complicated iPods – Sony Walkman NW-S740, NW-S740K, NW-S640 and NW-S640K (man, you'd think they would branded them with names that are easier to recall). The Sony Walkman NW-S740, NW-S740K, NW-S640 and NW-S640K have a 2 inch display and some song lyrics feature. The Sony Walkman NW-S740 and NW-S740K have noise canceling features and comes in 32GB, 16GB and 8GB capacities. Its clear that the new Sony Walkman is geared towards the teenage market, especially if you check out the rainbow candy colors. The new Sony Walkmans will be shipping out in October, but there's no news on pricing or if Sony will export this to other countries. More information over at the Sony Japan website, if you can read Japanese.
Read the
Disclosure and Privacy Policy
of this blog