Tags
Related Posts
Share This
New Sony Bravia HDTVs
Add a plus one if you want to recommend this post to your network.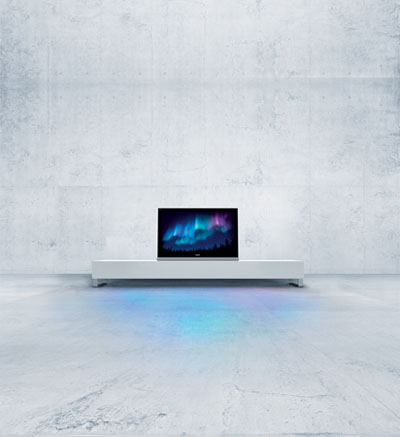 3D HDTVs have finally reached the Philippines! And so have a new line of HDTVs from Sony.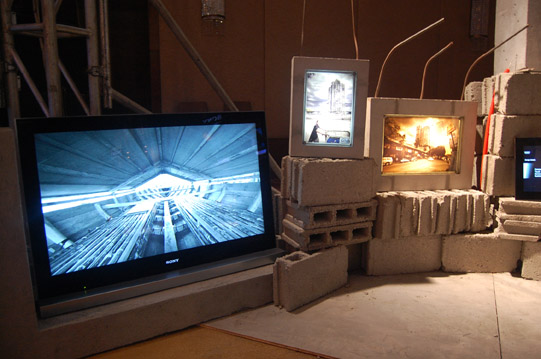 I attended the press launch of the new models for Sony Bravia at the Boracay Shangrila thinking it was just your ordinary television.
But before I show you how Sony plans to revolutionize home entertainment, let me explain to you the concept behind Sony's 2010 Bravia collection. This is the Monolithic Design concept infused within all the new BRAVIA models. The first feature is the On/Of Conscious, which allows viewers to be enlivened by an extraordinary spectacle when the BRAVIA is turned on, while being enamored by a gorgeous single surface when the BRAVIA is turned off. The second is Upward Style – you can recline the TV at a 6° angle – giving you the impression of the TV looking towards you, while adding a sense of space to your room. The final theme, or Contrast of Material, proves that the Sony BRAVIA TVs can blend into any environment to bring contrast and unity.
These concepts are part of the philosophy of Tatazumai, which artist Kidlat de Guia used as inspiration for his latest collection. His work, which is showcased together with the launch of the 2010 BRAVIA collection, further emphasizes the trends that have redefined television design this year. Whatever model you choose, there is a BRAVIA to ensure that your entertainment experience is nothing short of a dream come true.
Sony Bravia LX900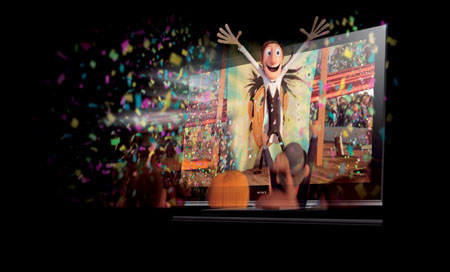 On with the new HDTVs! This is the new Bravia LX900, also known as the first 3D TV to be unveiled in the Philippines. Featuring full high definition 3D technology from Sony, the LX900 has a the high frame rate made possible in 240Hz LCD TVs together with Active Shutter glass technology. This creates ncredibly realistic depth and vivid 3D images.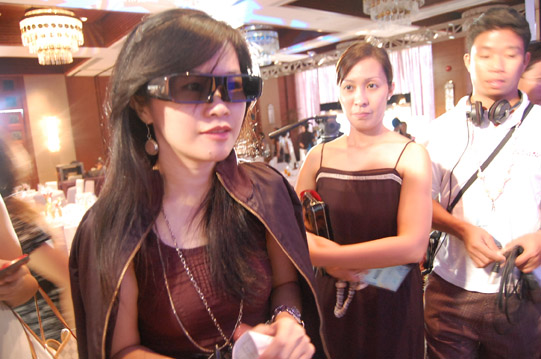 It felt so real just viewing the images with the glasses

While Full HD 3D is the new frontier, Sony stands tall not just as the company with the widest array of 3D ready products, but also as the only the consumer electronics with a grasp of 3D content. Bringing 3D movies into your home is now made easier as Sony moved to take its triumphant Blu-ray technology into a whole new dimension with the introduction of a new affordable 3D Blu-ray Disc Player. Also featuring Sony's Monolithic Design Philosophy, the BDP-S470 with software upgrade will be ready to play 3D Blu-ray Disc movies on a 3D enabled TV.

You can easily plug an external Hard Disk Drive or USB device into the front USB port of the Blu-ray Disc Players and enjoy movies, music or photos through your TV or home cinema system. With Blu-ray compatibility extended to an even larger range of file types, including DivX HD and MKV format, it's easier than ever to share personal entertainment from all over the home.

BRAVIA NX Series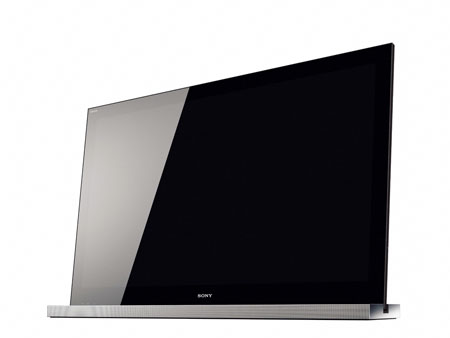 A presence in any room, the BRAVIA NX series exudes excellence in form and function. Further, combining the prowess of the Internet and TV broadcasts, the BRAVIA NX series is a web-savvy AV enthusiast's dream-come-true.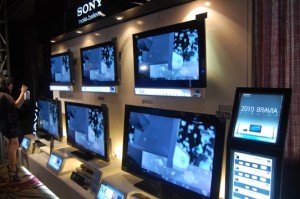 BRAVIA Internet Video offers you the experience of seamlessly streaming a variety of on-demand Internet content such as YouTube video clips among a number of content providers, the way you experience TV broadcasted programs. In addition, BRAVIA Internet Widgets lets you keep in touch with the world with configurable and customizable add–ons that allow access to the news, weather and all sorts of information. There's no need to hook up your PC or watch on a cramped screen; you can quickly access new videos and services as they're added and stream full-screen content direct to your TV. Your online world of content and services will keep expanding so there will always be plenty more entertainment to discover and enjoy.
BRAVIA EX Series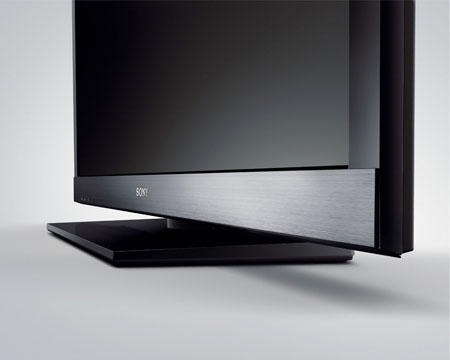 HDTVs look like they consume a lot of power, but the Sony Bravia EX series certainly doesn't. The BRAVIA EX series sports energy-saving features such as Ambient Sensor, LED backlight , and advanced Presence Sensor technologies , minimizing power consumption without compromising on picture quality. The Ambient Sensor will automatically adjust the picture brightness, according to the amount of ambient light in the viewing environment, to lower power consumption. Similarly, the Presence Sensor will automatically turn off the picture when the sensor does not detect the viewer's presence.
BRAVIA BX Series
We all get the impression that the HDTV experience is only for those who have a lot of money to throw away, but the Bravia BX series brings the beauty and detail of the cinema straight to your living room at a more affordable price. The BRAVIA BX series offers a host of technologies like Full HD resolution, BRAVIA Engine3 imaging processor, and fuss-free connectivity to other devices among other things, all in an affordable, accessible package.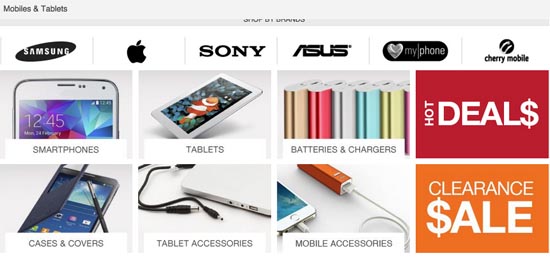 Shop for your mobile and tablet needs at Lazada
Read the
Disclosure and Privacy Policy
of this blog