Tags
Related Posts
Share This
LSGH and Samsung launch Personal Learning Device (PEARL) on Samsung Galaxy Tablet
Add a plus one if you want to recommend this post to your network.
When I was in grade school, I had to lug around 10 textbooks and notebooks in a stroller that was more than half my size. I hated carrying that thing around, especially when I had to go up the stairs to my classroom. Kids today have it so easy, especially those studying in La Salle Green Hills. Together with Samsung Electronics, La Salle is taking learning to the next level as they launch their eTextbook/Personal Learning Device (PEARL) project. This innovative program uses a Samsung Galaxy Tablet as a replacement for traditional textbooks and assignment notebooks. The PEARL will also be used as a tool for making presentations and creating new content. No more carrying heavy school bags around!
Although the program is only in its pilot phase, the project looks very promising and holds true to St. John Baptist De La Salle's learning philosophy. Just as he changed education by introducing the simultaneous instruction classroom system, so will La Salle Green Hills bring learning outside of the classroom. The portable nature of the PEARL is not just designed for the students' convenience; it also makes learning possible anywhere and anytime.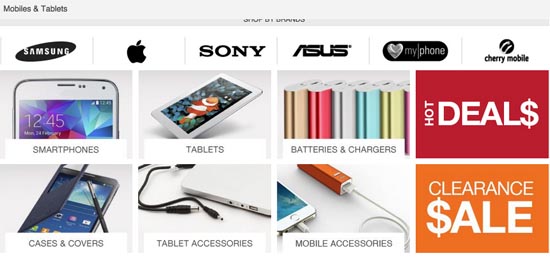 Shop for your mobile and tablet needs at Lazada
Read the
Disclosure and Privacy Policy
of this blog