This is a long entry and I tried to make it as brief as possible but please take time to read till the end so this may never happen again.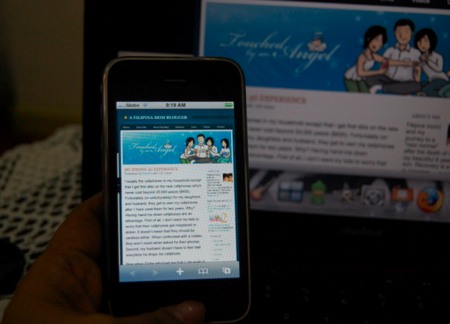 As a rule, I blog only after I exhausted every means to resolve an issue or resolve it amicably with the person concerned. Wearing the hat of a small business owner with an online business, I'm going to be unhappy if my customer blogged about my services without having gone through the help desk or given me a chance to resolve the issue in a timely manner. It is one reason I am patient with customer service because I know how it feels to be on the other end.
But Globe did it again. The excessive gprs charges that happened last January is back again which I will elaborate more. Yugatech is also a victim of these excessive charges and probably a lot more victims based on the 110 comments in his entry (read 110 comments here).
Let me give you a background of my Globe billing problems but before that here is a background about me:
1. I don't rely on globe 3g as my internet connection. I am subscribed to 3 major ISPS: Globe Broadband (2mbps), PLDT Mydsl (1 mbps), Smart Bro and another mobile internet connection from Smart 3g. That makes me connected to 4 sources and a Globe Tattoo dongle. (Read my review of the internet providers)
2. Globe subscriber since April 1999 using the same phone number.
3. I own a macbook, HP mini and desktop other than an iPhone and another 3g enabled phone for my smart phone number
4. As a blogger and new media publisher, I don't have time to play with my iPhone except check emails and the occasional orders of my online business when I am out of the house.
5. Usually I am at my home 3 times a week. Usage of iphone is when I don't bring my laptop.
6. I know how to use my iPhone so it does not trigger my email program and to edit my APN when I don't need a 3g connection.
7. This is not an attack to my friends who work at Globe. You are wonderful and doing a great job. You have tried to help me resolve my charges but the system flaw is beyond your control. I can't keep asking you to help me out. What about the others who are having billing problems and think that 50% being waived is a good compromise. NOT.
8. I appreciate the 2 awards given to me by Globe in 2007 and 2009 but it does not mean I can't complain. I am a customer and I have rights.