Tags
Related Posts
Share This
Samsung Galaxy Tab 8.9 and Galaxy Tab 10.1 Announced
Add a plus one if you want to recommend this post to your network.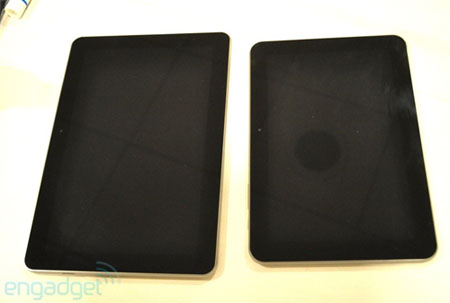 First gen Samsung Galaxy Tabs are on sale today, and that can only mean one thing: they're about to become obsolete. Samsung just announced the new Samsung Galaxy Tab 8.9 and a Galaxy Tab 10.1, two sleek and slimb Honeycomb slates that will include their new TouchWiz 4.0 software. The unveiled models aren't the final yet, but according to Samsung, the Galaxy Tab 8.9 will weigh only 1.03 pounds while the 10.1 will be just 1.31 pounds heavy. Both will have WiFi versions, and have 3.5mm headphone jacks, SIM slots, microSD slots, 3-megapixel camera with LED flash at the back and a 2-megapixel camera in front. Both Tabs will also be equipped with 1GHz dual-core processors. The Galaxy Tab 8.9 will have 16GB of storage, while the 10.1 will have 16GB and 32GB varieties. With a 6000mAH and 6860mAH battery respectively, both devices will have around 10 hours of playback time. As for Samsung's TouchWiz software, it's designed to complement the Honeycomb experience. With TouchWiz, users can resize widgets, launch apps quickly, and provide other useful features.
The WiFi Samsung Galaxy Tab 10.1 will be available on June 8th for $499/16GB and $599/32GB. The Samsung Galaxy Tab 8.9 will cost $469/16GB and $569/32GB.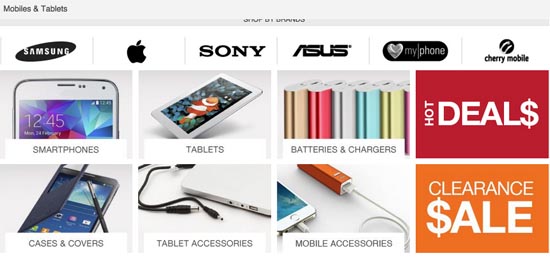 Shop for your mobile and tablet needs at Lazada
Read the
Disclosure and Privacy Policy
of this blog