Tags
Related Posts
Share This
Polaroid Two Prints Digital Photos Instantly
Add a plus one if you want to recommend this post to your network.
Digital cameras are far more convenient than the film cameras of yore, but nothing beats holding the actual photo in your hand. Wouldn't it be great if digital cameras could print photos on the fly too? Well it looks like the days of scouring eBay for old Polaroids is now over, because the Polaroid PoGo Instant Digital Camera is now on sale! Unlike old Polaroids, this one has 5 megapixels, a 4x zoom, macro mode, even built-in photo editing options. The camera uses inkless technology, which means you won't have to worry about the mess of refilling it, but you will need to fork out money for the sensitive photo paper it needs.
Available online at Firebox for $334.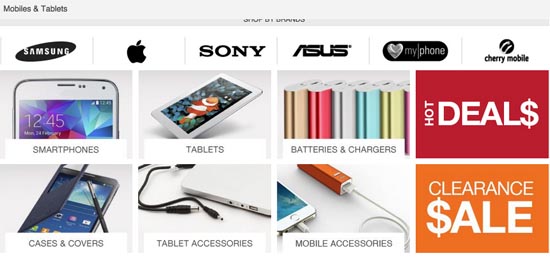 Shop for your mobile and tablet needs at Lazada
Read the
Disclosure and Privacy Policy
of this blog