Tags
Related Posts
Share This
Orangutan Nonja Keeps a Facebook Account Via Samsung ST1000
Add a plus one if you want to recommend this post to your network.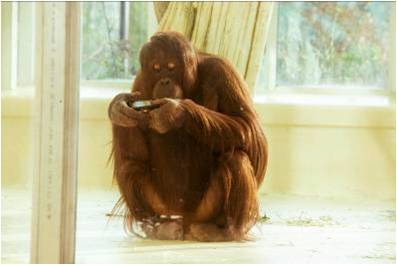 Looks like animals aren't far behind in using Web 2.0! Early this month, the female Orangutan Nonja from the Schönbrunn Zoo just made her own Facebook account. No, it's not the kind of account that the zookeepers keep; many of the photos of the ape's everyday life are to be found there, taken and uploaded onto Facebook by Nonja herself. Aside from the fact that she's kind of a genius (she's already created more than 250 paintings), this Facebook account was made possible by the new Samsung ST1000, the first and only digital camera with a WiFi connection with social networking sites like Facebook, YouTube, Flickr, etc. The 12-megapixel ST1000 also comes with Intelli-Studio Software so you can edit and upload pictures without having to attach them to a computer. You can even use the device to send emails! Moreover, the ST1000 also has geo-tagging so that platforms like Google Map can display these photos onto the world map. Simple usability is guaranteed by the 3.5″ LCD touchscreen and multiple functions like Face Detection.
It's so easy that an ape pcan use it, and use it well! Check out Nonja's Facebook account at http://www.facebook.com/pages/Nonja/190010092116.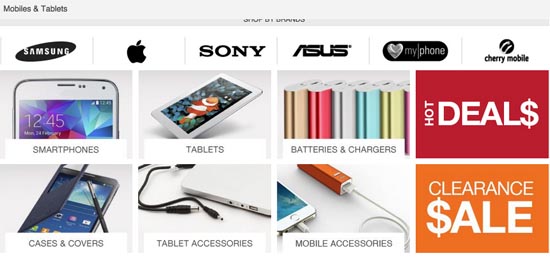 Shop for your mobile and tablet needs at Lazada
Read the
Disclosure and Privacy Policy
of this blog