Tags
Related Posts
Share This
Playlist DJ for Nokia S60 5th Edition Xpress Music Phones
Add a plus one if you want to recommend this post to your network.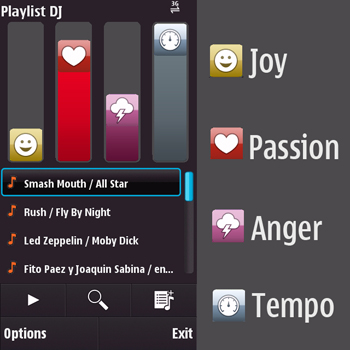 If you use your Nokia XpressMusic phone as your main music player, you're in for a real treat. A free application called Playlist DJ is going to change the way you rock out on your mobile device. Playlist DJ uses profiling techniques that identifies the variables in every music track on your phone in order to bring you a customized playlist of songs that fit your mood. All you have to do is tweak the four colorful sliders that indicate a mood – Joy, Passion, Anger, and Tempo – to get the playlist you want. For instance, if you crank up the Joy and Tempo sliders, you'll get a lot of really happy, upbeat pop tunes. But lower the Joy slider and crank up Passion and Anger, and Playlist DJ will play up-tempo tunes that are a little bit angry and a little bit emotional. Playlist DJ can detect which songs are best for which mood because of it's high-tech deep-profiling process, which is made up of 34 features including 15 musical genres and 6 basic moods. The application also classifies songs according to vocal characteristics and instruments used.
Check out the cut for a video that explains exactly how Playlist DJ works. Or get it for free at the Ovi Store and fiddle with the settings yourself! The free Playlist DJ app will only be available until October 31, 2009 so you better download it now while you still can.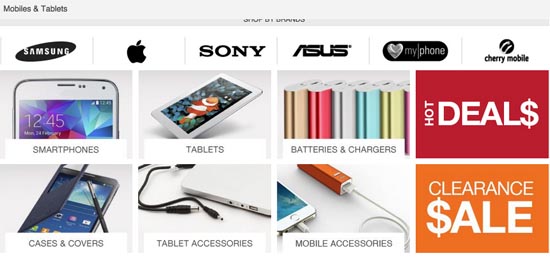 Shop for your mobile and tablet needs at Lazada
Read the
Disclosure and Privacy Policy
of this blog