Tags
Related Posts
Share This
Nokia C3-01 Touch and Type
Add a plus one if you want to recommend this post to your network.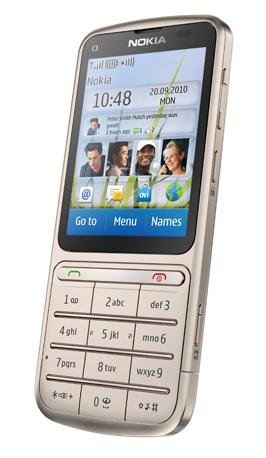 Following the successful launch of the Nokia X3 Touch and Type, the Finnish company just released the new C3-01 (not to be confused with the highly coveted Nokia C3). The Nokia C3-01 Touch and Type is a Series 40 device that combines the convenience of a touch screen and the traditional phone keypad. The C3-01 is also equipped with a 5 megapixel camera with flash, a music player, 3G, WLAN, and supports up to 32GB of memory. Besides the ergonomic design, the C3-01 also has fast access to messaging and email plus applications and games from the Ovi Store.
Expect it to sell for approximately P8,000 (EUR 145).
Read the
Disclosure and Privacy Policy
of this blog